Ransomware Defense: The Do's and Don'ts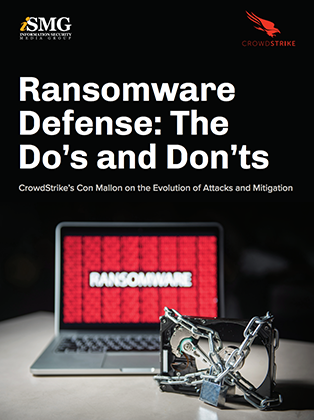 As ransomware evolves, so do defense technologies: Read important tips on how to defend against these damaging attacks
An interview with CrowdStrike Director of Products, Con Mallon, discusses the critical issues presented by the continuous ransomware attacks that are threatening organizations worldwide. During the interview, Mallon discusses the evolution of ransomware and why it's become such a global menace. He also covers some of the new technologies and approaches that can increase security effectiveness in battling today's evolving ransomware attacks.
Read this interview to learn:
How ransomware is evolving including new approaches such as "fileless" threats
What are the technology and business drivers behind the rapid growth and popularity of ransomware exploits and what can we learn from the persistence of these types of attacks?
What defense approaches do and don't work and how can organizations better assess their security strategies?
The role behavioral analysis plays in protecting against ransomware
Tips for strengthening ransomware defense with advanced endpoint detection and response
Discover More at our

Resource Center
For technical information on installation, policy configuration and more, please visit the CrowdStrike Tech Center.
Visit the Tech Center