Think It, Build It, Secure It — CrowdStrike at AWS re:Inforce 2022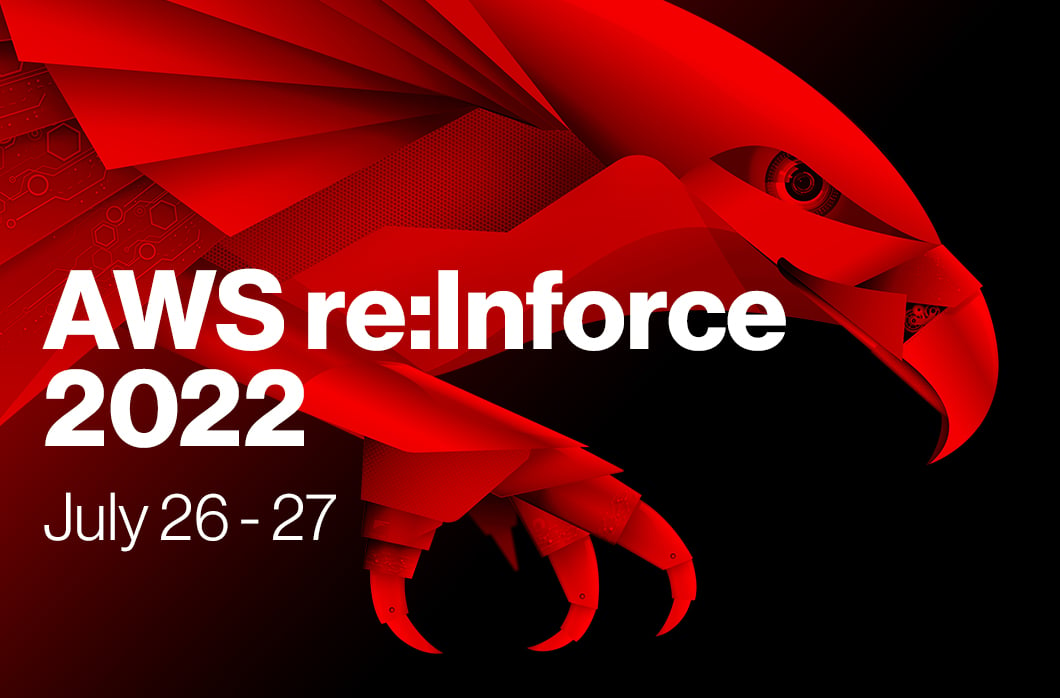 For two days in July, Boston will be the epicenter of innovation in the world of cloud security — and we're excited to see you there in person! As a proud sponsor of AWS re:Inforce 2022 (July 26-27), CrowdStrike is coming to town to meet with customers, partners and prospects to show how we're protecting cloud environments against increasing adversary attacks. 
Adversary attacks on cloud environments have grown more aggressive and damaging. Adversaries view the cloud as a soft target, rife with vulnerabilities and misconfigurations to exploit. Stopping cloud breaches requires a comprehensive, platform approach to security that combines the power of agent-based and agentless protection that covers all workloads. 
We have a host of activities planned to help you better understand your cloud risk and how CrowdStrike's adversary-focused approach to cloud security can keep you ahead of advancing attacks. We'll be hosting speaking sessions, showing off new products, and providing one-on-one expert insight on the greatest risks your cloud environments face. Most importantly you'll learn how to mitigate those risks with the CrowdStrike Falcon®® platform.
We hope you'll have a chance to stop by to visit us at Booth #203 to talk to our experts, see our demos, and even register to win one of our new limited-edition adversary figures! 
Visit CrowdStrike at Booth #203
The CrowdStrike experience will feature in-depth demos, theater presentations, partner highlights and cybersecurity experts on standby to discuss the latest insights into the threat landscape and how CrowdStrike is helping organizations around the world defend against attack. 
Featured Demo Stations
As organizations extend their infrastructure and move to the cloud, adversaries are finding security gaps. In the CrowdStrike 2022 Global Threat Report, our experts reported that organizations face malicious threats to cloud environments as cloud-based services are "increasingly abused by malicious actors … a trend that is likely to continue in the foreseeable future as more businesses seek hybrid work environments."
At AWS re:Inforce 2022, we'll show you how to stop cloud breaches through live-action demonstrations of the Falcon platform. CrowdStrike will curate demonstrations that allow you to experience how our cloud security products work in an actual AWS environment and with the AWS console. Our experts are ready to meet and discuss your biggest needs when it comes to cloud, including: 
How we integrate our container image scanning features with a DevOps pipeline

How a DevOps pipeline builds a container image and pushes it to an ECR registry

How a DevOps pipeline deploys an application to an EKS cluster using a container image from an ECR registry

How we deploy our container sensor to an EKS cluster to provide protection for vulnerable applications
The Partner Hour
CrowdStrike's unique cybersecurity partner ecosystem helps simplify your security stack and protect your entire organization from modern adversaries with unified, trusted security solutions to solve real-world security and IT challenges. 
Join us at the Partner Hour hosted every day during AWS re:Inforce to learn how WE STOP BREACHES together with our partners.  
Featured partners will be: 
10:00 a.m. — Netskope: Better Together to Continuously Enforce Zero Trust

10:30 a.m. — ExtraHop: Empower XDR with Network Intelligence

1:00 p.m. — Okta: Simplify Secure Remote Access

1:30 p.m. — Zscaler: Endpoint to Application: Protected

3:00 p.m. — Presidio/AWS: Mitigating Ransomware

3:30 p.m. — Cloudflare: Enhancing and Expanding Zero Trust
Get Your Own Adversary Figure 
Scoring your own limited-edition CrowdStrike adversary figure is easy as 1-2-3. First, get a collectable adversary card when you complete each of the following steps:
Listen to a theater presentation at the CrowdStrike booth 

Engage in a product demo at one of our demo stations

Snap a selfie and tag #GoCrowdStrike (we'll have adversary masks in the booth for you to wear)
Then show your three adversary cards to a CrowdStrike representative in our booth, and you'll be rewarded with your very own adversary figure while supplies last!
Meet 1:1 with a CrowdStrike Executive
CrowdStrike executives and leaders will be attending AWS re:Inforce 2022 in person. If you're interested in a 1:1 onsite meeting, please complete this form. 
Attend the CrowdStrike Chalk Talk Session
As organizations have embraced the cloud revolution, so too have today's adversaries. Defending the cloud requires securing a rapidly growing attack surface. IT and security teams must enforce continuous monitoring and security, from the development process to runtime. 
Join our Chalk Talk session where CrowdStrike and AWS experts will outline three steps to mitigate cloud security threats using an adversary-focused approach: 
Shift left and enrich CI/CD processes to detect threats and vulnerabilities before they reach production

Provide real-time protection across the control plane

Secure hosts and containers at runtime
Session: Three Steps to Mitigate Cloud Threats with CrowdStrike and AWS
When: July 26, 2:45-3:45 p.m. 
Where: Room 203
Speakers: 
Justin Harris, Staff Cloud Solution Architect, CrowdStrike

Sameer Vasanthapuram, Principal Product Manager, CrowdStrike

Patrick McDowell, Global Technical Lead, Security Partners, AWS
Join Us at the Cloud Security Mixer
Join CrowdStrike, Netskope, ExtraHop and Okta for refreshments and delicious food and to network with peers after Day 1 of AWS re:Inforce, just steps away from the Boston Convention Center.  
Register now — space is limited! 
When: Tuesday, July 26, 5:00-8:00 p.m. ET
Where: M.J. O'Connor's, The Westin-Boston Floor 1, 425 Summer Street, Boston, MA 02210 
Learn More and Register Today
For more information about AWS re:Inforce 2022 and to register at attend, click here.
Additional Resources 
Related Content