VP of Humio Marketing Cinthia Portugal on the Role of Marketing in Achieving the CrowdStrike Mission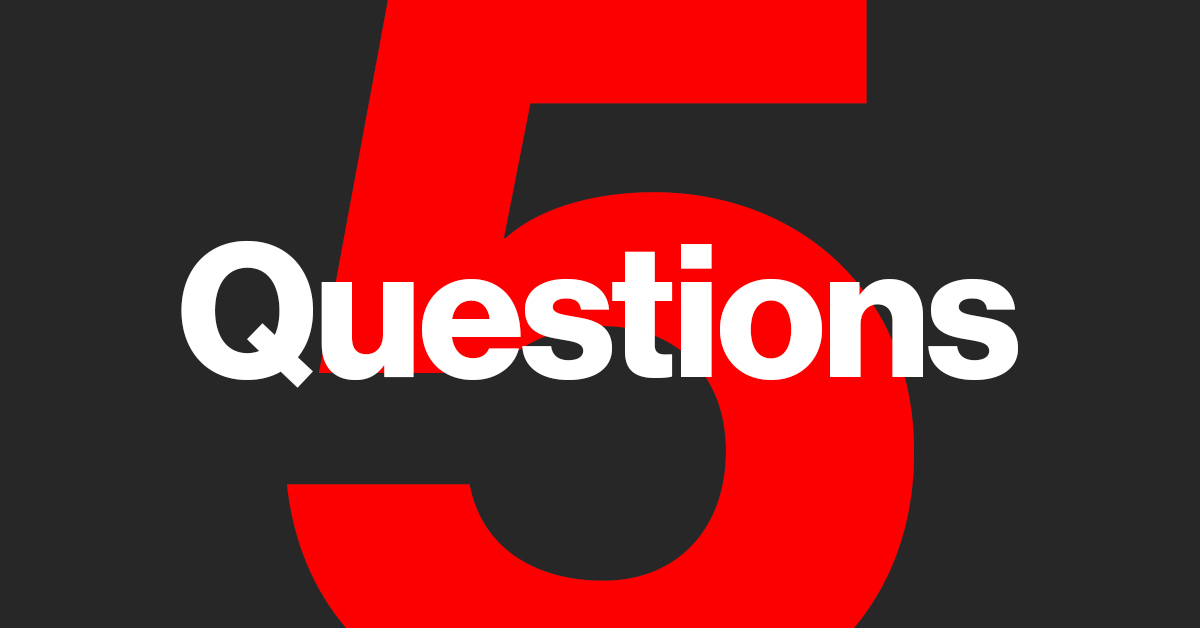 At CrowdStrike, we often say that every team and every person plays a role in helping our company achieve our mission to stop breaches. VP of Humio Marketing Cinthia Portugal is no exception. In this latest installment in our 5 Questions series, Cinthia sits down to talk about her leadership role and how her team helps CrowdStrike live the mission.
Q. Tell us about your role as VP of Humio Marketing and how you came to CrowdStrike.
About a year ago, CrowdStrike acquired Humio, an advanced, purpose-built log management platform. I joined CrowdStrike as VP of Humio Marketing, and I work with a team of professionals to bring Humio technologies to the market and establish a Tier 1 brand in the industry. 
Humio enables companies to have complete observability of their distributed systems. What makes Humio different is that customers have total access to all of their data in real time. We have a unique and compelling competitive advantage in the log management market. Our technology lets companies retain and search all of their data without breaking the bank. It's our job in marketing to tell that story and highlight how Humio contributes to the CrowdStrike platform.  
Q. Tell us more about what it's like to be part of the Humio Marketing Team.
As a team, we're constantly creating new approaches to reach and engage our audiences. Every day is different, as we're always trying to address customer challenges, which is what I find exciting. We collaborate with different business functions to determine how marketing efforts can drive business and company goals, whether that's related to launching a new product, driving sales leads, displacing competitors, attracting talent or finding opportunities to drive growth at speed for the business and the company.
We continuously evaluate our performance to determine how we need to evolve our tactics and campaigns to ensure we're delivering results or tracking toward providing those results. That means we spend a lot of time reviewing data and metrics to determine how we can improve.
It's a really rewarding job, and I love what I do. In fact, I enjoy it so much that my twin boys don't think I work. I work remotely, and they hear me laughing and talking and see it as me having a good time — and that's true, I am!
Q. What do you enjoy about working at CrowdStrike?
One thing I've been impressed with and pleasantly surprised by is the leadership team's level of engagement with the marketing group. It's not often the case that the leadership team takes such a deep interest in a company's marketing success. The level of involvement and investment is impressive, and it's very powerful for the success of the company.  
Also, as a Latina in technology, I value the way CrowdStrike embraces diversity. CrowdStrike doesn't just talk about being diverse or inclusive — it amplifies diverse voices, which makes us stronger as an organization. The CrowdStrike culture supports my long-term goals to achieve success in this arena. 
Q. What do you look for in a new hire?
Trust above all. I hire for excellent judgment and lead from a place of trust. With trust comes transparency. For candidates and talent, I believe it's extremely powerful and enabling to know that management will trust you, your ideas and your capabilities — trust you to deliver projects on time and trust your judgment. That's a critical part of CrowdStrike's culture and my philosophy. And teams need to trust each other and their leaders as well. 
If someone on my team comes to me with a project idea, I will let them run with it and support them. If it fails, I'm going to back them up 100% because I have that trust, and we will all learn from the experience. It's okay to experiment because if we don't take risks, we're not going to grow.
Q. What do you enjoy doing outside of work?
I often joke that my hobby is chasing my twin boys in opposite directions.
Other than that, I like to kayak and explore the waterways around Seattle and the Puget Sound. We spend a lot of time on Whidbey Island, just north of Seattle, and I really enjoy being on the water and exploring the parks and open spaces.  
Are you interested in joining Cinthia's team of trusted leaders? Browse our job listings and internship program positions today.
Related Content