Senior UX Writer Hema Manwani on Kickstarting a Career in Cybersecurity and Shifting to Remote Work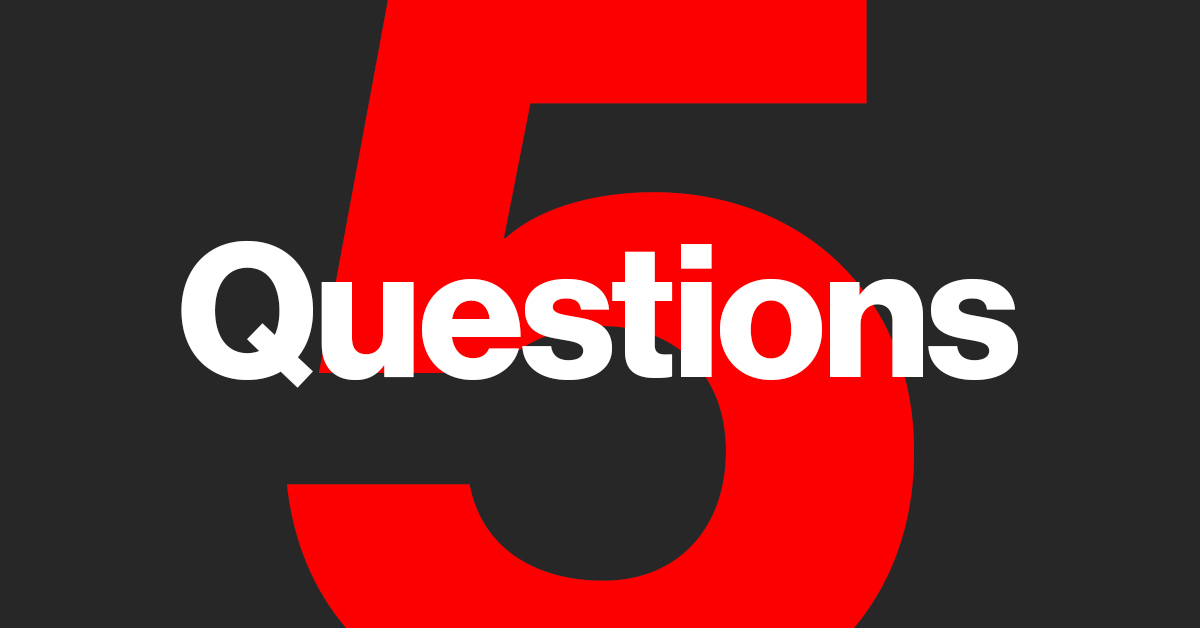 For Hema Manwani, a successful day at work is one where she helps guide someone from point A to point B. But she's not a logistics manager or a dispatcher — she's a writer. A newly hired Senior UX Writer at CrowdStrike to be more specific. 
Having started her new position just four months ago, Hema joins us here to share the details of her transition to the cybersecurity industry, her first impressions of CrowdStrike and the most rewarding part of her day.
Q. What brought you to CrowdStrike and what do you do here?
I'm a senior UX writer for the platforms team. My goal is to write usable, simple, understandable content so that our users are able to accomplish their goals. 
I joined CrowdStrike about four months ago after coming across a video by a UX writer from CrowdStrike. I normally don't stop to watch LinkedIn videos unless they're recommended to me by someone, but something about this one drew me in. She was presenting a topic that sounded very technical, but she was breaking it into usable and easy patterns so the audience could understand. The main job of a UX writer is to make it easy for the users to understand. I was intrigued by the presentation and thought it could be a good challenge to pursue. So I reached out to her on LinkedIn to congratulate her on a job well done and she actually shared a job opportunity with me. I have years of experience writing in financial services and tech, but I didn't know much about cybersecurity. I gave it a shot anyway. Long story short, I applied and now I'm here. 
Q. That's a great story. We always try to impart on people that they don't necessarily need experience in cybersecurity to apply for a job at CrowdStrike. Did you have reservations about applying without industry experience?
That topic came up when I was trading messages with the presenter via LinkedIn, and she said to me, "Everybody here is learning." That was reinforced during the interview process too. During my last round of interviews, which was a group session, people asked about my knowledge and interest in cybersecurity. I mentioned to them that I didn't know much about the field, but after watching that LinkedIn talk, I was very interested in learning. 
The best part was when everyone in the interview confirmed, "Everybody's learning here. You won't meet a person at CrowdStrike who says, 'Hey, I am the guru of everything. Come to me and I'll answer all your questions.'" That experience has instilled a lot of confidence in me. While there are many people here that are experts at many things, in all the time I've been here I've always seen the team encouraging each other to ask questions. There's no such thing as a "wrong" question here. 
Q. Can you tell me about what you do in a typical day?
That's a very good question! People often assume that because I'm a writer, I write all day. But writing is just a small part of what I do. 
As a UX writer, I collaborate with cross-functional teams a lot. I spend time in working sessions with our researchers, engineers and designers to understand the product and how it works, what's feasible and what's not, and how we can make a great experience for our customers. I have to understand what our users are seeing, what their pain points are. Then I take all of that information and make it easy for our customers to understand how to use the product and what it can do every step of the way through conversational language. My job is done when a user can get from point A to point B without any questions or confusion.
Q. What do you find different or unique about working at CrowdStrike?
CrowdStrike is a remote-first organization. That's by design from the start, long before COVID-19. That was a change for me. Many people have the idea that employees have to be at a workplace together, especially when a role is so collaborative, like mine. The expectation is that you need to sit with the designer, co-create the designs, maybe do some whiteboarding and stuff like that. 
So while I was excited to join as a remote worker, I wondered, Is it going to work seamlessly? How are our teams going to work if we don't sit down and talk to each other in the same room? What I found is that even though it's a very fast-paced environment, people are always there to support you, to answer your questions. CrowdStrike is unique in that remote-first culture — even before COVID-19, remote collaboration was the norm. So I've never felt stuck with a problem on my own, even though my position is remote. CrowdStrike has definitely proved it's a myth that you need to be in the same room as your team members to successfully collaborate.
Q. What do you like to do in your spare time?
I love to read — and I'm a fast reader too! I can read a novel in a day. I also write a lot outside of work. I've been published in newspapers and three times in the Chicken Soup for the Soul series. I write about social issues and topics that touch me personally. I also enjoy talking to other people to get new perspectives on different topics. I feel there's always something you can learn from other people. 
Check out some of Hema's writing below:
Are you interested in getting from point A to point B? Browse our job listings today to start planning your path to CrowdStrike.

Related Content