How Principal Writer Elly Searle Makes the Highly Technical Seem Completely Human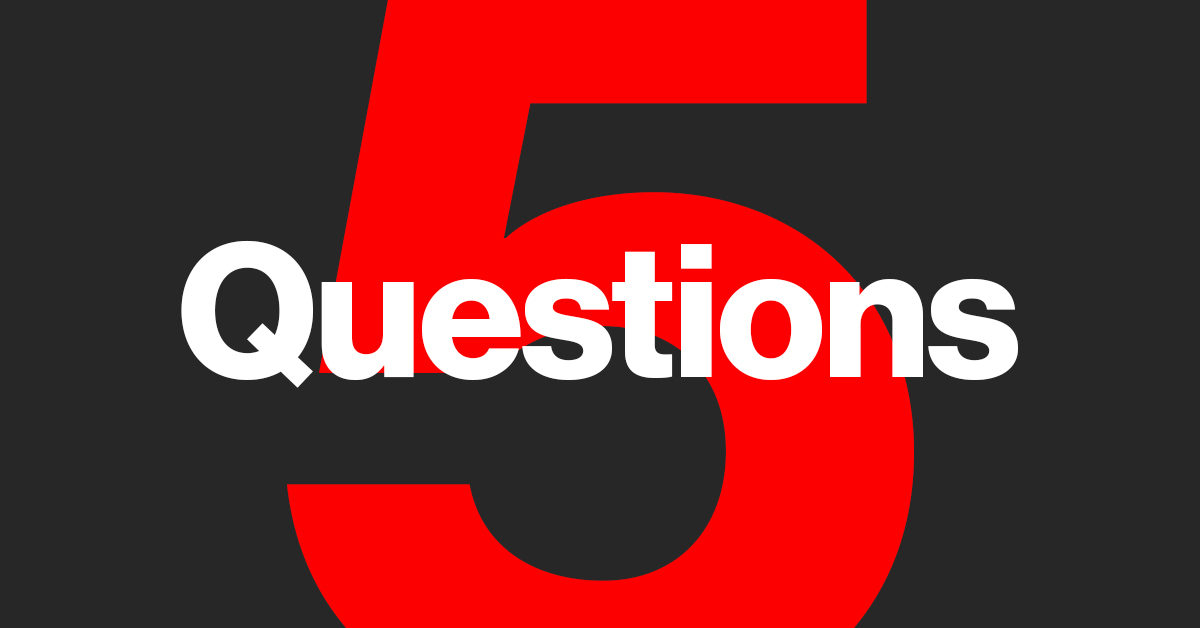 Elly Searle is a champion of user experience, a behind-the-scenes engineer, a client mentor and a technical translator. She is the voice behind the words that allow users to take full advantage of CrowdStrike's products and services.
For the first installment of our new 5 Questions series, we sat down with Elly to learn more about her career at CrowdStrike, how she's helping advance the company mission and what it's like to become the industry's "favorite professor."
Q: Tell us more about your role. What does a principal writer at CrowdStrike do?
A: To me, you can't build a product without words. I was brought in to set up and support the technical writing and UX writing disciplines that help CrowdStrike explain the capabilities of our products and services in a way that resonates with customers. This type of content strategy and writing is a form of engineering. It's about understanding the system, the components and all the relationships between those parts. In giving our company a voice, we like to personify a mentor or favorite professor who can explain complex concepts to anyone on the first try, without sending them off to look up terms or do research. 
Q: There is sometimes the misconception that the cybersecurity industry is really technical and maybe not for everyone. Did you have any concerns about being in this industry?
A: I think that's a somewhat common misconception about CrowdStrike and the cybersecurity industry — that it may not be approachable. I think some people may not consider working in the industry because they assume it's very technical and beyond reach. I've found that CrowdStrike embraces this complexity and works toward clear, conversational explanations of what's happening. We understand that it's our job to do this work in a way that enables everyone to understand cybersecurity and its implications. We want to reach people and have them say, "I get this. I can understand it and I can keep my company safe."  A great example of this is my ATT&CKcon presentation, where I give people tools for explaining technical security terms to non-security stakeholders. MITRE, the company that develops the ATT&CK® matrix, found it so useful we collaborated on rewriting their tactic definitions in our "mentor to mentee" voice. 
Q: What's the most rewarding aspect of your job?
A: The fact that we're helping people. I was in retail before joining CrowdStrike and coming here was a good change for me. I like helping people do their jobs. There are people who spend their entire day with the software we have designed, and I take that responsibility very seriously. Our goal is to make other people's jobs easier so they can focus elsewhere. We help make cybersecurity routine. So, yes, definitely being able to help other people do their jobs — to keep their company, their employees and their customers safe — is a big part of what I like about working at CrowdStrike.
Q: What do you do outside of work?
A: I'm an ultra-marathoner, which is running distances over 26 miles or 42 kilometers. I once ran from one side of the Grand Canyon to the other and back again in a day. That was 44 or 46 miles. I went all the way down, across and up and then reversed the whole process. We didn't run the whole thing, but we knocked it out in about 19 hours. It's very pretty.
Q: What do you enjoy about the CrowdStrike® culture?
A: I appreciate how the company supports people. Leadership is very thoughtful about that. Managers have in-depth conversations about how to be supportive of each person. I feel very respected and listened to, which isn't always true of writing disciplines.
Another thing I like is the support I've had for defining my career. Right now, I'm one of the most senior women in the engineering department. It's great to see more and more women on similar paths, as individual contributors and managers. I love working on a team and I mentor people here, but at the end of the day, I define my role around the impact I create for the company and for the product itself. 
Finally, I would say that the mission is a huge part of our culture. CrowdStrike was founded to change the industry and I want to help us do that. We make it so much harder for adversaries to take advantage of people. On the other side, my team and I help make our products approachable to people. We make it understandable, accessible. We're making it so that more and more people can understand how to use our product correctly to keep themselves and their customers safe. I think that's a big contribution to our company and the world.
Additional Resources