How to Install the Falcon Agent
Introduction
In this document and video, you'll see how the CrowdStrike Falcon agent is installed on an individual system and then validated in the Falcon management interface.
Video
Prerequisites
List of supported OS: https://www.crowdstrike.com/products/crowdstrike-falcon-faq/
Supported browser: Chrome
Installation Steps
Step 1: Activate the account
After purchasing CrowdStrike Falcon or starting a product trial, look for the following email to begin the activation process.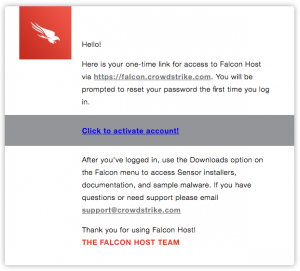 The activation process includes:
Setting up a password

Establishing a method for 2-factor authentication
Active accounts go to URL https://falcon.crowdstrike.com using Google Chrome to access the UI.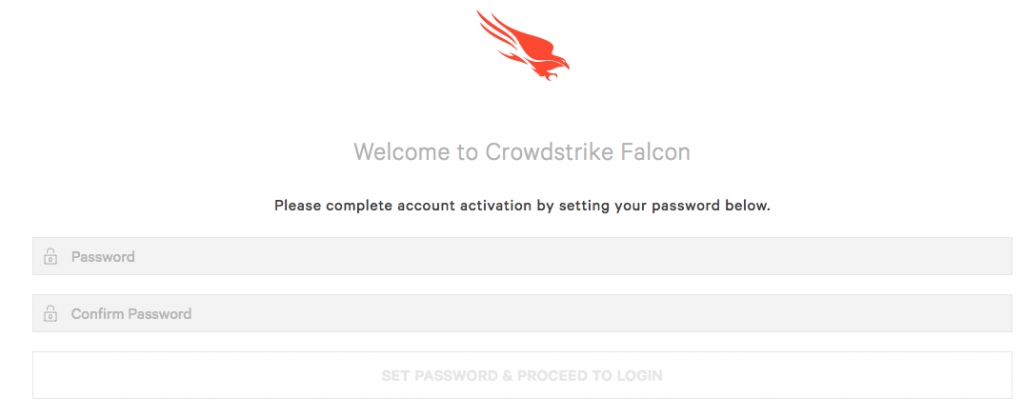 Falcon 2-Factor Authentication
The next page is where you'll enter your desired method for 2-factor authentication. We recommend Google's Authenticator app. However, Duo Mobile, WinAuth, and JAuth will also work.  
NOTE: Single sign-on or SAML options also exist for the Falcon Interface but go beyond the scope of this article.  Reach out to support for configuration options in your environment.
Google Authenticator is available in the app store for both iOS and Android
The password screen appears first, followed by the screen where you select a method of 2-factor authentication.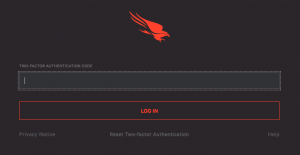 Step 2: Download and install the agent
Upon verification, the Falcon UI will open to the Activity App.  To download the agent, navigate to Host App.  Then select "Sensor Downloads.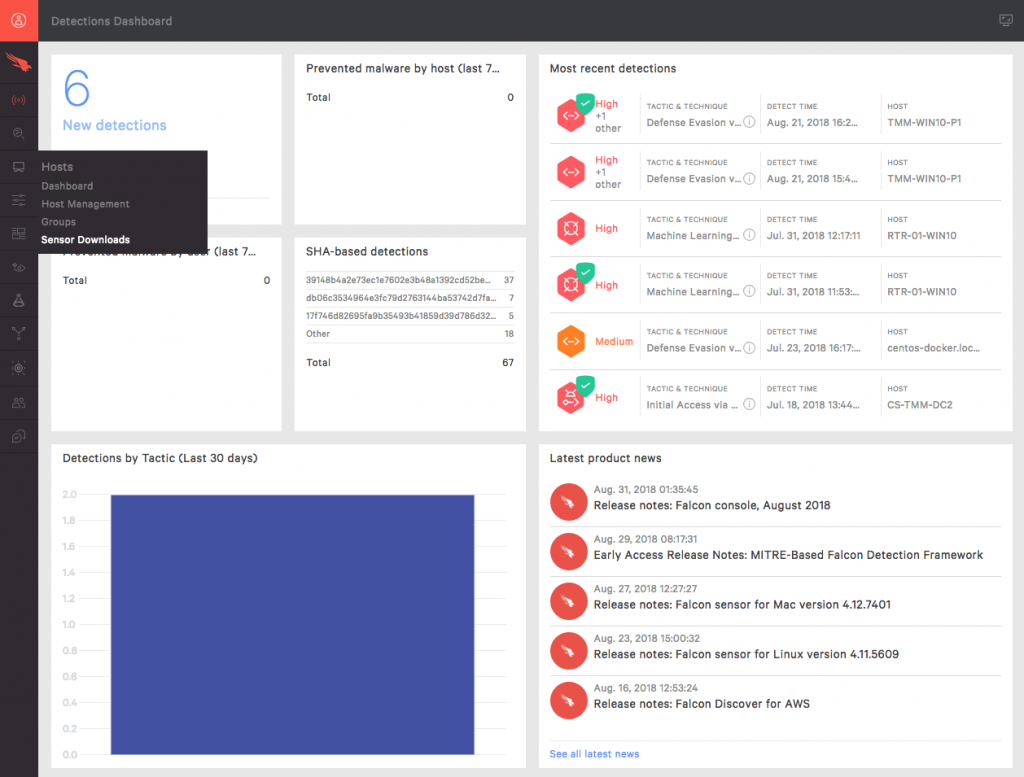 The downloads page consists of the latest available sensor versions.  Select the correct sensor version for your OS by clicking on the download link to the right. At the top of the downloads page is a Customer ID, you will need to copy this value as it is used later in the install process.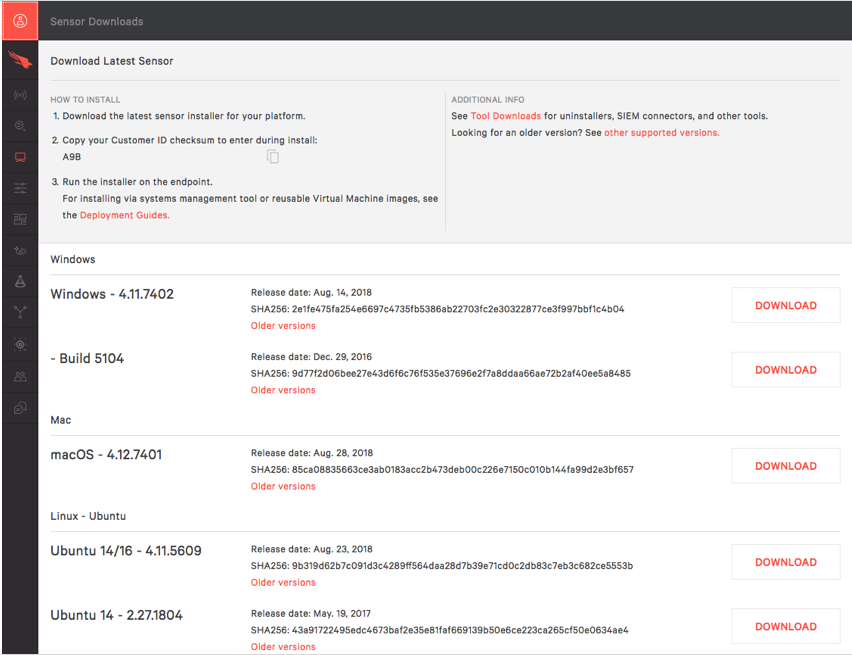 Next, obtain admin privileges. Run the installer for your platform. When prompted, accept the end user license agreement and enter the checksum from the downloads page of the Falcon UI.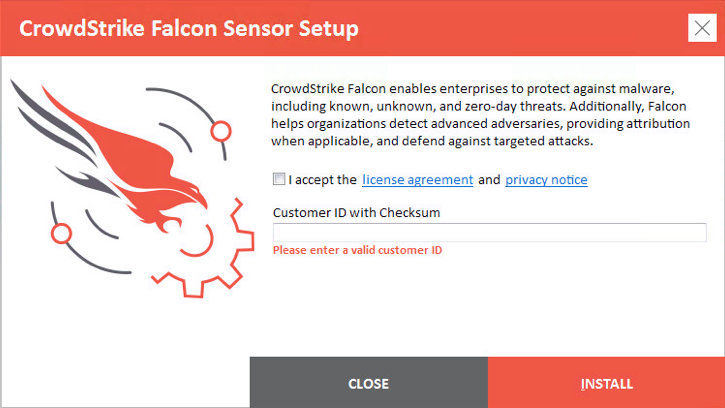 Linux: How to install the Falcon Sensor on Linux
Mac: How to install the Falcon Sensor on Mac
Step 3: Confirm that the sensor is running
Unlike legacy endpoint security products, Falcon does not have a user interface on the endpoint. There are no icons in the Windows System Tray or on any status or menu bars.
From the windows command prompt, run the following command to ensure that "STATE" is "RUNNING": $ sc query csagent
Step 4: Verify sensor visibility in the cloud
Finally, verify that newly installed agent in the Falcon UI. To view a complete list of newly installed sensors in the past 24 hours, go to https://falcon.crowdstrike.com.
Navigate to: Events App > Sensors > Newly Installed Sensors
The hostname of your newly installed agent will appear on this list within five minutes of installation. If you don't see your host listed, read through the Sensor Deployment Guide for your platform to troubleshoot connectivity issues.
Conclusion
The resulting actions mean Falcon is active, an agent is deployed and verified, and the system can be seen in the Falcon UI.
More resources