CrowdStrike vs. Microsoft
Who watches the watchers?You can't expect breach prevention from the vendor behind some of today's biggest vulnerabilities.
Break security free from IT operations to move fast and stop adversaries.
Why customers choose CrowdStrike vs. Microsoft

Coverage gaps leave you vulnerable to breaches
Microsoft's security is based on legacy, signature-based antivirus (AV) that misses modern threats. With protections tied to the operating system (OS) that change with each OS edition and version, customers are left with massive security gaps and a crippling operational burden.
See the CrowdStrike difference
CrowdStrike difference
Consistent protection from our unified, cloud-native agent covers all endpoints, regardless of OS edition or version. AI-powered detection capabilities with integrated threat intelligence stop the most sophisticated adversaries.

Complexity kills security
Maintaining Microsoft security is incredibly complex, requiring up to nine consoles, leaving staff with a crushing operational burden to deploy, manage, and keep tools up to date.
See the CrowdStrike difference
CrowdStrike difference
Our single, lightweight agent deploys in minutes to hundreds of thousands of endpoints and updates automatically to simplify operations. With a single-console platform, customers can streamline workflows and enable faster, more efficient security operations.

Compromising on security leaves you in crisis
Don't trust breach prevention to the vendor behind some of today's biggest vulnerabilities. Microsoft products, including vital cloud infrastructure, are top adversary targets, with nine of the top 15 exploited vulnerabilities found in their portfolio,¹ and 1,000+ new vulnerabilities each year.² Who watches the watchers?
See the CrowdStrike difference
CrowdStrike difference
CrowdStrike is built from the ground up as a security platform and designed by security experts on the front-lines of adversary intelligence and incident response. We're trusted to protect organizations from the industry's most sophisticated threats and vulnerabilities, including those targeting Microsoft products.
"We were using Windows Defender before Falcon. As the IT Director, I wasn't comfortable that it was giving our users the protection they needed. "
G2, David J.
"We evaluated 10 different solutions in the EDR space including Microsoft's ATP. I felt that the console for managing the CrowdStrike platform was easier for my team."
PeerSpot
"I evaluated Microsoft, and CrowdStrike Falcon platform was more robust. The crowdsourcing nature of CrowdStrike Falcon is a large benefit, all of the threat data is real-time."
PeerSpot
Compare CrowdStrike to Microsoft
Deployment
Seamless deployment for immediate protection
Single, lightweight agent deploys to thousands of endpoints in minutes with consistent coverage across major operating systems — Windows, macOS and Linux. No OS prerequisites. No complex integrations. No fine tuning needed.
Complicated deployment hinders security
Defender for Endpoint isn't a product; it's a feature built-in to the Windows OS, and changes with each OS edition and version. Customers need to run the current version and premium edition of Windows OS to have full functionality.
Maintenance
Set it and forget it
Agent updates automatically and receives continuous security updates without requiring reboots, enabling immediate enforcement of the latest protections across your endpoints. There are no tedious platform and signature updates, ensuring analysts are focused on stopping breaches, not maintaining the platform.
Burdensome process to update and maintain
Security that is inextricably tied to the OS management process. Maintenance requires device reboots for annual OS feature updates and monthly AV engine platform updates, with an additional daily signature update. This disrupts business processes, and can require additional staffing to handle maintenance cadence.
Ease of use
Optimizing the analyst experience
Single, integrated console gives you a central command center to manage endpoint, cloud, and identity workloads across your estate. Get full attack visibility, real-time threat context, and accelerate investigation and response with free customizable workflow automations and a broad selection of partner integrations.
Disjointed user experience
There's no single package that contains all Microsoft Defender options. Security configuration, reporting and response are rarely contained in the same console, with configuration options often delivered from non-security centric product lines. Platform complexity leads to confusion, dependencies on IT functions beyond security, gaps in security, and longer mean time to detect and respond.
Detection coverage
Advanced threat detection
Cloud-native platform automates agent updates without requiring reboots. Get high-fidelity detections that use cutting-edge AI, behavioral indicators of attack (IOA), and expert insight to detect the most advanced threats — including zero-day threats, unknown malware, and hands-on-keyboard activity.
Ineffective detection coverage for modern threats
Detection capabilities are centered on legacy signature-based AV, and require daily signature updates for latest protections. Ecosystem complexity leads to confusion around what is included in product bundles.
Augmented expertise
World-class expertise
CrowdStrike's MDR had the highest detection coverage in the first-ever MITRE ATT&CK® Evaluations for service providers. Falcon Complete MDR provides 24/7 vigilance, forensic analysis, and incident handling to surgically eliminate threats across your digital infrastructure at the first sign of an intrusion.
Incomplete managed detection and response
"Defender Experts" mainly uses human-trained AI rather than real people. "Defender Experts for Hunting" is an additional paid subscription, and largely relies on generalized threat intelligence to provide context to low-level alerts rather than proactive threat hunting.
Total cost of ownership
Predictable cost structure
No hidden costs. Transparent licensing makes it easy to budget, and a simplified security management cycle removes potential business disruption to free up staff and reduce training costs.
Unpredictable, unaccounted costs
With complex licensing and burdensome operations, Microsoft's security solutions cost much more than the price to license them. Customers have to absorb ongoing business disruptions, and need additional staffing to handle Microsoft's update cadence.
Support lifecycle
Support that goes the extra mile
No limitation on technology based on the OS release version. We've supported discontinued Windows versions — even extending beyond Microsoft's end of support — ensuring customers receive the latest sensor patches, updates for existing functionality, and minimize disruptions as they transition to new versions.
Restrictive support lifecycle
Endpoint security is bound to OS-releases, and thus is bound to their support cycle. There's no consistency in the support lifecycle across different platforms, with many releases supported for as little as 18 months. Endpoint OSs need to be frequently updated and upgraded or are at risk of becoming undeployable and unsupported.
Ranked #1 in EDR, EPP, & XDR
by our customers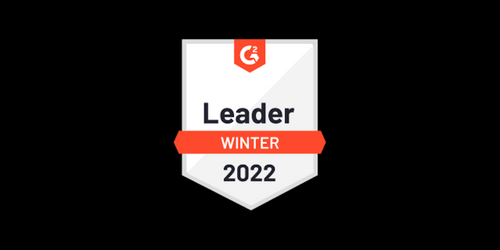 G2
#1 in EDR (Enterprise, Mid-Market, Overall)

#1 in XDR (Enterprise, Overall)

#1 in Threat Intelligence, and Enterprise Antivirus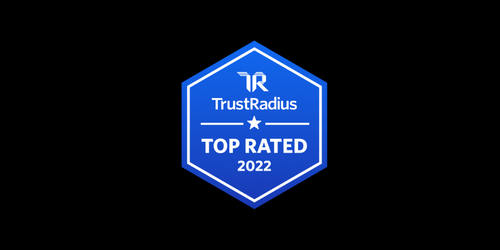 TrustRadius
Won Top Rated Award for EPP and XDR

Received Additional Top Rated Awards for -- Antivirus, Cloud Computing Security, Incident Response, Intrusion Detection, MDR, Threat Intelligence, Vulnerability Management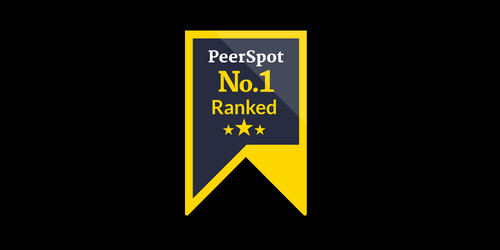 PeerSpot
#1 Ranked Badge in EDR

#1 Ranked Badge in MDR, Anti-Malware, Threat Intelligence Platforms


Don't get fooled by Microsoft. Instead, try CrowdStrike's award-winning platform for free.
Start now
Customer stories
Goldman Sachs
State of Oklahoma
Protecting all companies,
from small business to enterprise