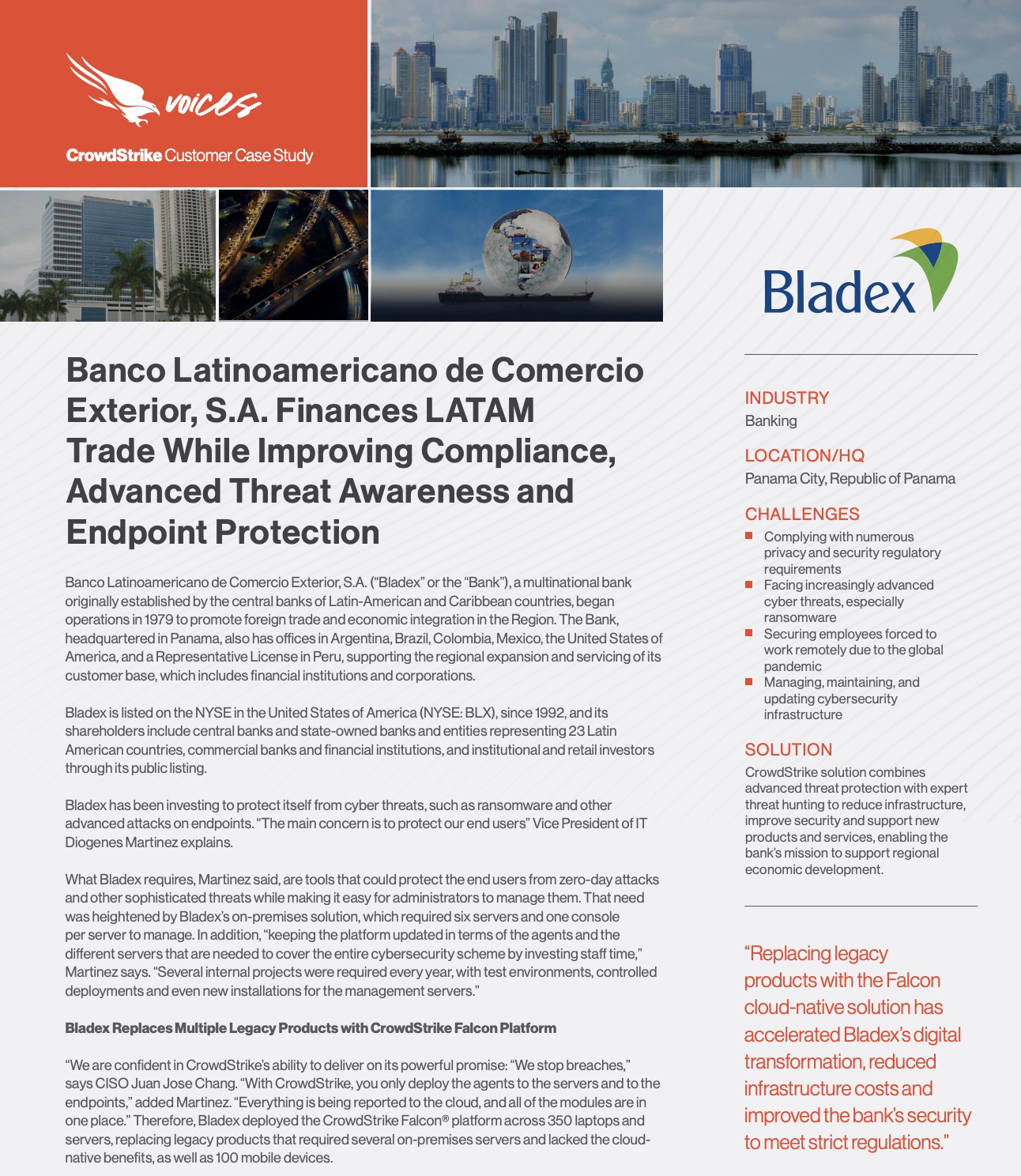 Banco Latinoamericano de Comercio Exterior, S.A. ("Bladex" or the "Bank"), a multinational bank originally established by the central banks of Latin-American and Caribbean countries, began operations in 1979 to promote foreign trade and economic integration in the Region.
The Bank, headquartered in Panama, also has offices in Argentina, Brazil, Colombia, Mexico, the United States of America, and a Representative License in Peru, supporting the regional expansion and servicing of its customer base, which includes financial institutions and corporations.
Bladex has been investing to protect itself from cyber threats, such as ransomware and other advanced attacks on endpoints.
"Replacing legacy products with the Falcon cloud-native solution has accelerated Bladex's digital transformation, reduced infrastructure costs and improved the bank's security to meet strict regulations." Juan Jose Chang, CISO Bladex
Discover More at our

Resource Center
For technical information on installation, policy configuration and more, please visit the CrowdStrike Tech Center.
Visit the Tech Center