Armis and CrowdStrike Solution Brief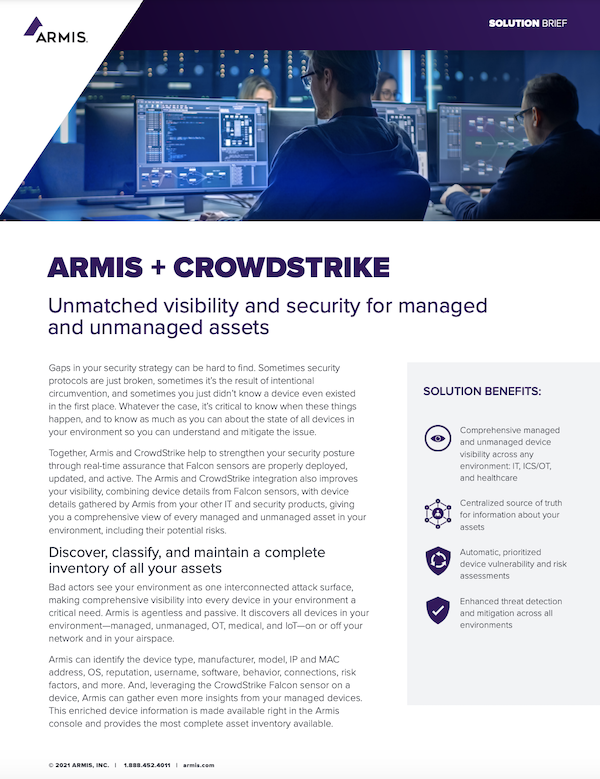 Unmatched visibility and security for managed and unmanaged assets
Gaps in your security strategy can be hard to find. Sometimes security protocols are just broken, sometimes it's the result of intentional
circumvention, and sometimes you just didn't know a device even existed in the first place. Whatever the case, it's critical to know when these things happen, and to know as much as you can about the state of all devices in your environment so you can understand and mitigate the issue.
Together, Armis and CrowdStrike help to strengthen your security posture through real-time assurance that Falcon sensors are properly deployed, updated, and active. The Armis and CrowdStrike integration also improves your visibility, combining device details from Falcon sensors, with device details gathered by Armis from your other IT and security products, giving you a comprehensive view of every managed and unmanaged asset in your environment, including their potential risks.
Download the solution brief to explore more.
Discover More at our

Resource Center
For technical information on installation, policy configuration and more, please visit the CrowdStrike Tech Center.
Visit the Tech Center