Cloud Workload Protection Solution Brief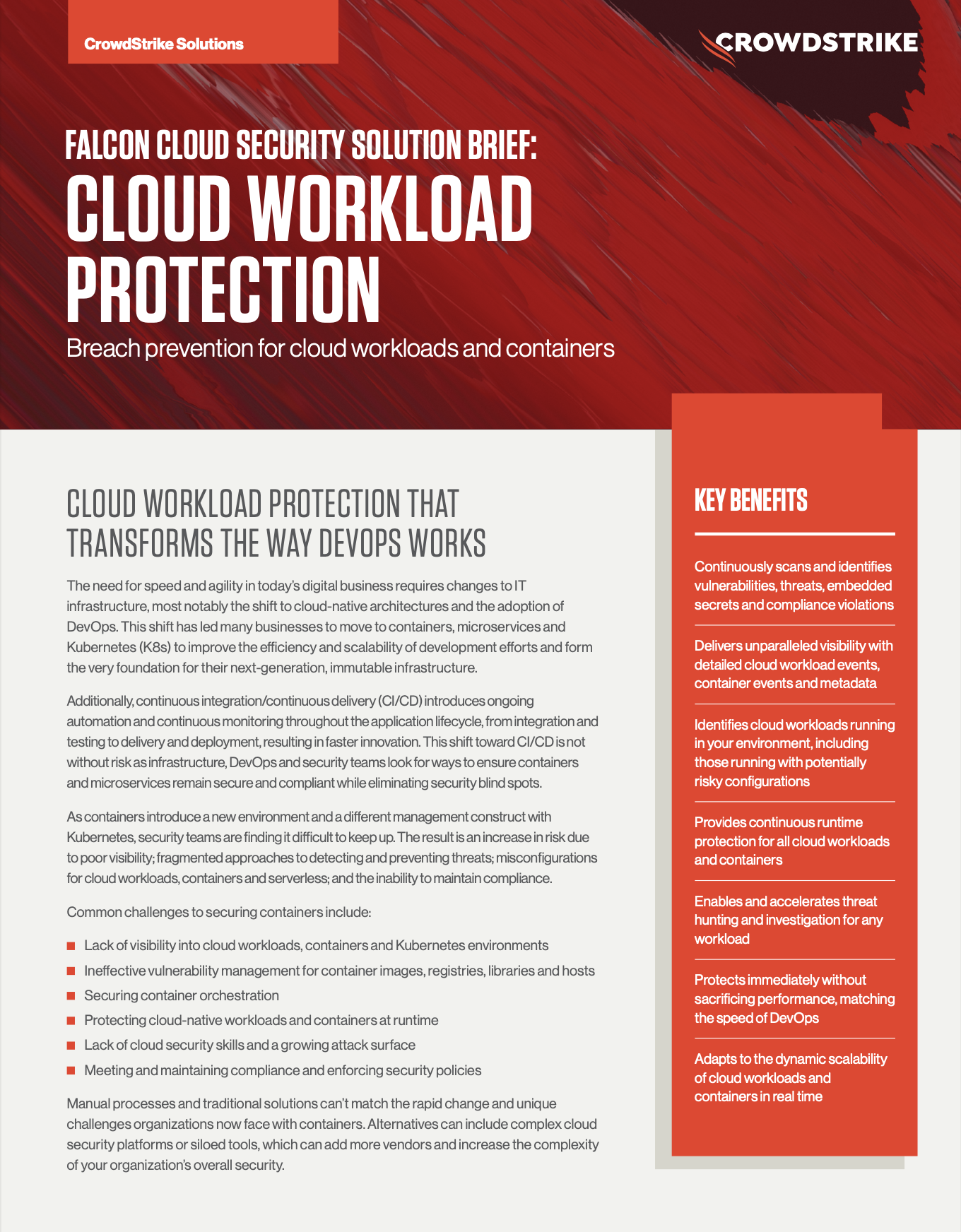 Falcon Cloud Security: Cloud Workload Protection
Breach prevention for cloud workloads and containers
The need for speed and agility in today's digital business requires changes to IT infrastructure, most notably the shift to cloud-native architectures and the adoption of DevOps. This shift has led many businesses to move to containers, microservices and Kubernetes (K8s) to improve the efficiency and scalability of development efforts and form the very foundation for their next-generation, immutable infrastructure.
Additionally, continuous integration/continuous delivery (CI/CD) introduces ongoing automation and continuous monitoring throughout the application lifecycle, from integration and testing to delivery and deployment, resulting in faster innovation. This shift toward CI/CD is not without risk as infrastructure, DevOps and security teams look for ways to ensure containers and microservices remain secure and compliant while eliminating security blind spots.
As containers introduce a new environment and a different management construct with Kubernetes, security teams are finding it difficult to keep up. The result is an increase in risk due to poor visibility; fragmented approaches to detecting and preventing threats; misconfigurations for cloud workloads, containers and serverless; and the inability to maintain compliance.
Discover More at our

Resource Center
For technical information on installation, policy configuration and more, please visit the CrowdStrike Tech Center.
Visit the Tech Center