CrowdStrike and AWS: Zero Trust Integration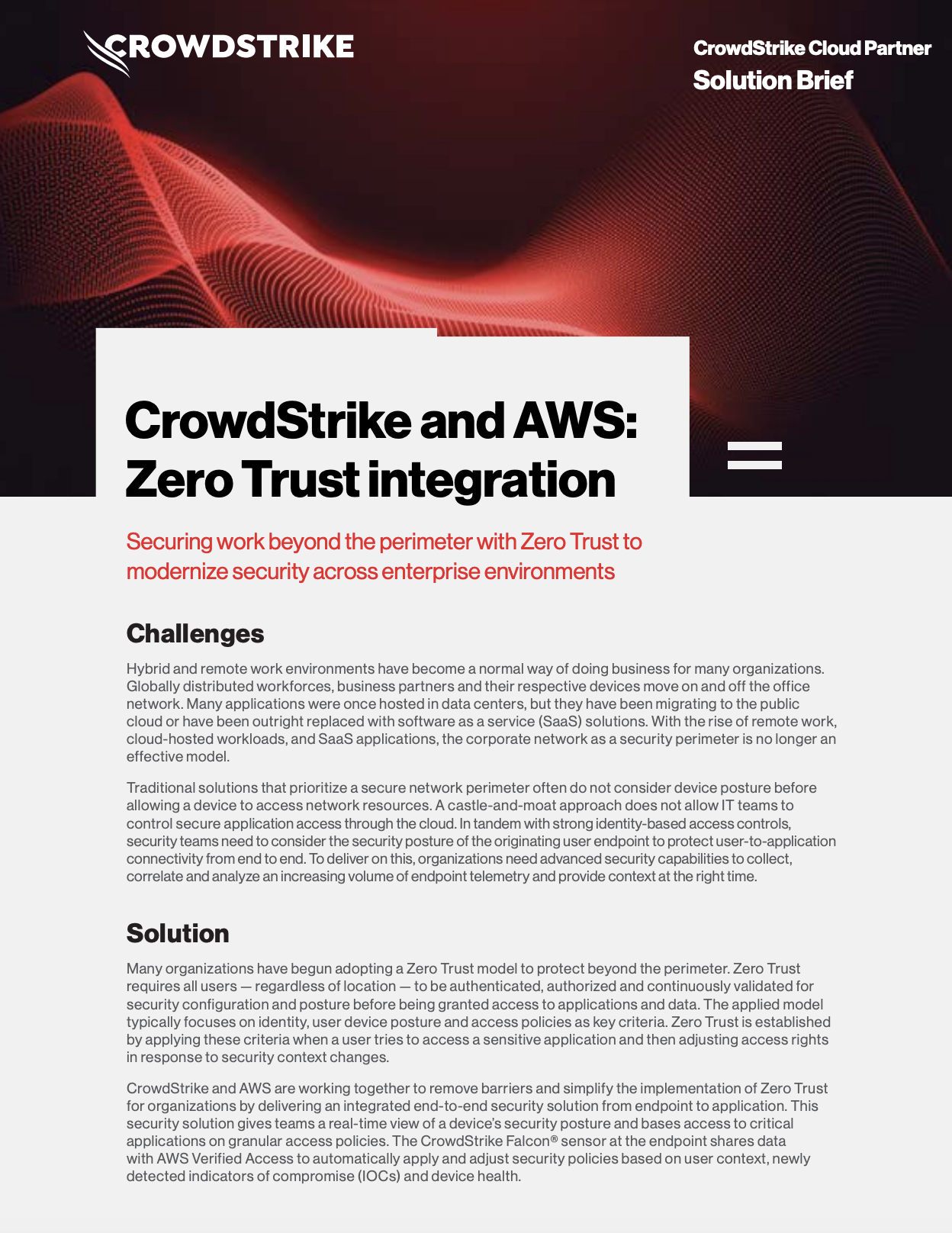 Traditional solutions that prioritize a secure network perimeter often do not consider device posture before allowing a device to access network resources. A castle-and-moat approach does not allow IT teams to control secure application access through the cloud. In tandem with strong identity-based access controls, security teams need to consider the security posture of the originating user endpoint to protect user-to-application connectivity from end to end. To deliver on this, organizations need advanced security capabilities to collect, correlate and analyze an increasing volume of endpoint telemetry and provide context at the right time.
CrowdStrike and AWS are working together to remove barriers and simplify the implementation of Zero Trust for organizations by delivering an integrated end-to-end security solution from endpoint to application. This security solution gives teams a real-time view of a device's security posture and bases access to critical applications on granular access policies. The CrowdStrike Falcon® sensor at the endpoint shares data with AWS Verified Access to automatically apply and adjust security policies based on user context, newly detected indicators of compromise (IOCs) and device health.
Download the solution brief to learn more.
Discover More at our

Resource Center
For technical information on installation, policy configuration and more, please visit the CrowdStrike Tech Center.
Visit the Tech Center