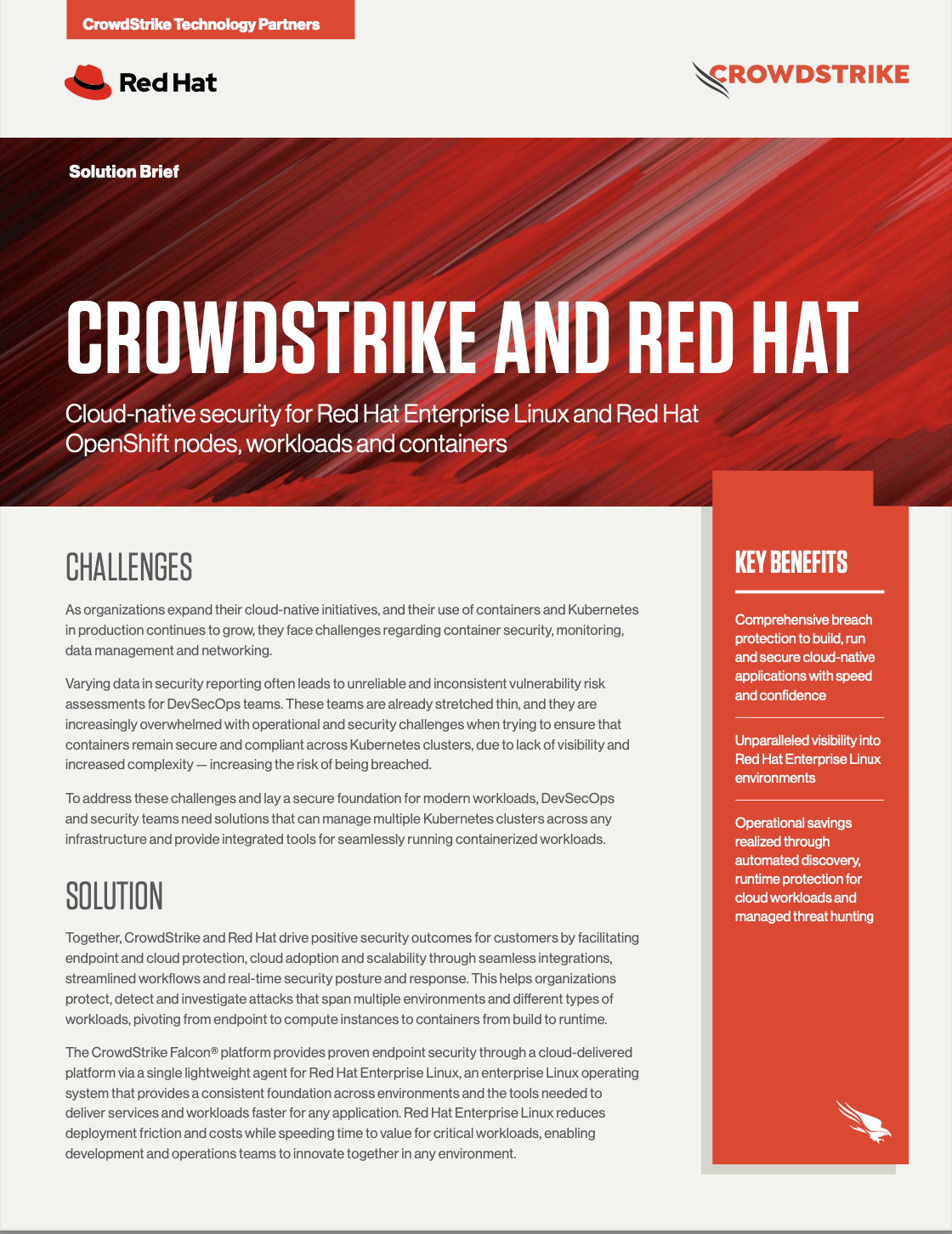 Cloud-native security for Red Hat Enterprise Linux and Red Hat OpenShift nodes, workloads and containers
As organizations expand their cloud-native initiatives, and their use of containers and Kubernetes in production continues to grow, they face challenges regarding container security, monitoring, data management and networking. Varying data in security reporting often leads to unreliable and inconsistent vulnerability risk assessments for DevSecOps teams. These teams are already stretched thin, and they are increasingly overwhelmed with operational and security challenges when trying to ensure that containers remain secure and compliant across Kubernetes clusters, due to lack of visibility and increased complexity — increasing the risk of being breached. To address these challenges and lay a secure foundation for modern workloads, DevSecOps and security teams need solutions that can manage multiple Kubernetes clusters across any infrastructure and provide integrated tools for seamlessly running containerized workloads.
Together, CrowdStrike and Red Hat drive positive security outcomes for customers by facilitating endpoint and cloud protection, cloud adoption and scalability through seamless integrations, streamlined workflows and real-time security posture and response. This helps organizations protect, detect and investigate attacks that span multiple environments and different types of workloads, pivoting from endpoint to compute instances to containers from build to runtime.
Download this solution brief to learn more.
Discover More at our

Resource Center
For technical information on installation, policy configuration and more, please visit the CrowdStrike Tech Center.
Visit the Tech Center