DoControl Store Partner Data Sheet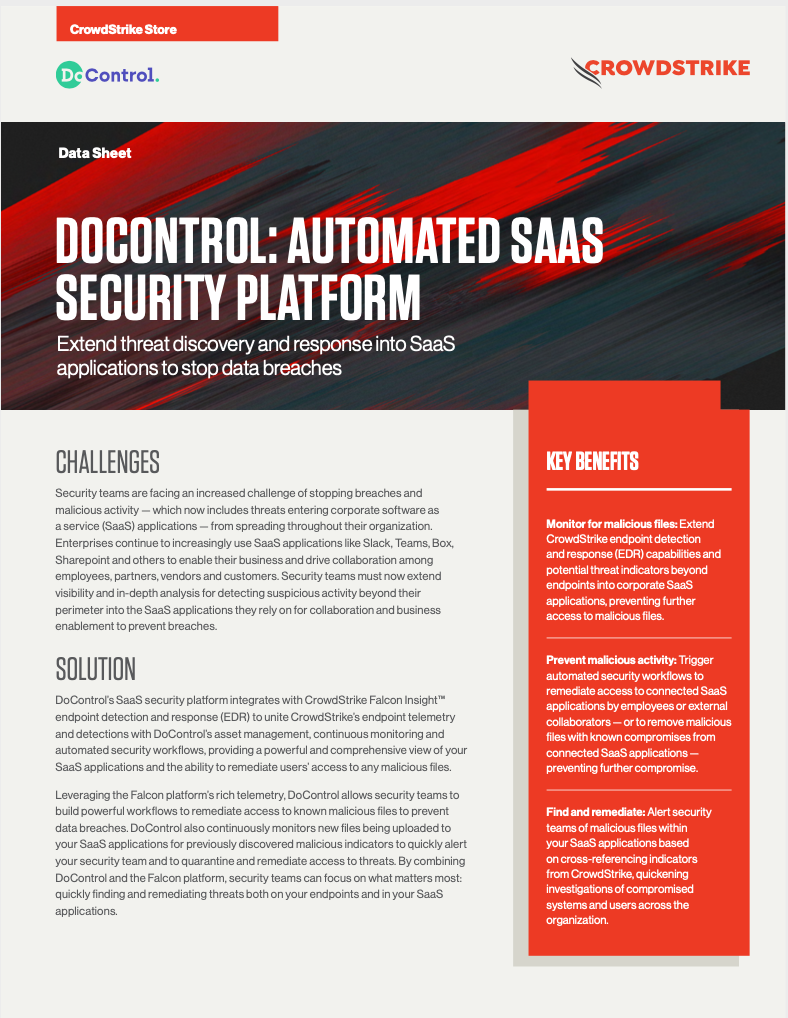 Automated SaaS Security Platform
DoControl and CrowdStrike enable your security and IT teams with complete asset management, continuous monitoring, and no-code automated security workflows configured by you to prevent data breaches in corporate SaaS applications. By combining the Falcon platform's rich telemetry with further visibility and control of SaaS applications on unmanaged devices where Falcon is not present, end users and external collaborators are prevented from uploading, accessing and sharing malicious assets on any of your corporate SaaS applications, ensuring that your employees and external collaborators are protected from malware and advanced threats.
Discover More at our

Resource Center
For technical information on installation, policy configuration and more, please visit the CrowdStrike Tech Center.
Visit the Tech Center