Falcon on GovCloud Data Sheet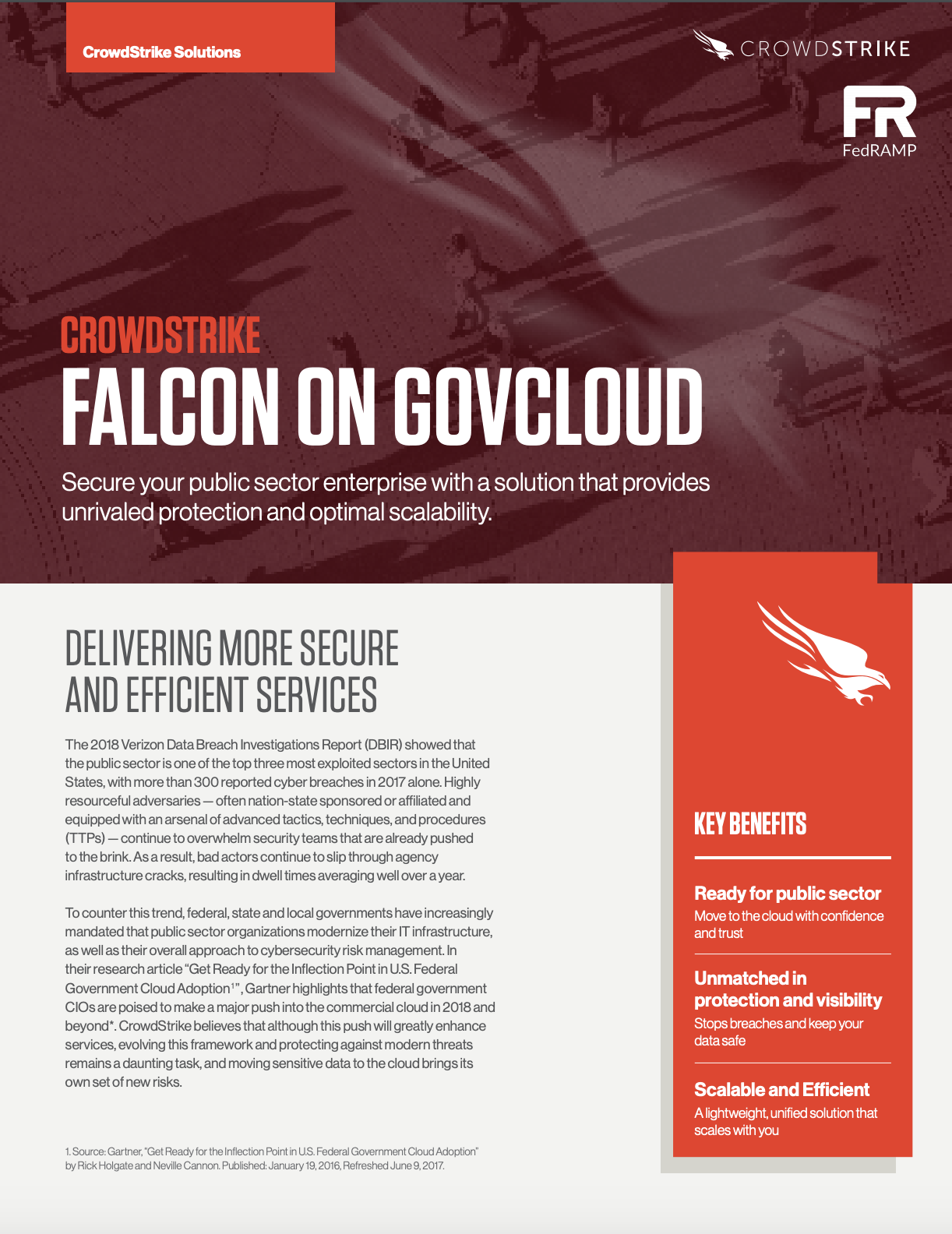 CrowdStrike partners with AWS to deliver next-gen endpoint protection from GovCloud: CrowdStrike Falcon on GovCloud. CrowdStrike is the first and only endpoint protection platform delivered from AWS GovCloud (US) and also validated to meet or exceed the requirements laid out in the U.S. FedRAMP program at IL2/Moderate. CrowdStrike strongly support the mission of civilian government, military and intelligence to deliver advanced services in a cost-effective manner, while maintaining the highest level of protection.
Discover More at our

Resource Center
For technical information on installation, policy configuration and more, please visit the CrowdStrike Tech Center.
Visit the Tech Center