Falcon Operational Support for Identity Protection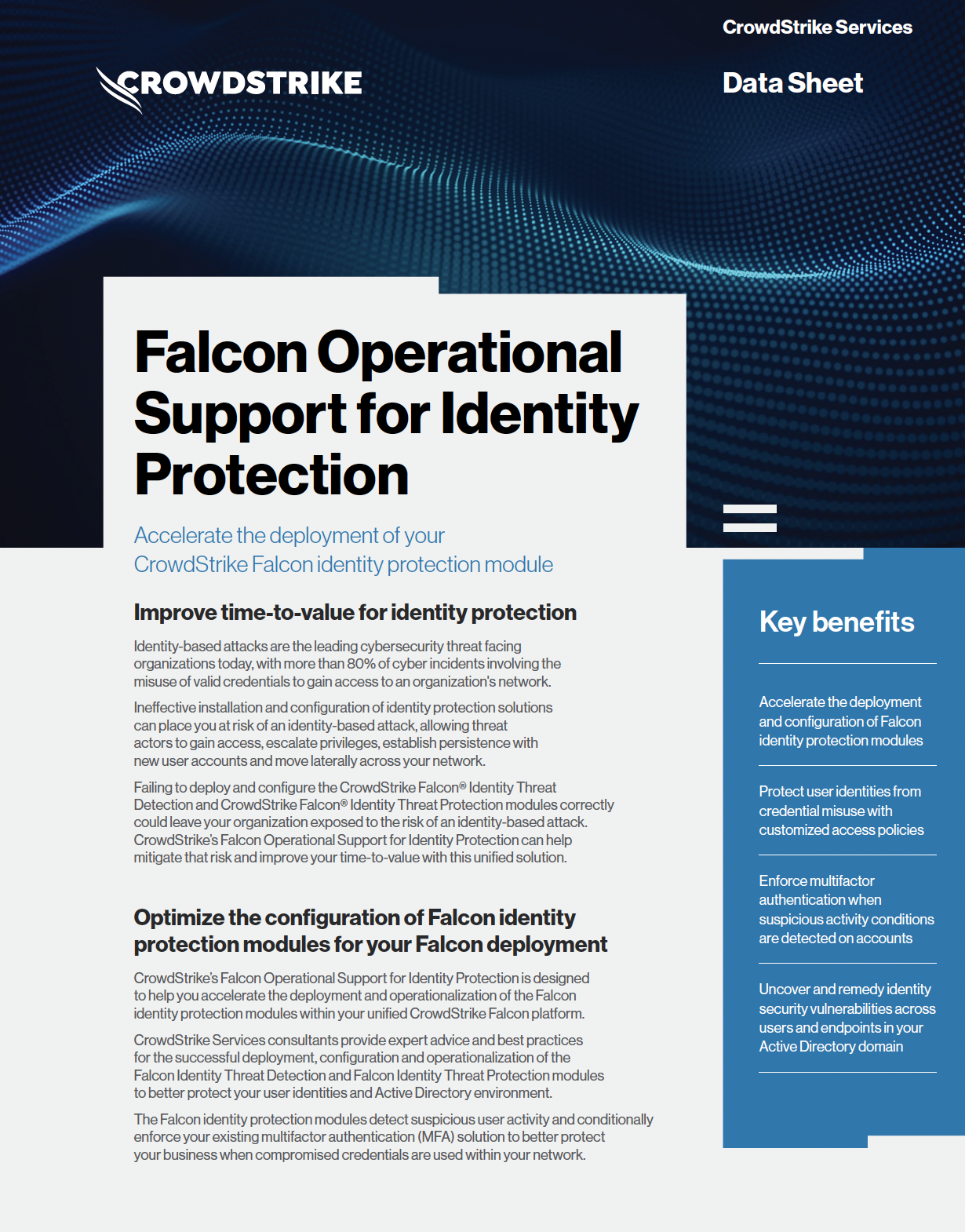 CrowdStrike's Falcon Operational Support for Identity Protection is designed to help you accelerate the deployment and operationalization of the identity protection modules within your unified CrowdStrike Falcon® platform.
The service includes:
Custom Policy Configuration
Custom Report Configuration
Custom Training Sessions
Our consultants provide expert advice and best practices for the successful deployment, configuration and operationalization of the Falcon identity protection modules to better protect your user identities and Active Directory environment.
Discover More at our

Resource Center
For technical information on installation, policy configuration and more, please visit the CrowdStrike Tech Center.
Visit the Tech Center