Navigating Today's Healthcare Threat Landscape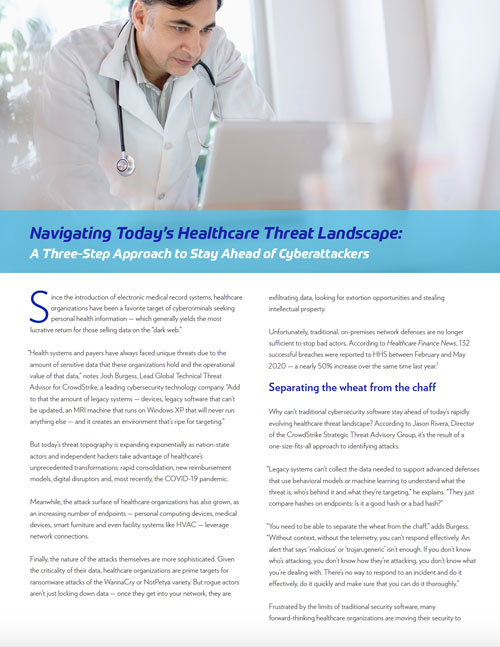 A three-step approach to stay ahead of cyberattackers
Today's threat topography is expanding exponentially as nation-state actors and independent hackers take advantage of healthcare's unprecedented transformations: rapid consolidation, new reimbursement models, digital disruptors and, most recently, the COVID-19 pandemic. Meanwhile, the attack surface of healthcare organizations has also grown, as an increasing number of endpoints — personal computing devices, medical devices, smart furniture and even facility systems like HVAC — leverage network connections.
Discover More at our

Resource Center
For technical information on installation, policy configuration and more, please visit the CrowdStrike Tech Center.
Visit the Tech Center