Netskope and CrowdStrike Partnership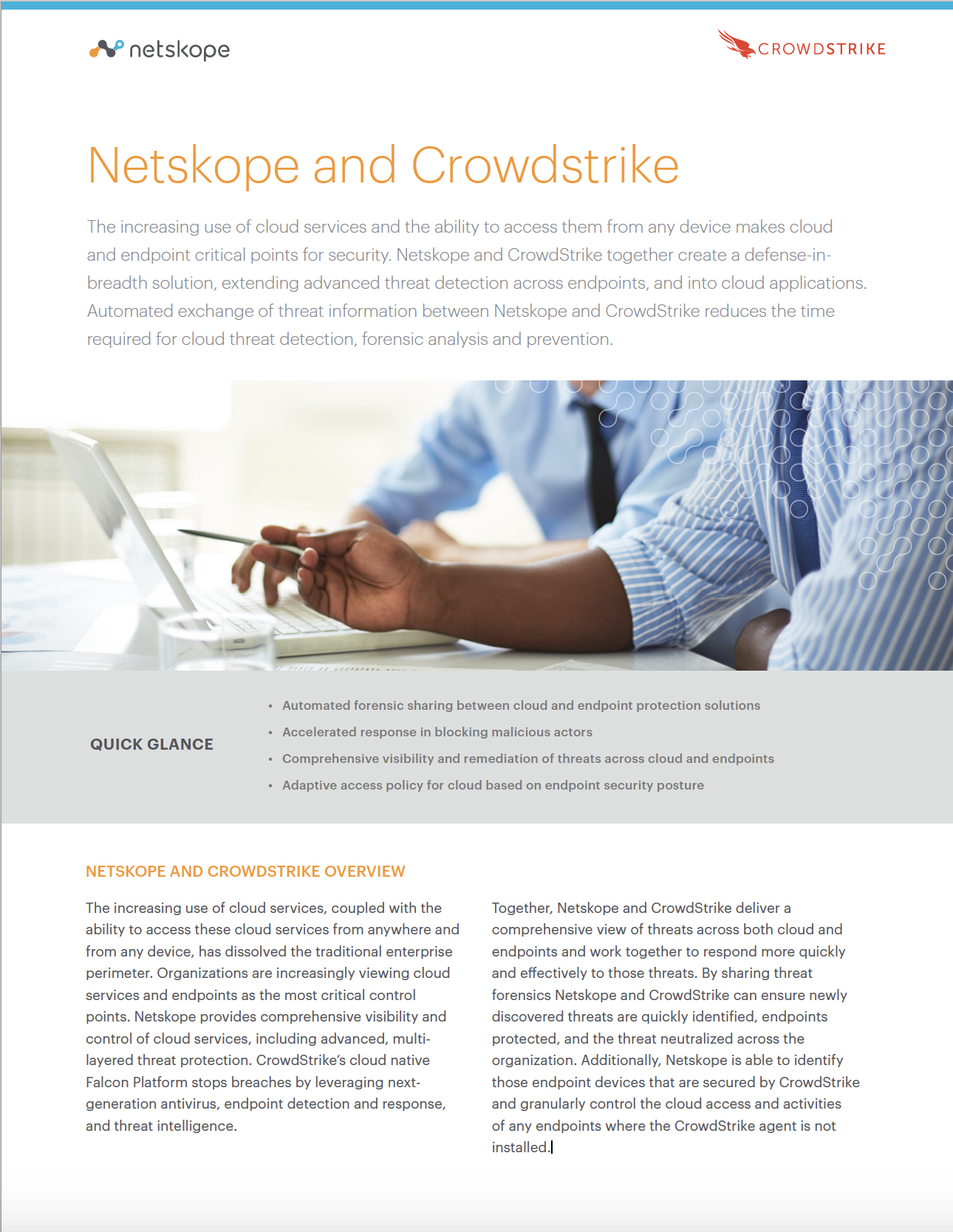 NETSKOPE AND CROWDSTRIKE OVERVIEW
The increasing use of cloud services, coupled with the ability to access these cloud services from anywhere and from any device, has dissolved the traditional enterprise perimeter. Organizations are increasingly viewing cloud services and endpoints as the most critical control points. Netskope provides comprehensive visibility and control of cloud services, including advanced, multilayered threat protection. CrowdStrike's cloud native Falcon Platform stops breaches by leveraging next generation antivirus, endpoint detection and response, and threat intelligence.
Together, Netskope and CrowdStrike deliver a comprehensive view of threats across both cloud and endpoints and work together to respond more quickly and effectively to those threats. By sharing threat forensics Netskope and CrowdStrike can ensure newly discovered threats are quickly identified, endpoints protected, and the threat neutralized across the organization. Additionally, Netskope is able to identify those endpoint devices that are secured by CrowdStrike and granularly control the cloud access and activities of any endpoints where the CrowdStrike agent is not installed.
Discover More at our

Resource Center
For technical information on installation, policy configuration and more, please visit the CrowdStrike Tech Center.
Visit the Tech Center