SecurityScorecard Store Partner Data Sheet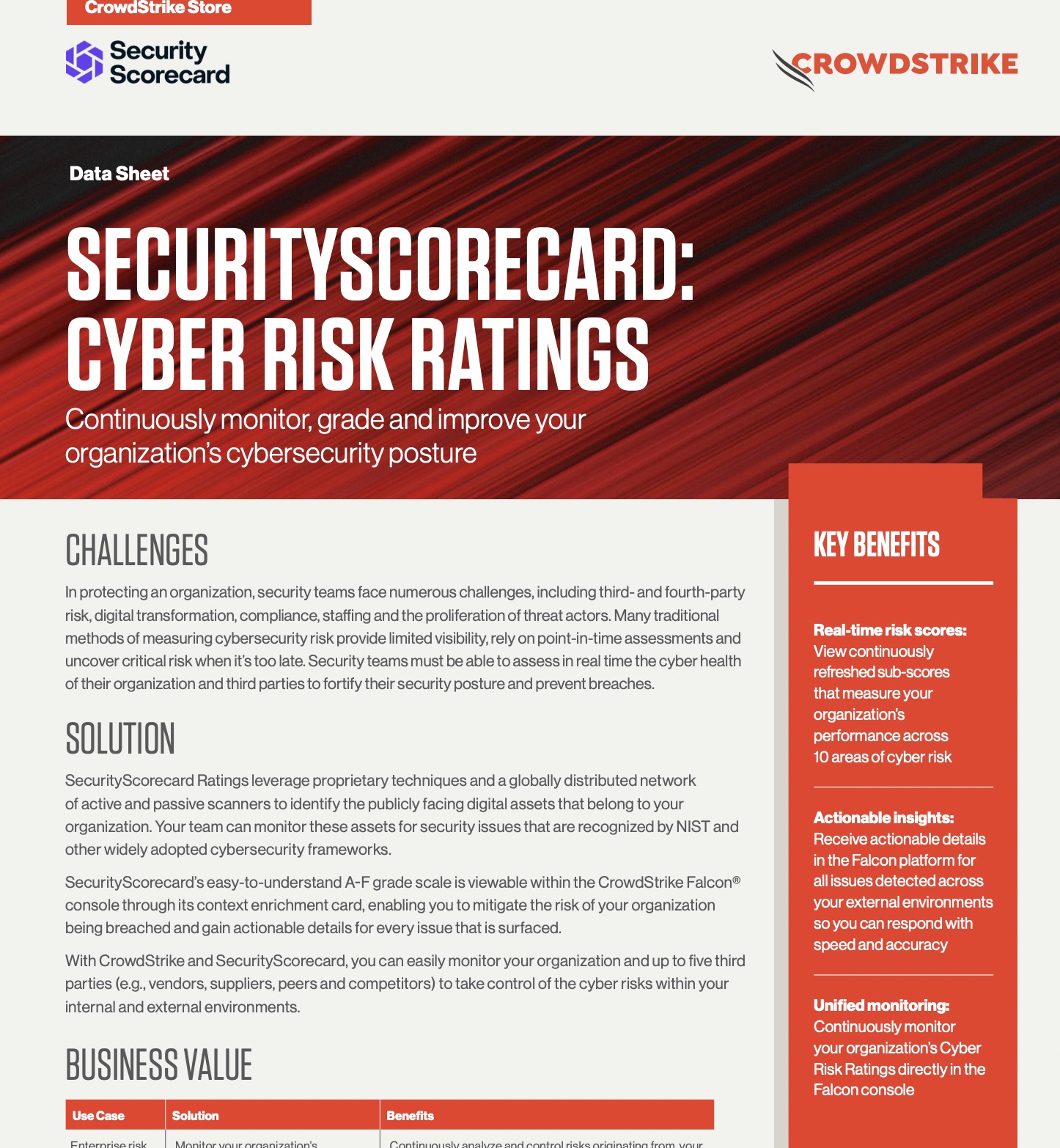 Cyber Risk Ratings
SecurityScorecard Cyber Risk Ratings leverage proprietary techniques and a globally distributed network of active and passive scanners to identify the publicly facing digital assets. View SecurityScorecard's easy-to-understand A-F grades scale within the Falcon console through its context enrichment card to mitigate breach risk, and gain actionable insights.
Discover More at our

Resource Center
For technical information on installation, policy configuration and more, please visit the CrowdStrike Tech Center.
Visit the Tech Center