A Guide for Auto Dealerships: Understanding and Implementing Requirements of the Federal Trade Commission Safeguards Rule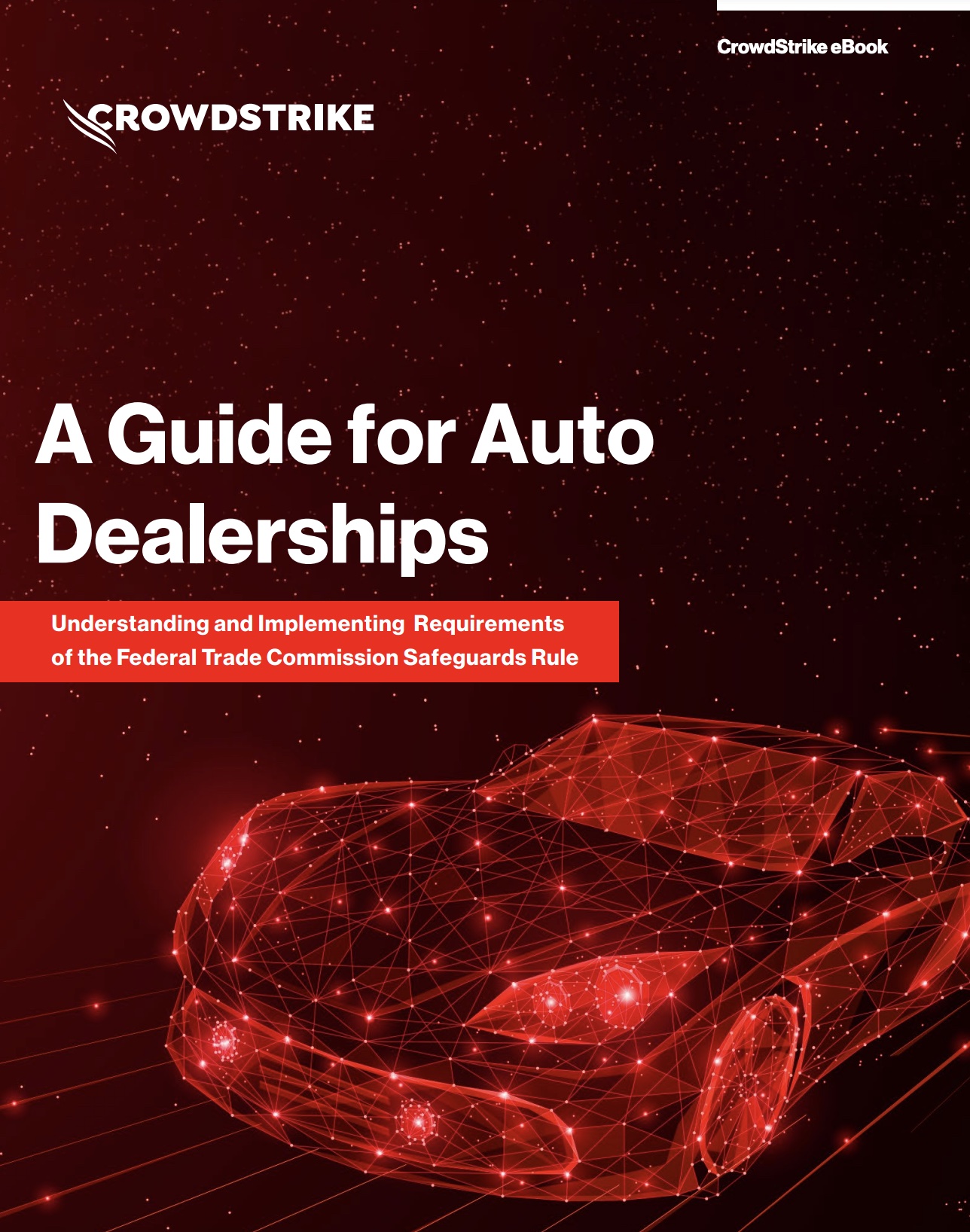 Is your auto dealership compliant with the FTC Safeguards Rule cybersecurity requirements?
As of June 9, 2023, auto dealerships are required to have a comprehensive cybersecurity program in place to comply with the Federal Trade Commission Safeguards Rule which protects sensitive customer data. Due to the rule's complexity, many car dealerships have yet to fully implement the comprehensive cybersecurity program required by the FTC.
CrowdStrike's ebook offers a straightforward guide to help you fulfill each FTC Safeguards Rule provision, equipping you with practical steps to secure your business and your customers' data. Start now — it's not too late.
Discover More at our

Resource Center
For technical information on installation, policy configuration and more, please visit the CrowdStrike Tech Center.
Visit the Tech Center