Ransomware for Education Gorilla Guide Trail Map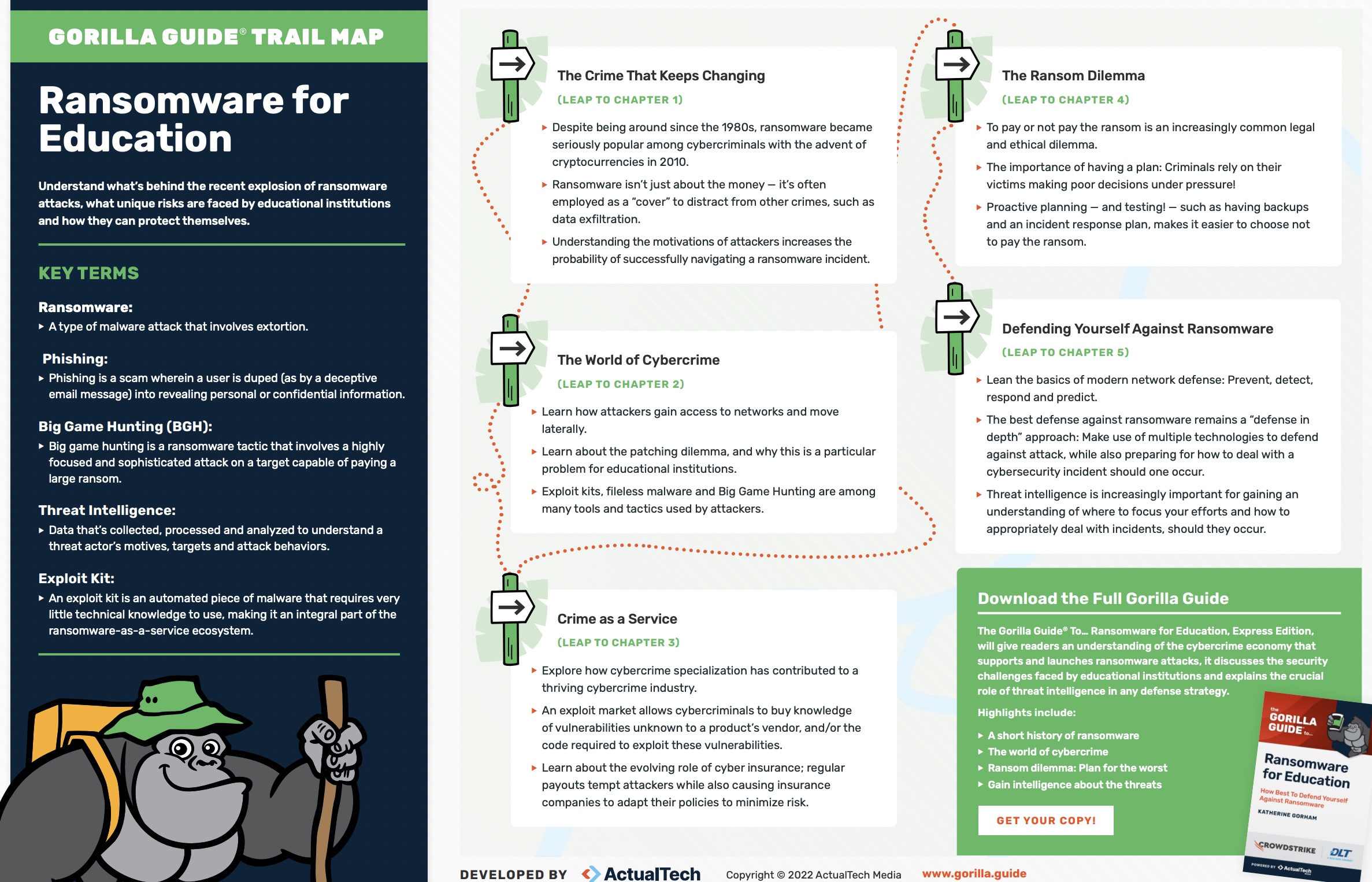 Ransomware for Education is full of information you need to defend your organization from these attacks, and is focused on the special needs of schools and universities.
Short on time? View the Trail Map for a preview of key terms and takeaways covering the core concepts of ransomware.
The Trail Map includes 3 highlights of each chapter and includes a link back to the full Ransomware for Education Gorilla Guide for later reading.
Discover More at our

Resource Center
For technical information on installation, policy configuration and more, please visit the CrowdStrike Tech Center.
Visit the Tech Center