2022 Frost & Sullivan APJ Vendor of The Year Award - MDR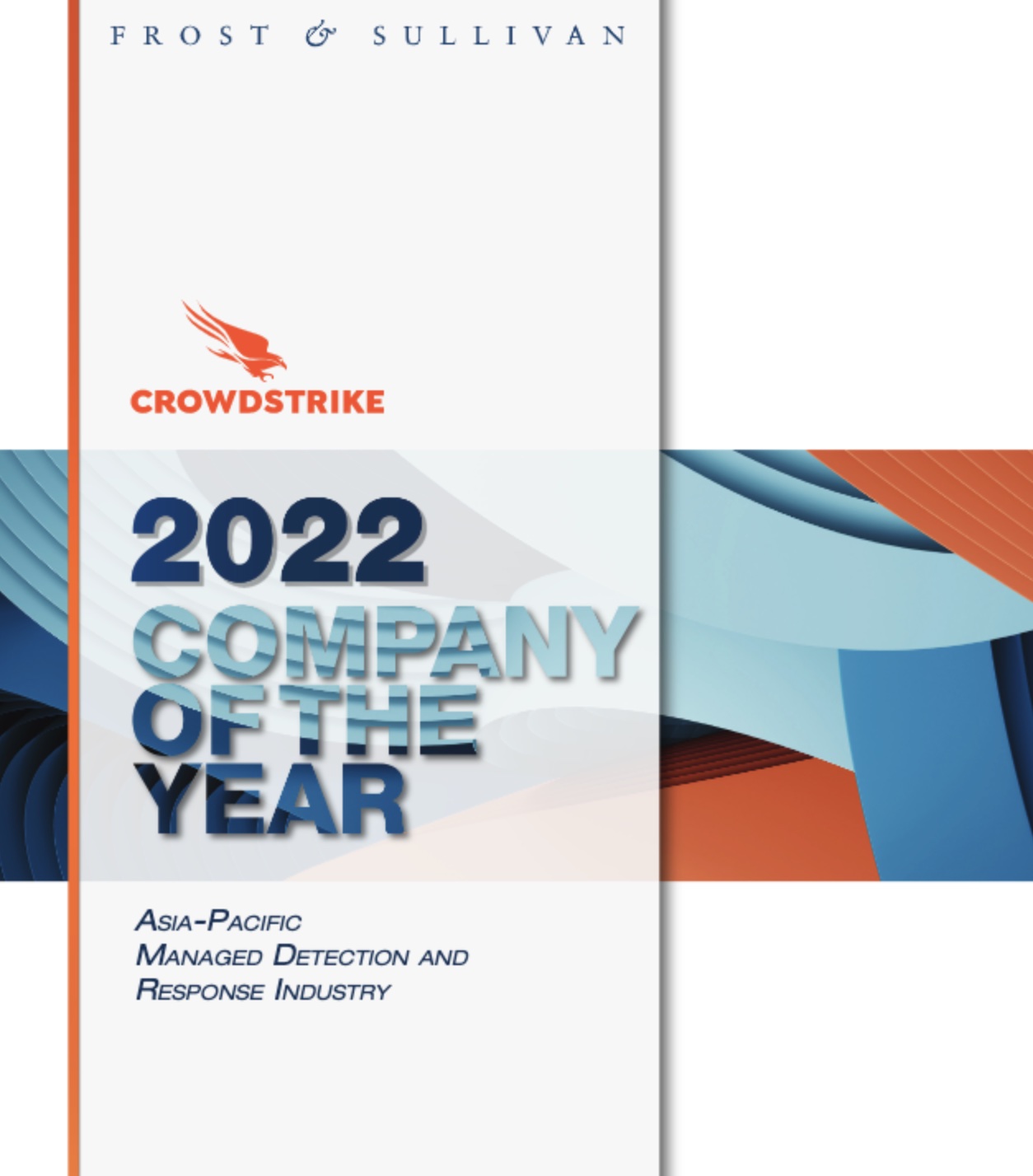 CrowdStrike Wins 2022 Company of the Year in Frost & Sullivan's Asia-Pacific Managed Detection and Response Industry
CrowdStrike has emerged as the preferred MDR provider for many organizations in Asia-Pacific with its comprehensive flagship MDR product, CrowdStrike Falcon® Complete. The company cements its leadership position by constantly adding new features to help customers deal with the evolving threat landscape. It has pulled ahead of the competition with its responsiveness to changing requirements, strategic expansion plans, and in-house best practices. Customers view CrowdStrike as a trusted MDR company with the versatility and robustness to safeguard their IT infrastructure from end to end. With its strong overall performance, CrowdStrike earns Frost & Sullivan's 2022 Asia-Pacific Company of the Year Award in the managed detection and response industry.
Download the report now to learn about how Falcon Complete can help organizations protect themselves from the ever-evolving threat landscape.
Discover More at our

Resource Center
For technical information on installation, policy configuration and more, please visit the CrowdStrike Tech Center.
Visit the Tech Center