CrowdStrike Falcon and HIPAA Compliance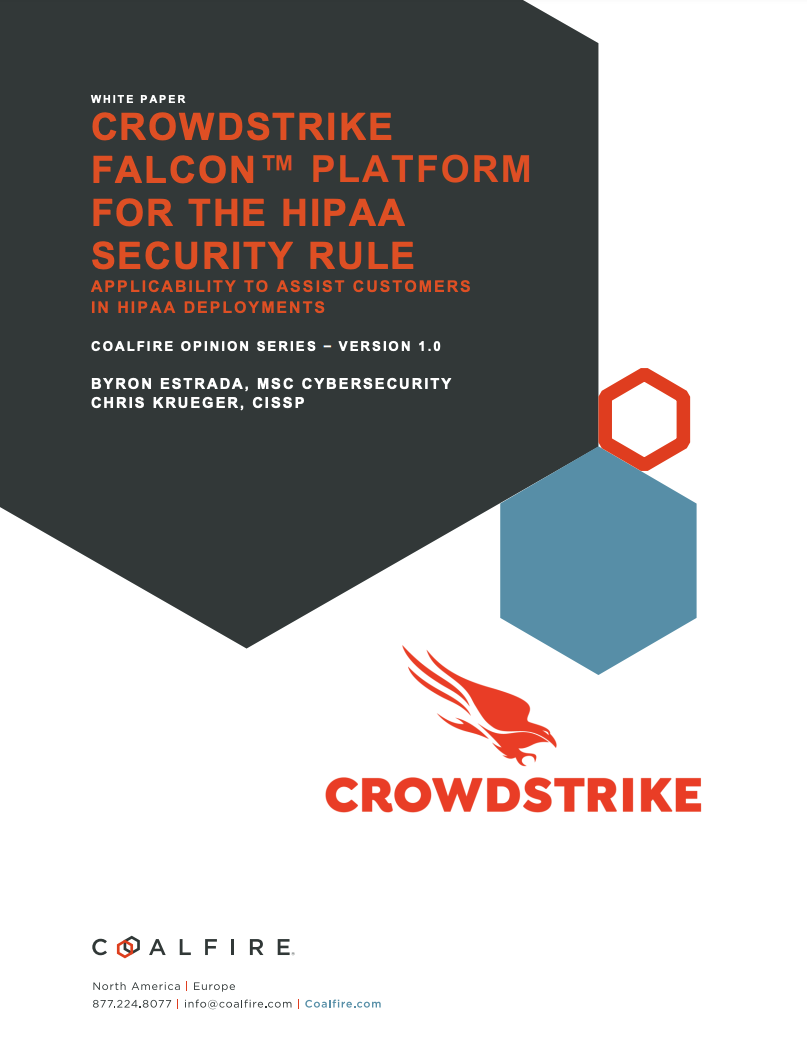 CrowdStrike Falcon platform's advanced prevention, detection and mitigation capabilities are ideal for organizations that need to protect endpoints and critical data from the latest threats. These organizations may include healthcare organizations responsible for maintaining the privacy and security of individually identifiable health information. Health Plans, Health Care Clearinghouses, Health Care Providers, and Business Associates are required to comply with privacy and security rules specified in the Health Insurance Portability and Accountability Act of 1996 (HIPAA).
This report, produced by leading HIPAA compliance assessor Coalfire, outlines how CrowdStrike Falcon can be used to address the requirements of the HIPAA Security Rule. Coalfire also gives valuable, actionable insight into the relationship between the HIPAA Security and Privacy Rules.
In summary, the report shows:
CrowdStrike Falcon has been independently validated to assist healthcare organizations achieve compliance with HIPAA

Coalfire identified that, as part of a healthcare compliance program, CrowdStrike Falcon can be effective in supporting a broad range of HIPAA Security Rule objectives
Discover More at our

Resource Center
For technical information on installation, policy configuration and more, please visit the CrowdStrike Tech Center.
Visit the Tech Center