2019 Global Security Attitude Survey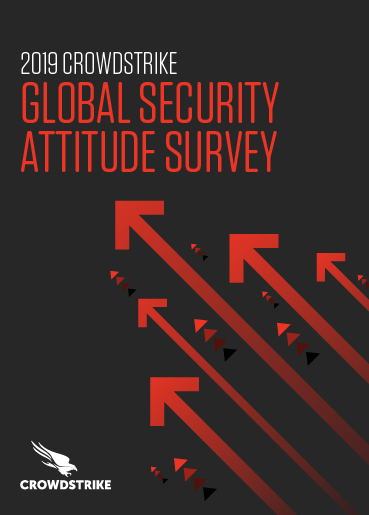 Report Reveals That Organizations Lack the Speed Needed to Ensure Cybersecurity Readiness
A new global survey commissioned by CrowdStrike reveals that an overwhelming majority of organizations lack the rapid detection and response times needed to stop an intruder from accessing their networks and data. The 2019 Global Security Attitude Survey Report is based on responses from 1,900 senior IT decision-makers and professionals from across the U.S., Canada, U.K., Mexico, Middle East, Australia, Germany, Japan, France, India and Singapore and from a wide range of industries.
The survey assesses participants' attitudes toward cybersecurity readiness by delving into the speed with which organizations are able to detect, respond to and remediate a cybersecurity incident. CrowdStrike recommends that organizations strive to adhere to the 1-10-60 rule — one minute to detect, 10 to investigate and 60 to contain and remediate. The closer organizations can get to meeting these metrics, the better prepared they are to defend against their cyber adversaries.
Read the survey report to learn:
How security teams are performing across the key "speed metrics" required to effectively detect, investigate, contain and remediate cybersecurity incidents.
How threats such as ransomware impact respondents and the percentage of organizations that have paid ransoms.
What factors keep organizations from reaching the level of cybersecurity readiness they need to face today's sophisticated adversaries.
Discover More at our

Resource Center
For technical information on installation, policy configuration and more, please visit the CrowdStrike Tech Center.
Visit the Tech Center