Total Economic Impact™ of CrowdStrike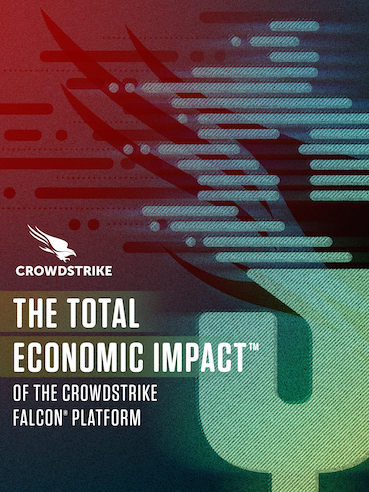 Falcon Delivers 316 % ROI with Payback in < 3 Months
Forrester Consulting was commissioned by CrowdStrike® to conduct a Total Economic Impact™ (TEI) study that examines the return on investment (ROI) organizations may realize by deploying CrowdStrike Falcon® — the leading cloud-delivered endpoint protection platform.
Based on customer interviews, independent analysis and financial modeling, Forrester determined that a composite customer could gain the following benefits by implementing the Falcon platform:
Enhanced protection: Reduced risk of data breach valued at $2.3 million as realized through continuous, real-time monitoring, detection and prevention capabilities
Reduced complexity: Savings of $2.1 million by consolidating security services into Falcon's single, lightweight, cloud-native agent
Organizational agility: 88% improvement in investigation speed due to a global support network, as well as real-time and historical visibility into all managed and unmanaged devices in the IT environment
Landscape awareness: 92% reduction in containment time and no false positives with Falcon's market-leading threat hunting service
Workforce efficiency: 90% reduction in cyber team support activity through cutting-edge AI/machine learning technology
Forrester estimates that a composite customer could generate cumulative savings of $6.7 million in these areas, representing an estimated 316% ROI with payback in less than three months.
Download the study and learn more about our 15-day free trial.
Discover More at our

Resource Center
For technical information on installation, policy configuration and more, please visit the CrowdStrike Tech Center.
Visit the Tech Center