Defense-in-Depth with CrowdStrike and Okta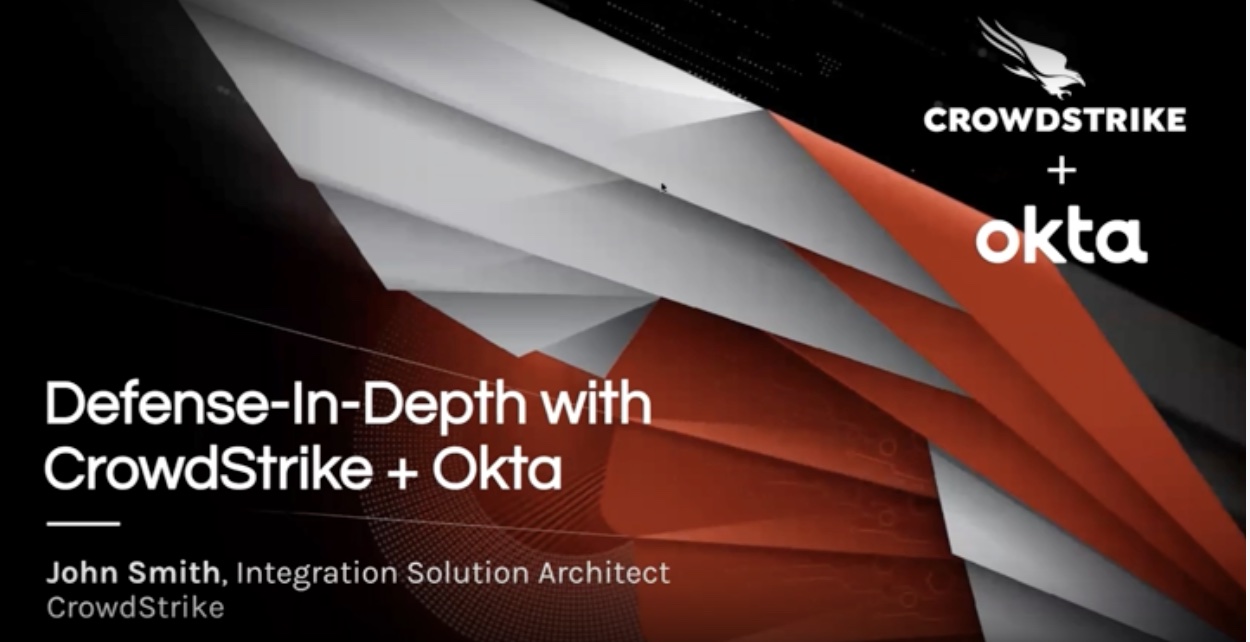 The core of a Zero Trust architecture is understanding who the user is and what device they are using.
Together, CrowdStrike and Okta combine powerful insights into user and device context into a single view that eliminates security blindspots. Armed with this view, teams can easily manage enterprise access policies that protect all corporate resources, in the cloud or on-premises, and sync data to reporting and monitoring tools for further analysis and correlation when required.
With a single view into user and device security, teams can deliver a great end user experience by authorizing fast, context-aware access to enterprise resources without compromising on security or compliance mandates.
Watch this on-demand session with John Smith, Integration Solutions Architect with CrowdStrike, to learn more.
Discover More at our

Resource Center
For technical information on installation, policy configuration and more, please visit the CrowdStrike Tech Center.
Visit the Tech Center