Proactive Threat Hunting in Red Hat Environments With CrowdStrike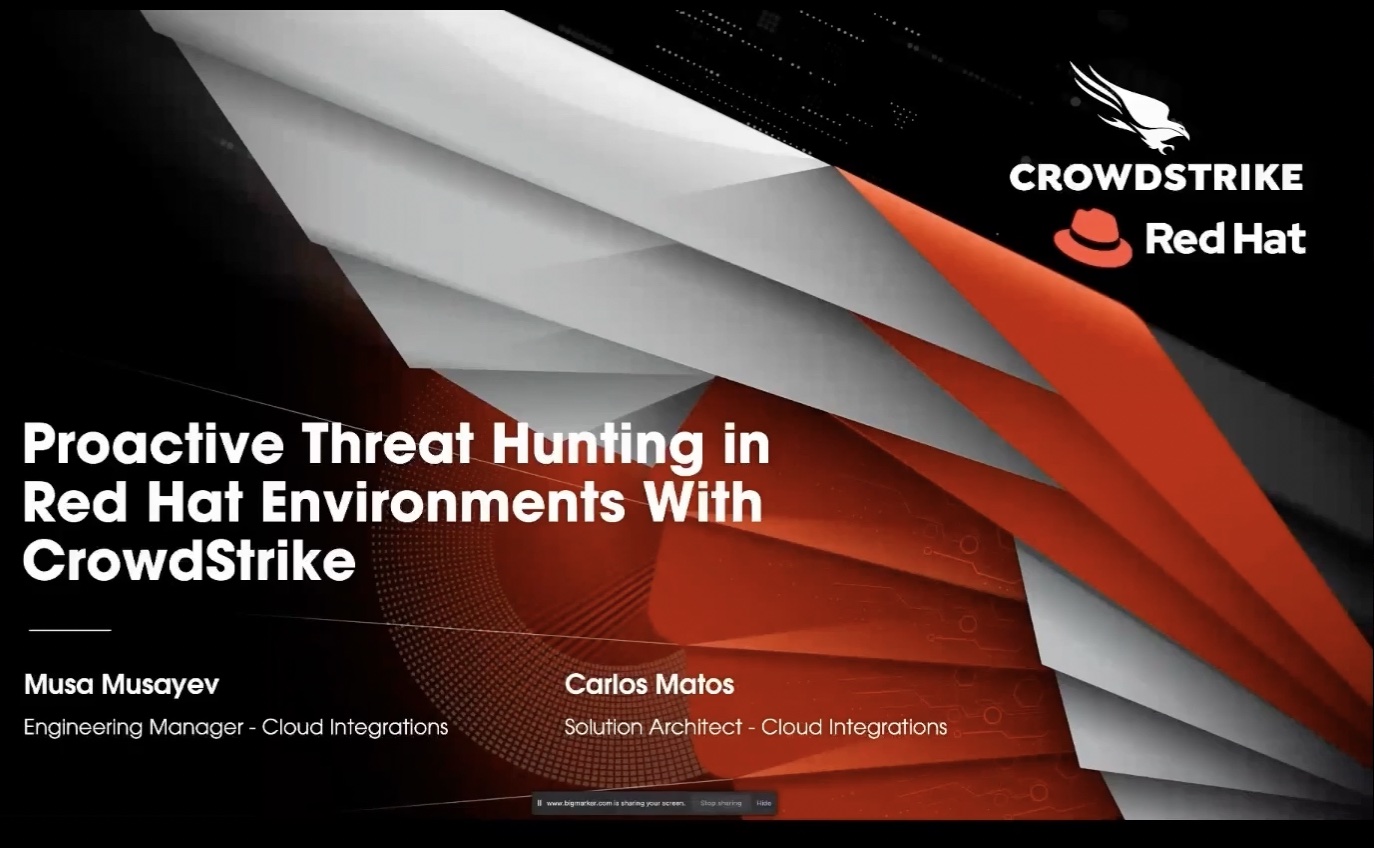 CrowdStrike's Global Threat Report identified significant nation-state-based targeted attacks and operations focused on cloud environments. These attacks have been observed from mature adversaries in China, Iran, Democratic People's Republic of Korea (DPRK), Russia, eCrime groups and others. Based on these observations, this webinar from CrowdStrike steps through modern Linux Malware attacks in Red Hat environments with the CrowdStrike Falcon® platform.
You'll hear directly from CrowdStrike Solution Architects as they walk through a series of demos including using CrowdStrike's newly certified Ansible Collection to deploy and configure the Falcon sensor on Red Hat Enterprise Linux (RHEL) hosts. The discussion will include the latest threat intelligence relating to Indicators of Compromise (IOCs) and Indicators of Attack (IOAs) and how to hunt for malicious activity in Red Hat environments.
CrowdStrike's Solution Architects will demonstrate:
How to use Red Hat Ansible to automate the deployment of CrowdStrike's Falcon Sensor using CrowdStrike's certified Ansible Collection on Red Hat Enterprise Linux (RHEL) hosts.
Once RHEL hosts are deployed with CrowdStrike's Falcon Sensor, we will execute live exploits using modern Malware attacks to demonstrate proactive threat hunting processes for RHEL-based endpoints.
Discover More at our

Resource Center
For technical information on installation, policy configuration and more, please visit the CrowdStrike Tech Center.
Visit the Tech Center