Beyond PII & IP Theft: New Proactive Strategies for Stopping Damaging Breaches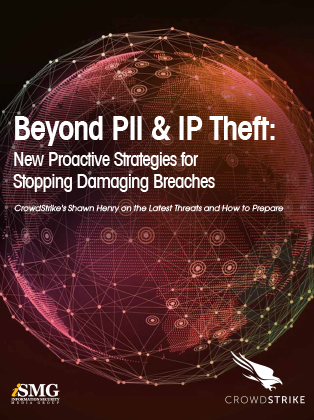 CrowdStrike's Shawn Henry on New Proactive Strategies for Stopping Damaging Breaches
The big-name breaches have made us all sensitive to the loss of personal and company data. But are we overlooking even more damaging risks? Shawn Henry, CrowdStrike President of Services and former executive assistant director at the FBI, offers insight on how we need to evolve our core defenses.
In an interview about the ever-evolving threat landscape, Henry discusses a range of topics from attackers aiming to cause physical network destruction to incident response best practices.
Download this interview transcript to learn:
The operational risks from physical network attacks and ransomware
How core defense models must change
Essential elements of a next-generation endpoint protection strategy
Discover More at our

Resource Center
For technical information on installation, policy configuration and more, please visit the CrowdStrike Tech Center.
Visit the Tech Center