Defending the Enterprise with Conditional Access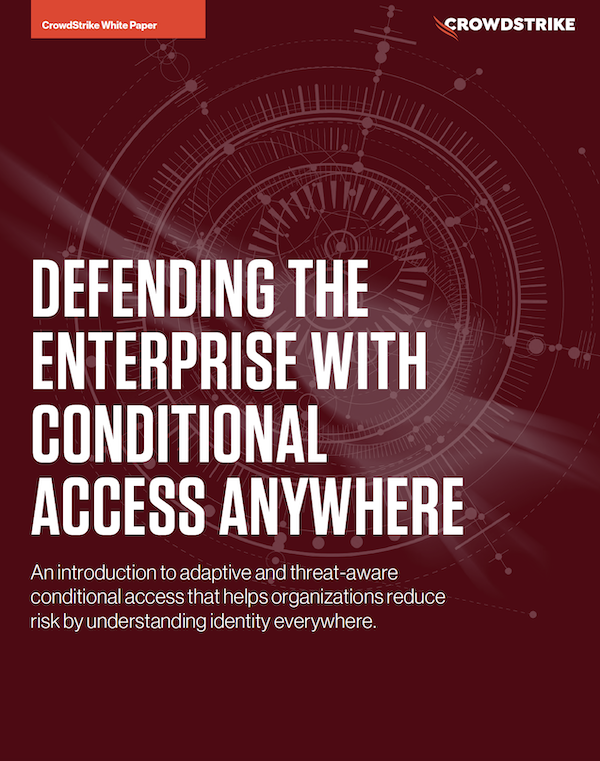 Today, identity and access products lack insight into threats, while security tools tend to generate inconclusive alerts that require manual investigation. Similarly, enforcement methods remain limited to simple Allow or Deny responses that lack an understanding of behavior and the constantly changing contexts of risk. Teams often lack visibility and control over behaviors in the cloud or rely on separate and siloed solutions that lack context.
This whitepaper offers an introduction to adaptive and threat-aware Conditional Access that helps organizations reduce risk by understanding identity everywhere. Download this whitepaper and dive deeper into these areas:
Key Concepts of the Falcon Zero Trust solution
Identity and Risk Insights
Threat Detection and Analytics
Conditional Access Anywhere
Flexible Deployment and Journey
Discover More at our

Resource Center
For technical information on installation, policy configuration and more, please visit the CrowdStrike Tech Center.
Visit the Tech Center