Accelerating the Journey Toward Zero Trust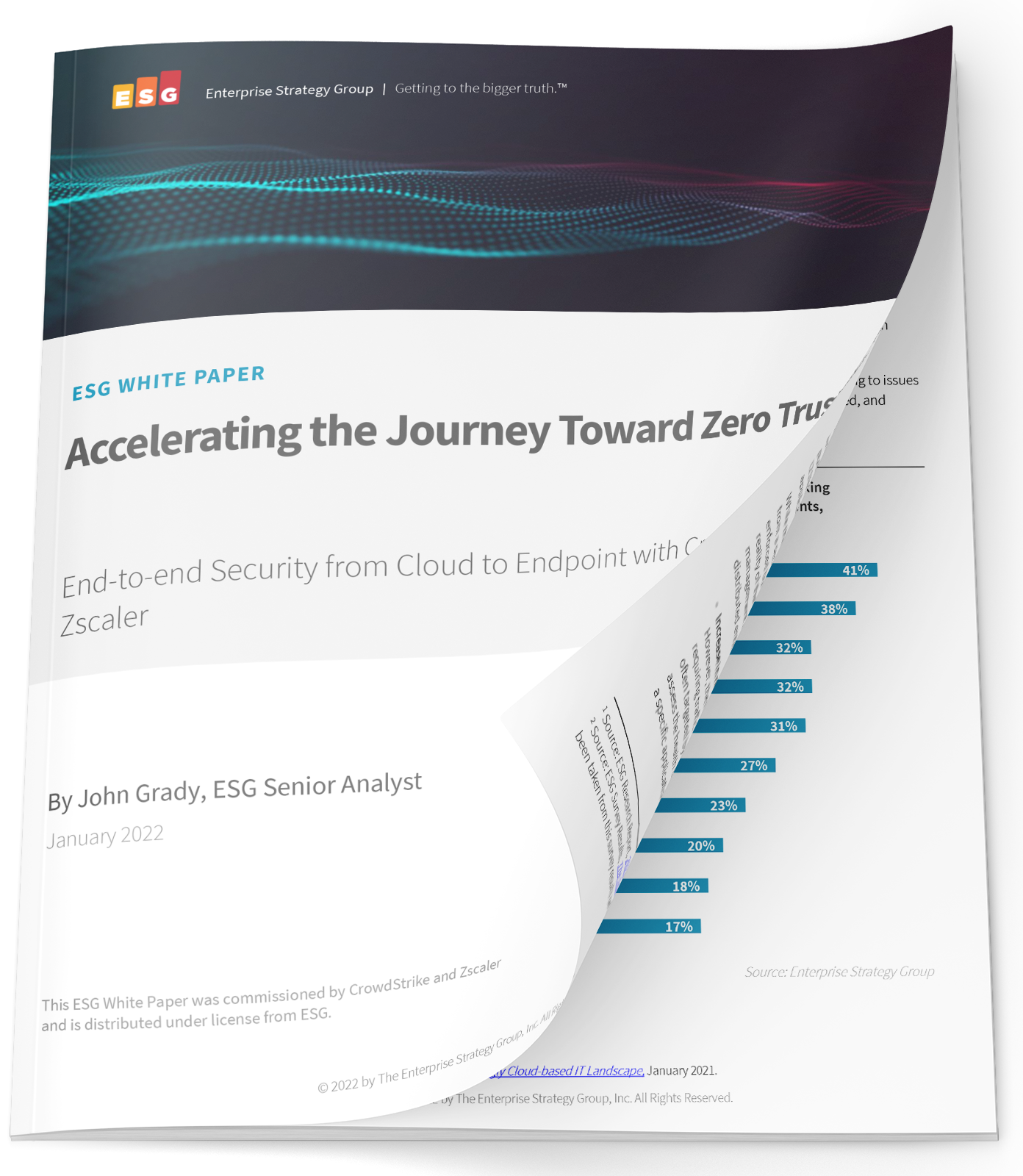 End-to-end Security from Cloud to Endpoint with CrowdStrike and Zscaler
According to a recent ESG survey, 59% of organizations say cybersecurity management and operations are more difficult than they were just two years ago. Some insights for these challenges include:
Increase in remote/hybrid work and external users

Ever-evolving threat landscape including ransomware

Increased cloud adoption

Responding quickly and effectively to possible threats
Zero Trust has seen increasing interest and awareness over the last few years, due in large part to its ability to address the above challenges. But because Zero Trust has become ubiquitous across the industry, organizations are still confused about what it is, what tools best support it, and where to begin with a Zero Trust initiative. 
Download this report, "Accelerating the Journey Toward Zero Trust " to learn:
The challenges to achieving successful Zero Trust implementation 

How CrowdStrike and Zscaler have collaborated to deliver endpoint-to- application Zero Trust protection 

How a Zero Trust can remove complexity, improve security, and reduce time to detection and remediation.
Discover More at our

Resource Center
For technical information on installation, policy configuration and more, please visit the CrowdStrike Tech Center.
Visit the Tech Center