NCSC 14 Cloud Security Principles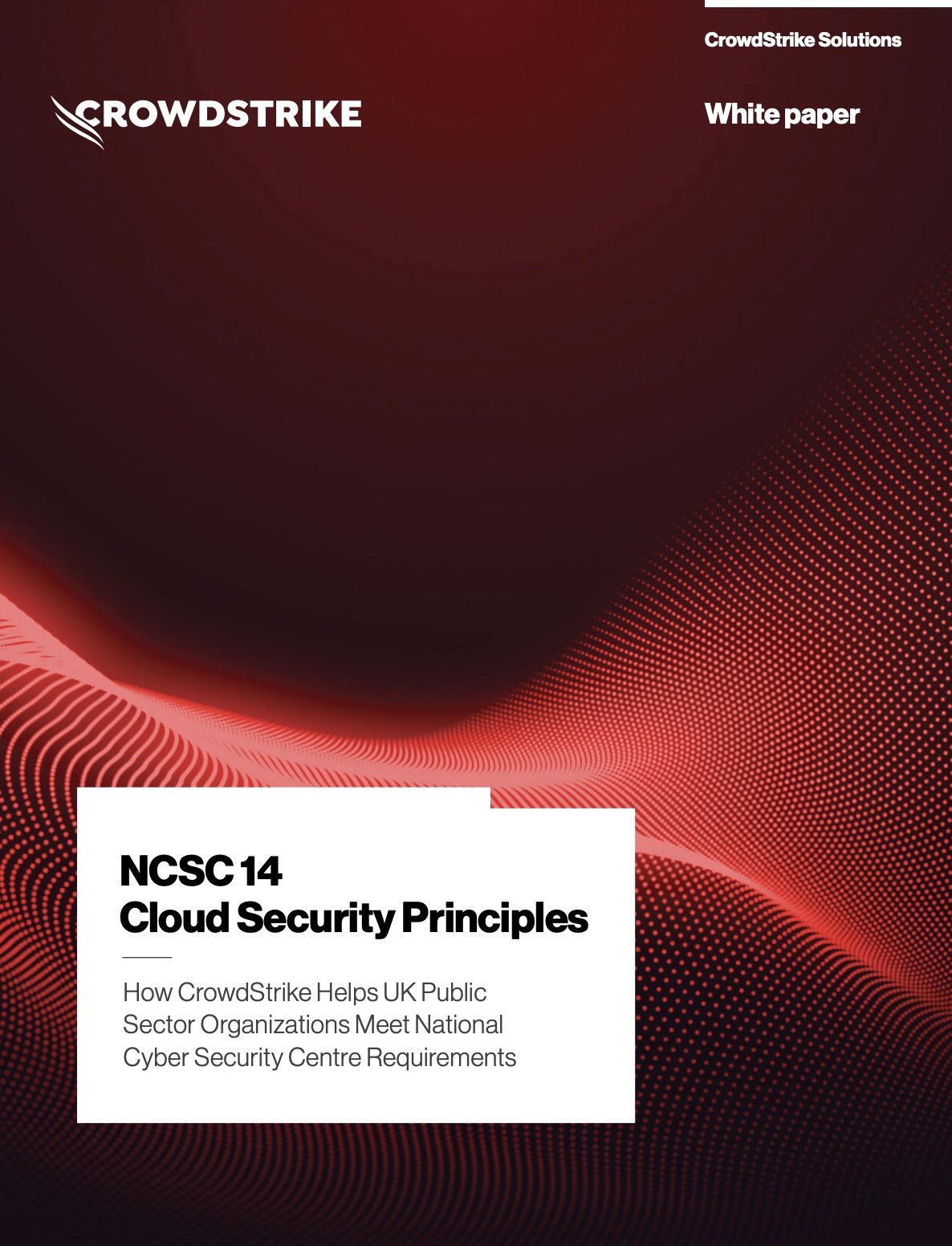 How CrowdStrike Helps UK Public Sector Organizations Meet National Cyber Security Centre Requirements
Delve into how CrowdStrike's suite of cybersecurity solutions and its commitment to compliance and privacy help UK public sector organizations address some of the key threats organizations face in cloud computing. This white paper demonstrates how CrowdStrike — a market leader in endpoint, identity, cloud and extended detection and response (XDR) security — aligns with the NCSC 14 Cloud Security Principles, providing UK public sector organizations with the the security, privacy and reliability they need to meet cloud requirements.
Learn how CrowdStrike's expertise, technology and experience make it the ideal partner to help organizations secure their cloud environments and conform with the NCSC principles.
Discover More at our

Resource Center
For technical information on installation, policy configuration and more, please visit the CrowdStrike Tech Center.
Visit the Tech Center