State of the Endpoint 2017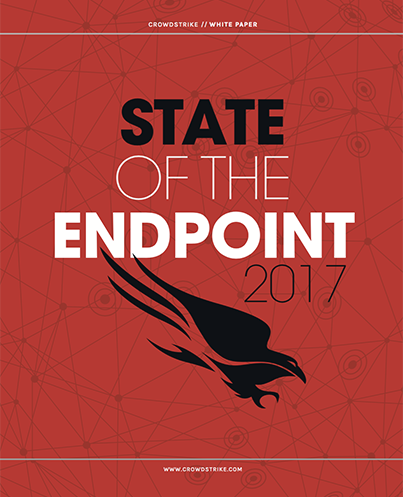 The Trends, Cautions and Outlook from a Survey of Today's Endpoint Security Market
Over the years, confusion and frustration have built up around the nature and size of the endpoint security problem. Organizations continue to rely on the same solutions they've been using for 10 or 20 years, yet they still find themselves dealing with malicious code that has slipped through their endpoint security measures. Endpoint security hasn't changed much until now, even though cybercriminals have become increasingly sophisticated.
A new report from CrowdStrike®, " State of the Endpoint 2017," is based on a comprehensive survey of IT security professionals conducted by the Enterprise Strategy Group (ESG). It delves into the current trends, cautions and outlook for endpoint protection (EPP), providing insights into the questions that most challenge you and your peers. Participants in the survey come from a wide range of midsize to large enterprise organizations, representing almost every industry. Read this report to gain insight that can help inform your EPP strategy going forward including:
The technological innovations that are driving a transformation in the EPP market — which ones are gaining ground?
What are the differences between legacy and next-gen solutions?
Does a cloud-native solution provider greater benefits than a legacy product?
How are organizations executing best practices for endpoint security and where are they falling short?
And more…
Discover More at our

Resource Center
For technical information on installation, policy configuration and more, please visit the CrowdStrike Tech Center.
Visit the Tech Center