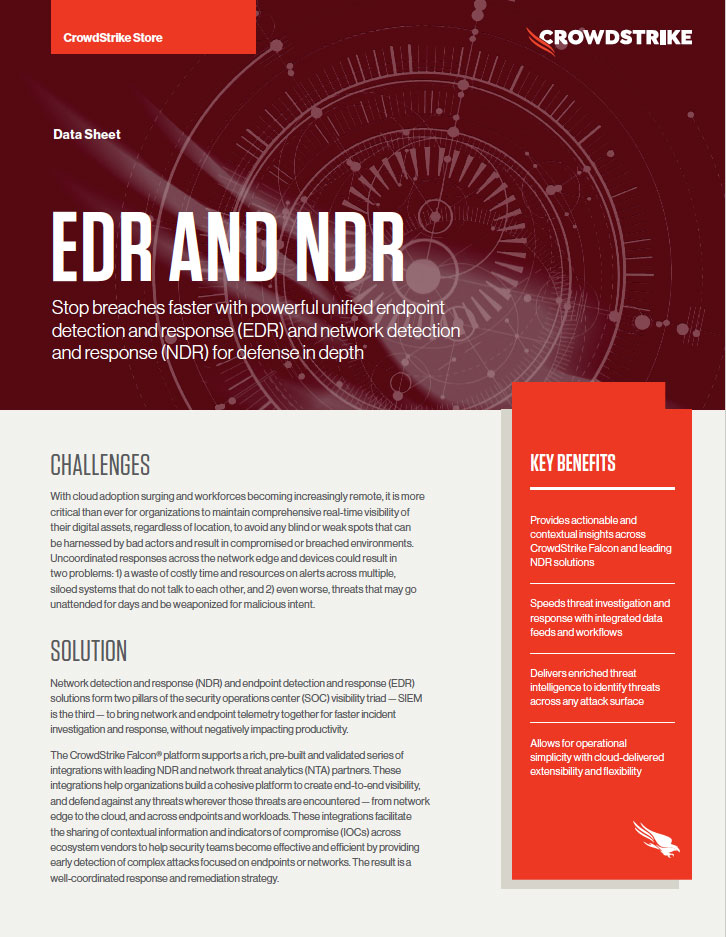 Better Together with CrowdStrike and NDR Technology Partners
As cyberattacks escalate in speed and sophistication, defenders need tools that help them stay ahead. Seamless security integrations between NDR and the Falcon platform ensure the right data is available at the right time to the right people, and by automating security tasks that once took manual intervention, security teams maximize their productivity and efficiency. Check out the data sheet that talks about the integrations, key benefits and business value for customers.
Discover More at our

Resource Center
For technical information on installation, policy configuration and more, please visit the CrowdStrike Tech Center.
Visit the Tech Center