5 Easy Steps for School Cybersecurity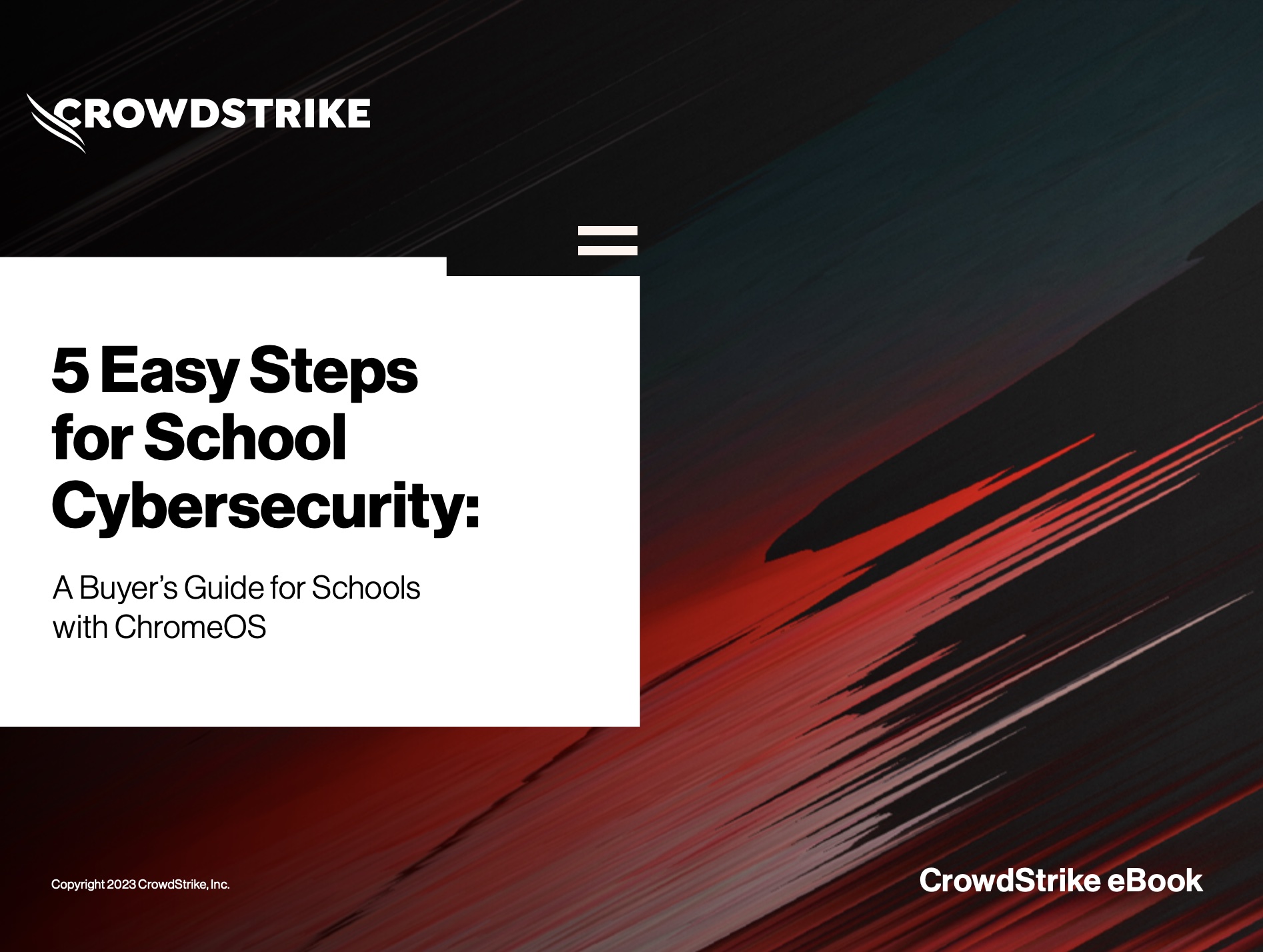 A Buyer's Guide for Schools with ChromeOS
In recent years, ChromeOS device usage across school systems in the United States has seen rapid adoption for student use. The popularity of ChromeOS devices like Chromebooks can be attributed to the advantages it offers schools: built-in security, simple management, premium performance and cost benefits.
ChromeOS devices are designed to be secure by default, but they are often part of a much broader mixed endpoint environment that also includes Windows, macOS and Linux distributions. There are five crucial security components security teams must consider for securing educational environments to allow them to have visibility, threat detection and response capabilities to stop adversaries.
Download this eBook to learn about CrowdStrike's expanded partnership with Google as we introduce the first natively integrated endpoint detection and response (EDR)/extended detection and response (XDR) offering. This solution provides the visibility, threat detection and response capabilities needed across ChromeOS, Linux, macOS and Windows devices so security teams can effectively protect school environments. The solution delivers these benefits:
Security
Ease of use
Ease of management
Download this eBook to learn why CrowdStrike's approach to ChromeOS security is a fundamentally better approach for schools.
Discover More at our

Resource Center
For technical information on installation, policy configuration and more, please visit the CrowdStrike Tech Center.
Visit the Tech Center