Accelerate Your Cyber Insurance Initiatives with Falcon Identity Protection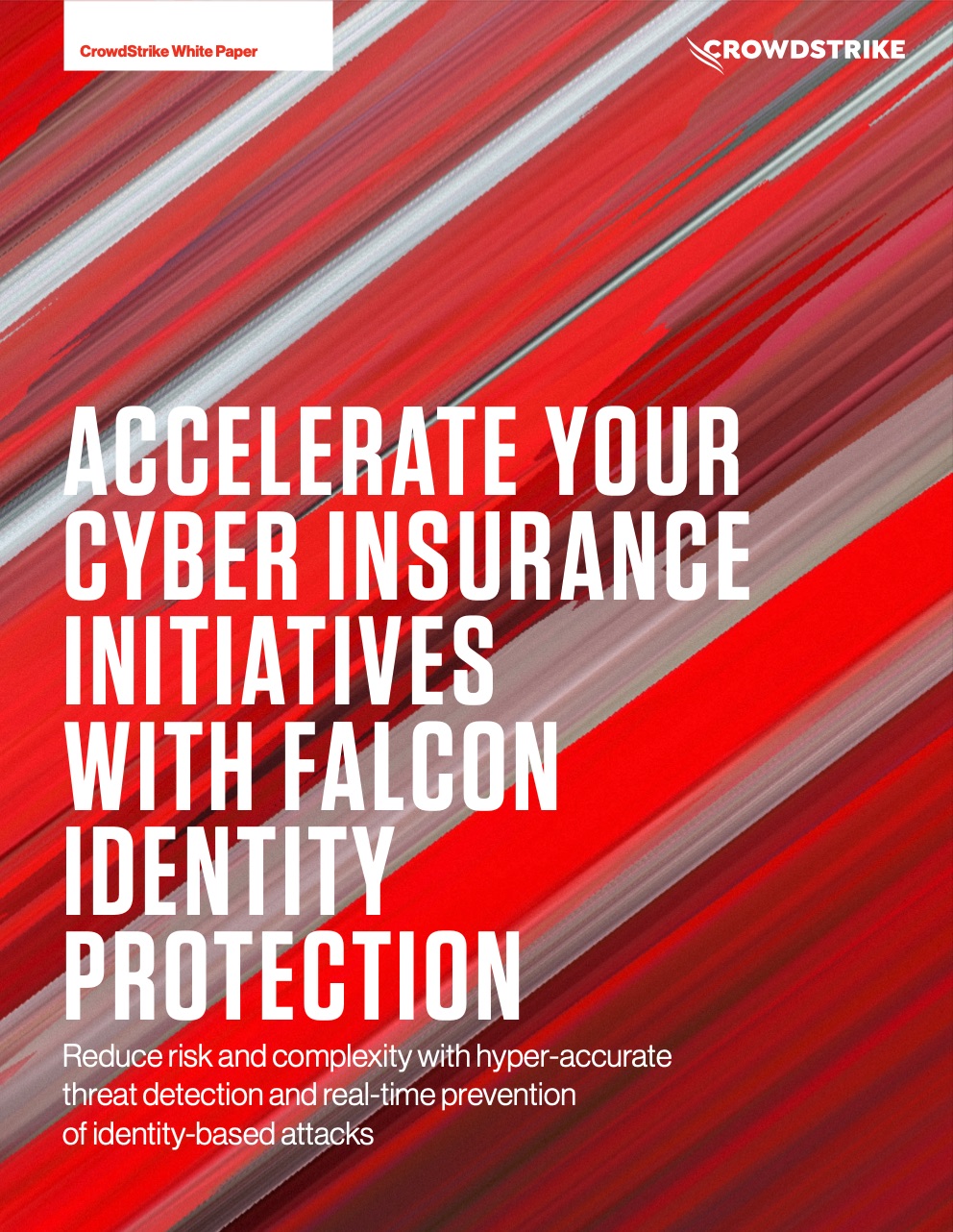 Reduce risk and complexity with hyper-accurate threat detection and real-time prevention of identity-based attacks
According to the 2022 CrowdStrike Global Threat Report, ransomware-related data leaks increased by 82% from 2020 to 2021. And, According to the 2021 CrowdStrike Global Security Attitude Survey, 66% of organizations suffered at least one ransomware attack in 2021. With evolving adversarial tactics and techniques behind modern attacks, it's no surprise that ransomware is one of the key drivers for cyber insurance.
Read this white paper to:
Understand why you need a robust identity protection strategy to stop ransomware breaches, and improve your cyber insurability.
Understand the caveats of privileged access management, and why you should think beyond just managing privileged accounts to enabling visibility and access control for all accounts, including regular human and service accounts.
Strengthen your identity protection strategy to stop ransomware attack progression in real time.
Discover More at our

Resource Center
For technical information on installation, policy configuration and more, please visit the CrowdStrike Tech Center.
Visit the Tech Center