Data loss prevention (DLP) is part of a company's overall security strategy that focuses on detecting and preventing the loss, leakage or misuse of data through breaches, ex-filtration transmissions and unauthorized use.
A comprehensive DLP solution provides the information security team with complete visibility into all data on the network, including:
Data in use: Securing data being used by an application or endpoint through user authentication and access control
Data in motion: Ensuring the safe transmission of sensitive, confidential or proprietary data while it moves across the network through encryption and/or other e-mail and messaging security measures
Data at rest: Protecting data that is being stored on any network location, including the cloud, through access restrictions and user authentication
DLP is also a way for companies to classify business critical information and ensure the company's data policies comply with relevant regulations, such as HIPAA, GDPR and PCI-DSS. A properly designed and configured DLP solution streamlines reporting to meet these compliance and auditing requirements.
Finally, some DLP solutions can also provide alerts, enable encryption and isolate data when a breach or other security incident is detected. In doing so, the DLP solution can expedite incident response by identifying areas of weakness and anomalous activity during routine networking monitoring.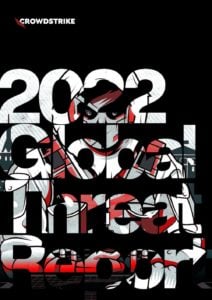 2022 CrowdStrike Global Threat Report
Download the 2022 Global Threat Report to find out how security teams can better protect the people, processes, and technologies of a modern enterprise in an increasingly ominous threat landscape.
Download Now
3 Types: Network vs. Endpoint vs. Cloud
There are three types of DLP:
Network DLP: monitors and protects all data in use, in motion or at rest on the company's network, including the cloud
Endpoint DLP: monitors all endpoints, including servers, computers, laptops, mobile phones and any other device on which data is used, moved or saved
Cloud DLP: a subset of Network DLP that is specifically designed to protect those organizations that leverage cloud repositories for data storage
Network DLP
Tracks and analyzes the organization's network activity and traffic, across a traditional network and the cloud; this includes monitoring e-mail, messaging and file transfers, to detect when business critical data is being sent in violation of the organization's information security policies
Establishes a database that records when sensitive or confidential data is accessed, who accesses it, and, if applicable, where the data moves on the network
Provides the infosec team with complete visibility into all data on the network, including data that is in use, in motion or at rest
Endpoint DLP
Monitors all network endpoints, including servers, cloud repositories, computers, laptops, mobile phones and any other device on which data is used, moved or saved in order to prevent data leakage, loss or misuse
Assists in the classification of regulatory, confidential, proprietary or business-critical data in order to streamline reporting and compliance requirements
Tracks data stored on endpoints both on and off the network
Cloud DLP
Scans and audits data in the cloud to automatically detect and encrypt sensitive information before it is admitted to and stored in the cloud
Maintains a list of authorized cloud applications and users that can access sensitive data
Alerts the infosec team to policy violations or anomalous activity
Maintains a log of when confidential, cloud-based data is accessed and the user's identify
Establishes end-to-end visibility for all data in the cloud
DLP Use Cases
As companies move to a more remote and dispersed workforce and rely more heavily on cloud-based infrastructure, protecting sensitive data has become more challenging.
A DLP solution protects sensitive data by helping the company:
Improve adherence to existing security policies by quickly identifying network anomalies and inappropriate user activity
Meet complex and evolving compliance standards by classifying and storing sensitive, confidential, proprietary or other business-critical data in a flexible and adaptable way
Improve data visibility across the entire network and all endpoints through a 360-degree view of the enterprise
Reduce financial risk associated with data loss or leaks, especially as it relates to ransomware attacks
Decrease the chance of reputational harm by preventing data breaches and/or quickly identifying security incidents so as to minimize the impact of such an event
The growing sophistication of hackers and digital adversaries place greater emphasis on the organization's prevention capabilities.
How DLP Tools Work
A DLP solution makes use of a combination of standard cybersecurity measures, such as firewalls, endpoint protection tools, monitoring services and antivirus software, and advanced solutions, such as artificial intelligence (AI), machine learning (ML) and automation, to prevent data breaches, detect anomalous activity and contextualize activity for the infosec team.
DLP technologies typically support one or more of the following cybersecurity activities:

Prevention: Establish a real-time review of data streams and immediately restrict suspicious activity or unauthorized users

Detection: Quickly identify anomalous activity through improved data visibility and enhanced data monitoring measures

Response: Streamline incident response activities by tracking and reporting data access and movement across the enterprise

Analysis: Contextualize high-risk activity or behavior for security teams to strengthen prevention measures or inform remediation activities
DLP Policy Rollout Best Practices
Given the complexity of the threat landscape and the sprawling nature of most corporate networks, the first step in implementing a DLP policy is often to identify a trusted and capable cybersecurity partner. A dedicated team of knowledgeable security professionals will be critical to helping the business at every stage of the program, from strategy and design to implementation and operation.
Below are the best practices to help companies maximize their DLP investment and ensure the solution aligns to the company's existing security strategy and measures:
1. Determine the primary objective for the DLP
For many organizations, a DLP solution is adopted so that the company can meet complex and evolving compliance standards, such as HIPAA or GDPR. While this is one important functionality of DLP, a comprehensive solution provides many other uses to the organization, including data protection, incident prevention, improved visibility and expedited incident response capabilities.
In working with a knowledgeable cybersecurity partner, it is possible for the organization to customize the DLP to focus on each business's priorities. Further, the solution design, configuration and implementation will depend on the tool's primary use.
2. Ensure the DLP aligns to the organization's broader security architecture and strategy
In designing and implementing a DLP solution, it is important for the organization to consider existing security measures, such as firewalls or monitoring systems that could be leveraged as part of this new capability. The organization should also ensure that the DLP solution is fully integrated within the company's cybersecurity architecture.
3. Develop implementation plans for any new tools within the DLP solution
These plans should involve both IT and information security teams to ensure that stakeholders are aware of the tool's purpose and intended use. This planning process should also identify the tool's operational impact on the business and the degree to which that can be tolerated.
4. Create a regular cadence of security review for the DLP solution
New features, capabilities and functions are often added to solutions regularly. Your teams should evaluate, test and implement rollout plans as new capabilities reach the market. "Setting and forgetting" is a recipe for failure as the threats, tactics and techniques change faster than most tools can adapt.
5. Establish change management guidelines
A tool's agreed-upon configuration should be documented and then audited multiple times a year. Information security teams should frequently discuss configurations and new features with vendors and support teams to maximize the tool's value and validate its use in the organization's environment.
6. Test yourself
Regular audits and adversary emulation exercises should ensure that the DLP solution is working as intended.