DataSheet Evaluación de compromisos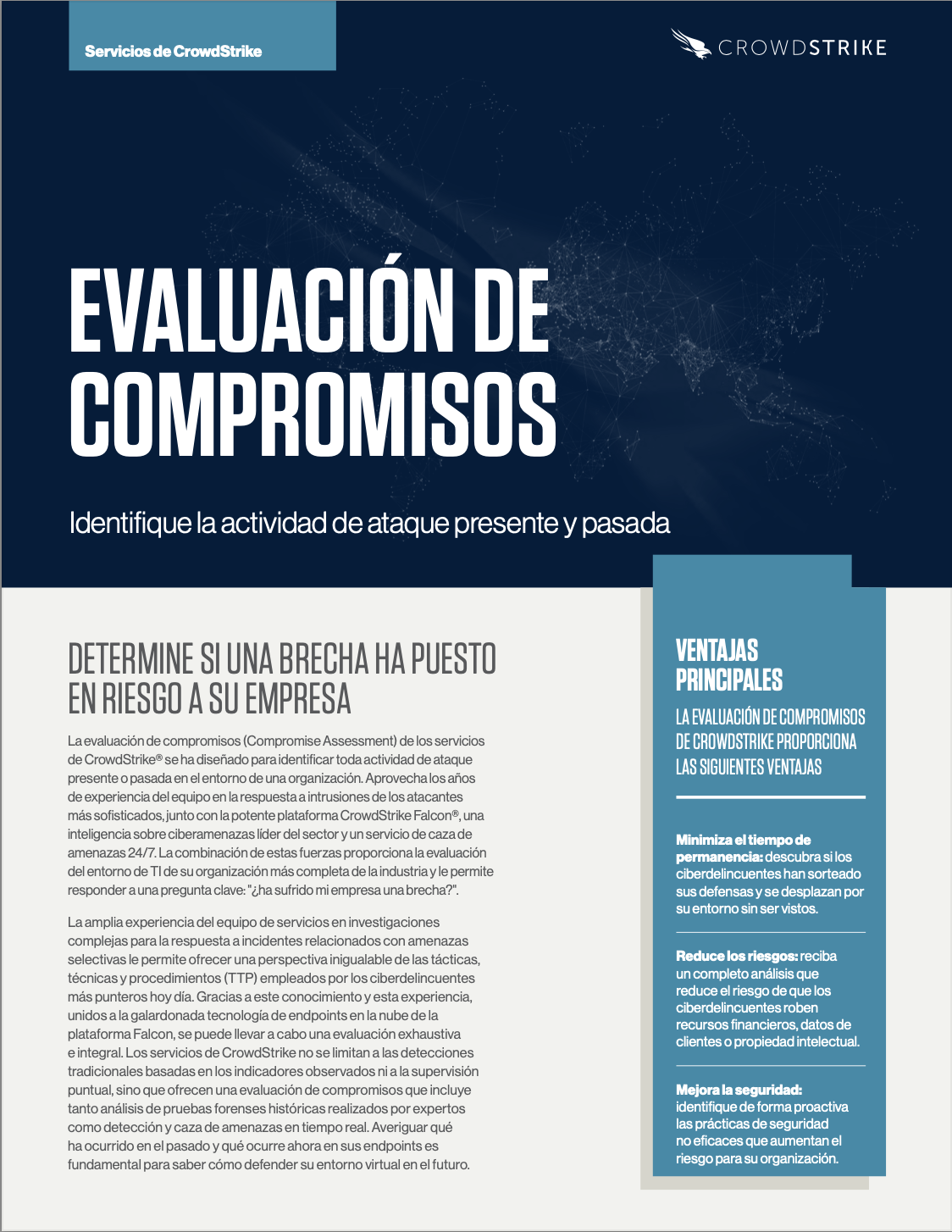 La evaluación de compromisos (Compromise Assessment) de los servicios de CrowdStrike® se ha diseñado para identificar toda actividad de ataque presente o pasada en el entorno de una organización. Aprovecha los años de experiencia del equipo en la respuesta a intrusiones de los atacantes más sofisticados, junto con la potente plataforma CrowdStrike Falcon®, una inteligencia sobre ciberamenazas líder del sector y un servicio de caza de amenazas 24/7. La combinación de estas fuerzas proporciona la evaluación del entorno de TI de su organización más completa de la industria y le permite responder a una pregunta clave: "¿ha sufrido mi empresa una brecha?".
Discover More at our

Resource Center
For technical information on installation, policy configuration and more, please visit the CrowdStrike Tech Center.
Visit the Tech Center