Regional Alliance Manager Emily Baker on the Phenomenal Diversity of Roles in Cybersecurity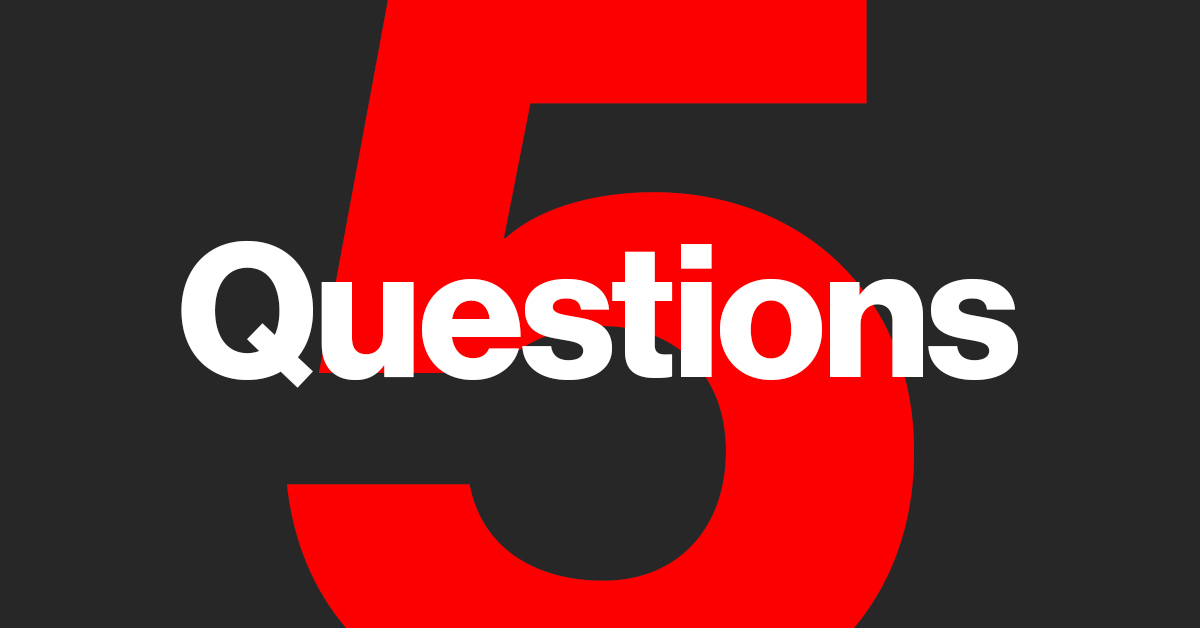 When you work for a fast-paced organization such as CrowdStrike, people tend to wear many hats. On paper, Emily Baker is the Regional Alliance Manager based out of Sydney. But day-to-day, she plays the part of sales strategist, conflict resolution specialist and even accountant. 
In this latest installment in our 5 Questions series, we sit down with Emily to talk about the range of roles at CrowdStrike and how anyone can find their niche in the cybersecurity industry.
Q. Tell me more about your role as an Alliance Manager. What does that entail?
As Regional Alliance Manager, I act as a conduit between our enterprise sales reps and our channel partners. I work with reps on both sides of the fence to help come up with a plan and strategy to pursue opportunities and help meet their respective sales goals.
Of course, none of this happens without a plan. Building business plans with partner executives is something that I really enjoy, and it's given me great exposure to what it takes to build and manage a business. 
Once the plan is in place, it's a matter of executing the elements of that plan and managing any issues that come up along the way. One thing I like about my role is that I deal with almost every area of our business: Legal, HR, Engineering, Product Management, Accounting — you name it!
Q. What are some of the challenges you deal with day-to-day?
I deal with a wide range of partners as well as many internal stakeholders, so there's a fair amount of communication, coordination and even conflict resolution that comes along with the role. Managing expectations with stakeholders can also be challenging. We expect a lot from our partners, and in turn our partners expect a lot from us. Marrying those expectations isn't always easy. 
Last but not least is the obvious challenge: being a woman in a male-dominated industry. It can be disconcerting when you're the only woman in the room or on a call. Making sure your voice is heard and your perspective understood can be difficult at times. Fortunately I work with a handful of strong women, and a core group of men who appreciate the importance of diversity in the workplace.
Q. What's one essential quality for someone who wants to work in the world of alliances and partnerships?
The number one quality is teamwork. You have to be a great communicator and work well with people. I believe the key to success is being honest, authentic and operating with integrity. This is an industry that's constantly changing, and people are challenged to learn new things and solve new problems, so adopting a growth mindset is also very important. Being willing to think creatively, learn new things and apply them quickly to your job role are essential.
Q. What's a skill you developed since coming to CrowdStrike?
Before coming to CrowdStrike, I was working for another security vendor in a similar role. I was growing and developing in that role, but not at the speed and trajectory that I've experienced since joining CrowdStrike. I have a great support system within CrowdStrike, and I feel really fortunate in that regard. I think the nature of the role has helped me learn how to deal with adversity. 
By the way, my background is not in cybersecurity or marketing or sales. I'm a nutritionist and biochemist by training. This is not where I thought I was going in terms of a career path, but the skill set that I've cultivated has definitely increased my confidence. That, in turn, has helped me progress in other areas, like problem solving. I now have the confidence to try something new or do things differently.  
Q. Biochemistry and nutrition to cybersecurity is quite the leap. What drew you to the industry, and how do you think we can attract more people with unconventional backgrounds to the field?
What I found fascinating about biochemistry and nutrition was that it's all people-related. I wanted to help people, and what I found was that whatever role I was going into — whether it was research, academia or practical client application — nothing was changing very quickly, nothing was progressing as fast as I wanted it to. I was still saying the same things to clients that I'm sure people were saying for 10, 15 years before me. There were always opportunities to learn and grow, but not at the pace I wanted. 
What really appeals to me about cybersecurity is the growth. There is so much innovation in this community and in this industry. You can't go away for a weekend without something great happening, something changing, a new product being released, whether that's internally or externally. Everything changes at such a velocity that there's no way you'd ever feel like you're on top of it all, and I love that — I love the pace.  It's the thrill of the ride, the thrill of always having something new to learn. 
As for getting more people into the industry, I think it's important to keep in mind how diverse cybersecurity is. There are so many different paths that you can go in cybersecurity. You could do something extremely technical, or you could go into sales engineering. The diversity of the roles that you can play is just phenomenal. It's possible to find your niche in this market no matter your background. 
Are you interested in finding your niche at CrowdStrike? Browse our job listings to review open positions today.

Related Content