How to Fill the Cybersecurity Skills Gap With Homegrown Talent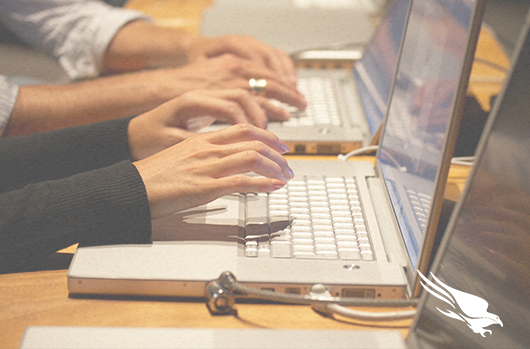 The Challenge
The increasing sophistication and frequency of adversary infiltration and exploit attacks has forced many organizations to play a continuous high-stakes version of "whack-a-mole" with their network security strategies. This situation is exacerbated by a major gap that exists between the number of open cybersecurity positions and the number of candidates qualified to fill them. Organizations that understand the challenges this skills deficit presents may not be fully aware of the benefits of filling the gap from within — but it is a strategy worth considering.
The cybersecurity talent gap is not a new phenomenon. In fact, a recent study found that 40 percent of organizations say that their security teams are understaffed, and only 34 percent have a high degree of confidence in their team's abilities to detect and respond to cyber threats. In addition, a large number of those surveyed say that the recent college graduates they've encountered are unprepared for the job challenges they will face.
The Solution
However, there is a light at the end of this tunnel. According to Bullhorn's 2019 Staffing and Recruiting Trends report, 74 percent of global recruiting firms say that reskilling workers is an effective strategy for combating this perennial skills shortage. In short, focusing your organization's time and efforts on strengthening your existing team can be an efficient and cost-effective way to shrink the skills gap while expanding the capabilities and expertise of your security staff.
Recommendations
The following recommendations suggest ways  you can establish a process for training and upgrading your team, and helping your organization close its cybersecurity skills gap.
Establish a Baseline
One of the first steps in "up-training" your existing team is to understand where their strengths and weaknesses lie. Creating a "competency" baseline can help you mitigate security risks by ensuring that everyone has the same necessary set of skills. Creating redundancies within your team's skill sets will help ensure you are prepared for an incident, because both your team and your network are only as strong as their weakest links.
An effective way of creating this baseline is to evaluate your current tools and identify a certification program that will educate your team while validating each team member's level of competency. There are many certification programs that offer a wide range of curriculum —  from basic training to advanced courses that can raise your teams' skill levels and even create a few subject-matter all-stars.
Ensure You're Getting the Right Training
An important consideration in closing your organization's skills gap is to make sure your team is able to take advantage of the security you have in place. You need to ensure that your team is sufficiently trained so they can leverage the full capabilities of the security tools you've already invested in.
Creating a team of security all-stars requires resources, so selecting a program that is both time- and cost-effective is important. It's wise to thoroughly evaluate a training program before you commit and look for course delivery and packaging options that offer flexibility, scalability and variety. Advanced adversaries often use staple methods to execute their attacks, but they are innovative and adaptable when they have to be — your training programs should be, too. These attributes can play a vital role in ensuring the success of your team's training.
How the Training Is Delivered Matters
Because everyone has different learning styles, finding a program that can suit the different needs of your team member's is critical.  Make sure you consider the following:
Remote and On-Site Courses: These courses enable your team to train remotely from a satellite location, or on-site with a live instructor.
Self-Paced: Nobody needs another deadline — an online, self-paced format allows trainees to consume material at their own pace and in accordance with their learning styles.
Interactive Instruction: Some courses are best delivered with a live instructor, allowing trainees to ask real-time questions for instant feedback or clarification. Look for courses that can be offered on-site or live via a remote meeting.
Course Length: Look for scale and range with training courses that offer everything from a 30-minute "how-to" course to 24-hour advanced skills development courses.
In-Course Labs: Exercises and evaluations based on real-world scenarios have proven invaluable when applying training material to day-to-day implementation.
Microlearning: Bite-sized learning will go a long way in helping employees make the best use of their time. Microlearning modules can be easily consumed and are often more effective than lengthy, passive lectures. Read an article on the value of microlearning.
A Range of Training Levels
The size of your organization and security team will figure prominently in how you fulfill your training needs. It is rare to find an organization where everyone has the exact same skill set, so requiring an organization to purchase a variety of training courses from basic "how-to" training to more advanced courses may be inefficient. Training programs that offer per-student packaging options can meet the needs of small and medium-sized organizations as well as large enterprises.
Ongoing Education
The contemporary employee needs constant learning and upskilling to keep up with the demands of the rapidly changing workplace. Training should not be a "one and done" scenario. Providing ongoing education reflects your organization's trust in and support of the current team, enabling them to grow and excel in their roles — all while reducing the stress and the possible bidding war associated with bringing in an all-star free agent.
CrowdStrike University
CrowdStrike® offers professional training and education services for students who want to enhance and expand their cybersecurity abilities, with courses that range from introductory to advanced levels. CrowdStrike courses will bring out the best in your team members, whether they are 24×7 security operations engineers or senior business executives. A variety of courses are available, geared toward both technical and non-technical responsibilities.
CrowdStrike University instructors teach security practitioners how to detect, prevent and stop breaches using remote and on-site training with the latest endpoint detection and response (EDR) technology tools and cyber threat intelligence.
Additional Resources