Redefining the "We" in "We Stop Breaches"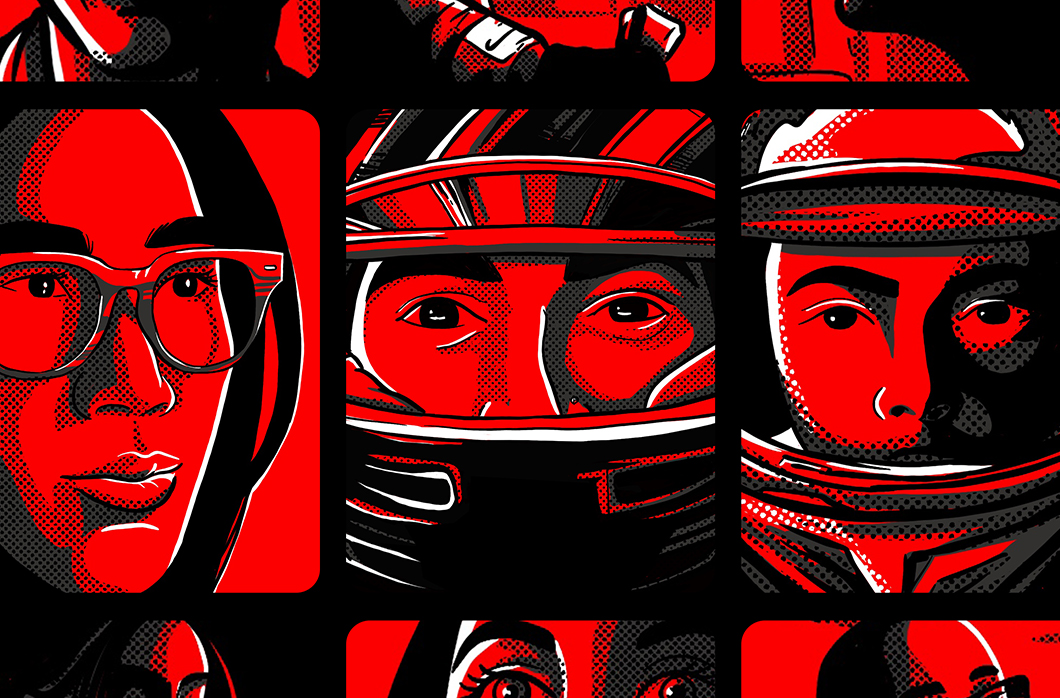 We Stop Breaches. Each word in that statement is deliberate — and important.
Stopping breaches is what CrowdStrike was created to do, and as a company, we've been delivering on that mission since Day One. It led us to create an unparalleled "security cloud" infrastructure and advanced technology that redefines how threats are detected and breaches not just stopped, but often completely prevented. It's also allowed us to redefine the other word in our mission statement: "We."
Among our many innovations, CrowdStrike introduced crowdsourcing to the field of cybersecurity on a massive, global scale. It's the "crowd" in CrowdStrike, and it lets us deliver "community immunity," where any threat identified on any system belonging to any customer results in proactive protection for all customers. That's the true power of "we."
CrowdStrike is predicated on that collective power, enabling a team and a community to achieve great things. That's why I'm honored and excited to announce a new campaign featuring our customer and partner, seven-time world champion Formula One driver Lewis Hamilton and the Mercedes-AMG Petronas F1 team. In the video, Lewis articulates — and with his team, embodies — our belief in the power of the crowd and  the concept that "together, we make history."
In 2020, the world saw more cyberattacks than ever, and we're likely to break that unfortunate record in 2021: more ransomware attacks, more supply chain attacks, and more never-before-seen attacks. But no matter what the world faces, CrowdStrike stands firm in our commitment to keeping you safe from cyber threats. We're confident in our ability to defend you because we know that we aren't in this fight alone. 
Our "we" includes every customer, every employee, every partner and every individual — in any walk of life, anywhere on this planet, even in space — who is doing their part to help secure our collective future. 
"We" means everyone, from the CISO protecting invaluable IP to the young coder opening her laptop ready to create her own.
"We" means every industry partner and provider that enhances our platform with their unique services and solutions, giving customers access to unmatched capabilities that go beyond security to transform and empower their organizations.
"We" means every cybersecurity pioneer and torchbearer who came before us, whose past innovations enabled us to deliver a true security cloud — and everyone who will follow our path into a more seamless and secure future.
The stronger and smarter "we" get, the weaker our adversaries become. "We" now includes our recent acquisition of Humio, empowering us to redefine next-generation XDR, logging and observability, to solve more of your security and non-security problems than ever before. "We" also includes our acquisition of Preempt Security last fall, enabling us to offer true end-to-end Zero Trust security.
Together, we are making the CrowdStrike Falcon® platform the world's best security solution. Trillions of weekly events, millions of endpoints, unprecedented amounts of data — with each, our technology learns how to defend better. Hunt smarter. Respond faster.
That's why and how we'll win. Together.
That commitment — not to only winning, but winning together — is one of many attributes we share with Lewis Hamilton and the world's greatest F1 team. We are thrilled to be their official cybersecurity provider and partner, helping them break barriers and records, on and off the track. That's why I'm so proud to introduce our new commercial featuring Lewis. 
We have the tools. We have the skills. We have each other.  And together, we are just getting started.
Additional Resources

Related Content