CrowdStrike University FHT 302: Course Syllabus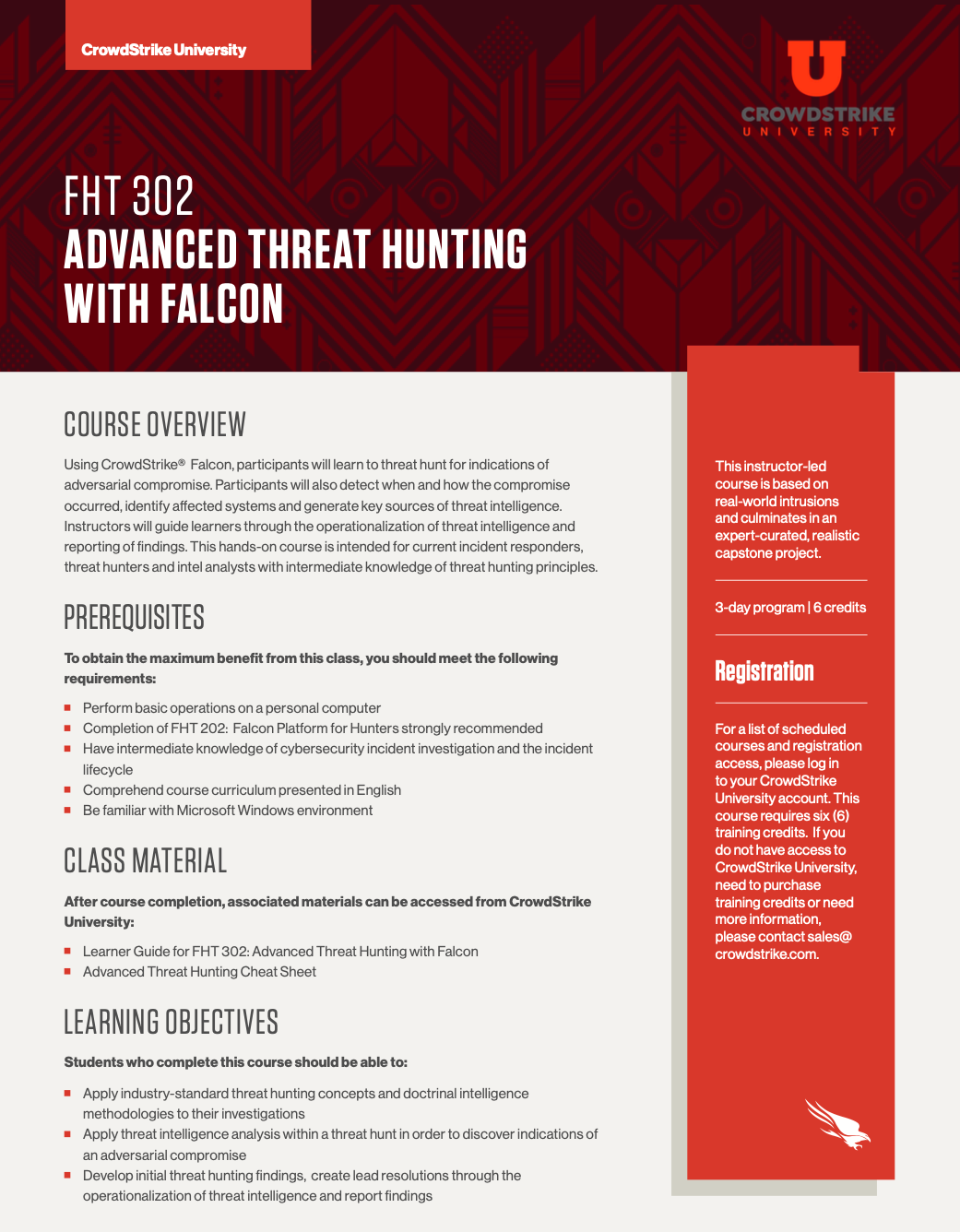 Using CrowdStrike Falcon, participants will learn to threat hunt for indications of adversarial compromise. In addition, participants will detect when and how the compromise occurred, identify affected systems and generate key sources of threat intelligence. Instructors will guide learners through the operationalization of threat intelligence and reporting of findings.
Discover More at our

Resource Center
For technical information on installation, policy configuration and more, please visit the CrowdStrike Tech Center.
Visit the Tech Center