University Recruiter Julie Slater on how to make entry-level hiring more equitable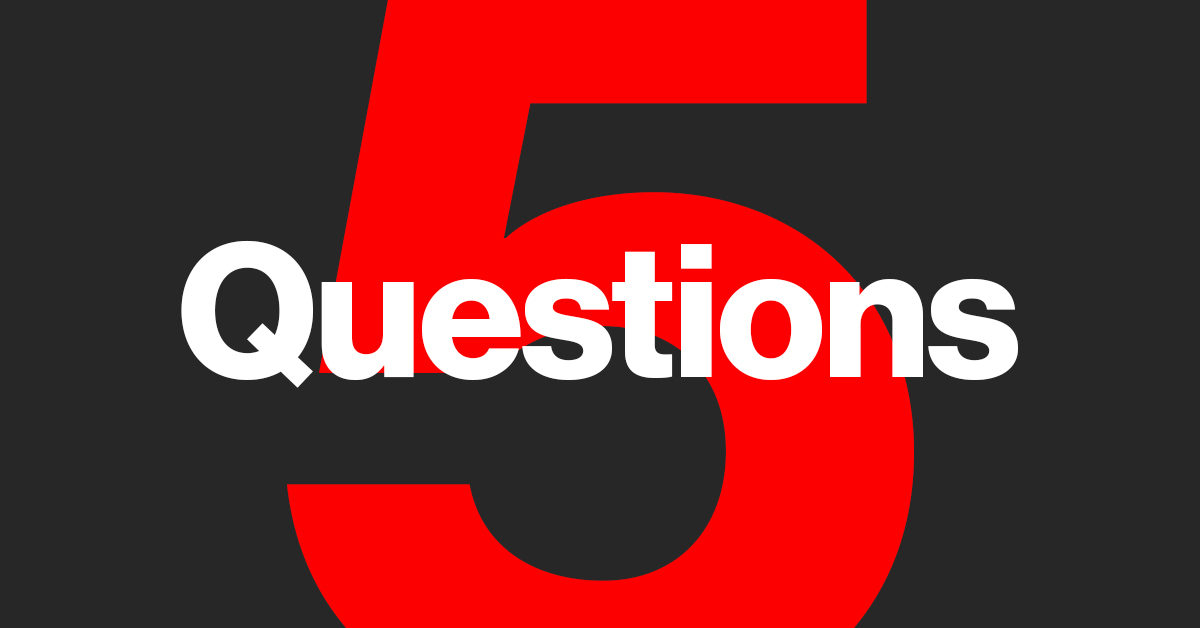 Most university recruiters would describe their jobs as rewarding or exciting — perhaps even fun. But a word that doesn't often make the list is "fair," since efforts tend to focus on the same top-tier schools year after year.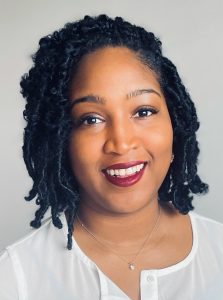 As a University Recruiter with CrowdStrike, Julie Slater is on a mission to make the hiring process more equitable by expanding recruiting efforts to more colleges and universities, especially Historically Black Colleges and Universities (HBCUs). In our latest installment of 5 Questions, Julie sits down to talk about her role at CrowdStrike, the importance of diversity in recruiting and her advice to entry-level job seekers. 
Q: What was your experience like when YOU were a new hire at CrowdStrike? 
From a personal perspective, I joined CrowdStrike because it was different. I never worked within the tech industry or cybersecurity, specifically. I wanted to do something fresh. 
From a professional perspective, I joined to help strengthen the existing relationships that CrowdStrike has with east coast schools and create new ones, too. One area of importance for the company is around diversity and inclusion, which is an important issue for me personally, as well. So that's part of what drew me to the position—being able to play a role in reaching out to HBCUs and share information with students about the opportunities in the industry and at our company. 
What has been amazing for me is that I didn't feel intimidation or nervousness that you sometimes feel when you start a new job. I think that's because everyone has been so welcoming and supportive. The culture is really great. Everyone's opinion is valued. Everyone is treated well. Everyone, from interns to leadership, is seen as part of the team.
 As a university recruiter, the cultural aspect is really important to me because I am trying to interest people in joining the organization. And a big part of that is conveying that we have a positive learning environment and culture. 
Q: What do you enjoy most about your role?
I love seeing the light bulb go off with students when they realize that I'm someone who could help them try to figure out their career options. In addition to attracting talent to CrowdStrike, I help students build their confidence so that they know how to talk to potential employers and how to express themselves in a way that highlights what they have to offer. There are lots of graduates who might need that extra push. I like being that person who's been able to spark something in them—to help them say, "You know what? I could work in that field."
Q: What advice can you offer to entry-level job seekers?
Do your research beforehand. Make sure that you look up the place that you're interested in and the industry itself. See how the company is doing, what the industry outlook is. Make a list of the competition. Find out who the heavy hitters are at the organization. A lot of people accept the interview because they see a flashy website but that's really not the best way to approach it. You don't want to accept a job just because it looked cool and then find out you have no real interest in what the company does. 
Another important thing is networking. Reach out to people who might potentially have connections in the field you're interested in. Ask questions. Go to info sessions, go to events, take online courses. The more that you put yourself out there, especially in this virtual environment, the better your chances are.
Q: Can you tell us more about some of the efforts your team is using to improve diversity with respect to recruiting?
Creating a more equitable working world is something that I'm very passionate about. As a recruiter, I've always tried to generate a diverse candidate pool every time. At the university level, the only way to make sure that the pool is diverse is to go to schools that are predominantly Black or that have a diverse student population, and open those lines of communication. We want them to know what opportunities CrowdStrike has available. 
I think this is an especially important thing to do now because it's an untapped market. HBCUs, for example, don't get the same focus from recruiters as Ivy League schools, which means both the students and recruiters are missing out. Some students continue to accumulate advantages when there's so much untapped talent that we could be getting from other areas like HCBUs. Again, it's really about being equitable. We want to make sure that everybody has the same fighting chance at these opportunities.
Q: What can we as individuals do to contribute to a more equitable company, industry, society?
Lots of reading. Anything by Ta-Nehisi Coates I find amazing. I think he's a fantastic author and should be on everybody's reading list. James Baldwin is also extremely important. He's just a poet, a master of words. I'll pull his books out every now and then because the things he writes about the Black experience are so important for us to read and understand, and even just acknowledge every once in a while. 
Anyone can do little things throughout the day to make sure our workspaces are equitable. It can be as simple as giving accolades to a colleague on a Slack channel for a job well done on a recent project, or anything that elevates their voice and would help Black employees feel like they're in a safe space, where they can be authentic and bring their whole selves to work.
I think acknowledgement is the first step, right? 2020 was a learning year for all of us and we need to commit to continuing to learn if we want to be the change we want to see. We all need to take some time for reflection and develop a willingness to really practice what we preach in terms of how we want to move forward. I'm hopeful that since we've taken steps to acknowledge what needs to be changed and repaired, that might lead to progress that will alter the way we look at our history moving forward. We can only be hopeful for that.
Are you interested in joining a company that's committed to equity? Browse our job listings to review open positions at CrowdStrike today.