Cushman & Wakefield Extends Visibility Into Globally Distributed Endpoints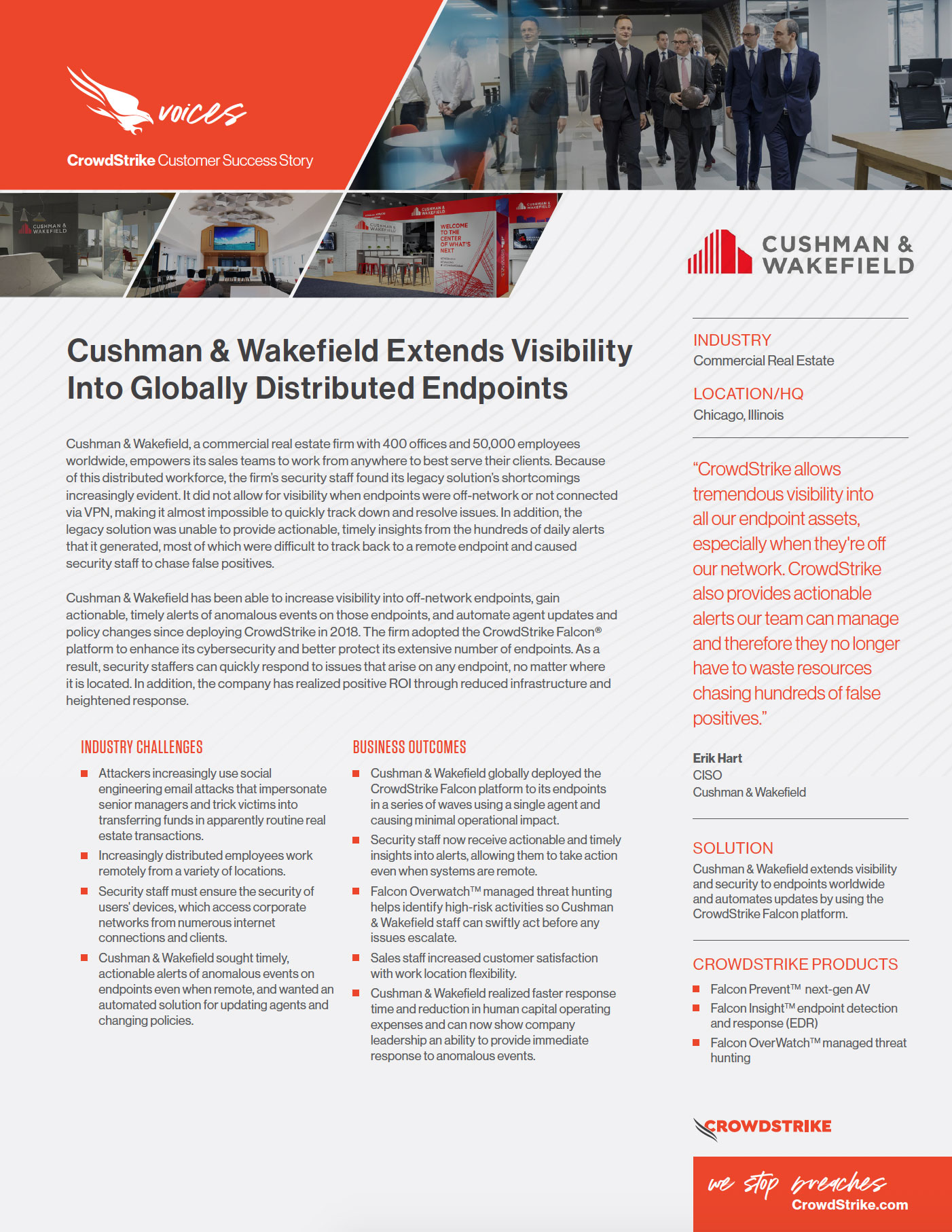 Cushman & Wakefield, a commercial real estate firm with 400 offices and 50,000 employees worldwide, empowers its sales teams to work from anywhere to best serve their clients. Because of this distributed workforce, the firm's security staff found its legacy solution's shortcomings increasingly evident. It did not allow for visibility when endpoints were off-network or not connected via VPN, making it almost impossible to quickly track down and resolve issues. In addition, the legacy solution was unable to provide actionable, timely insights from the hundreds of daily alerts that it generated, most of which were difficult to track back to a remote endpoint and caused security staff to chase false positives.
"CrowdStrike allows tremendous visibility into all our endpoint assets, especially when they're off our network. CrowdStrike also provides actionable alerts our team can manage and therefore they no longer have to waste resources chasing hundreds of false positives." Erik Hart, CISO Cushman & Wakefield
Discover More at our

Resource Center
For technical information on installation, policy configuration and more, please visit the CrowdStrike Tech Center.
Visit the Tech Center