Falcon Prevent For Home Use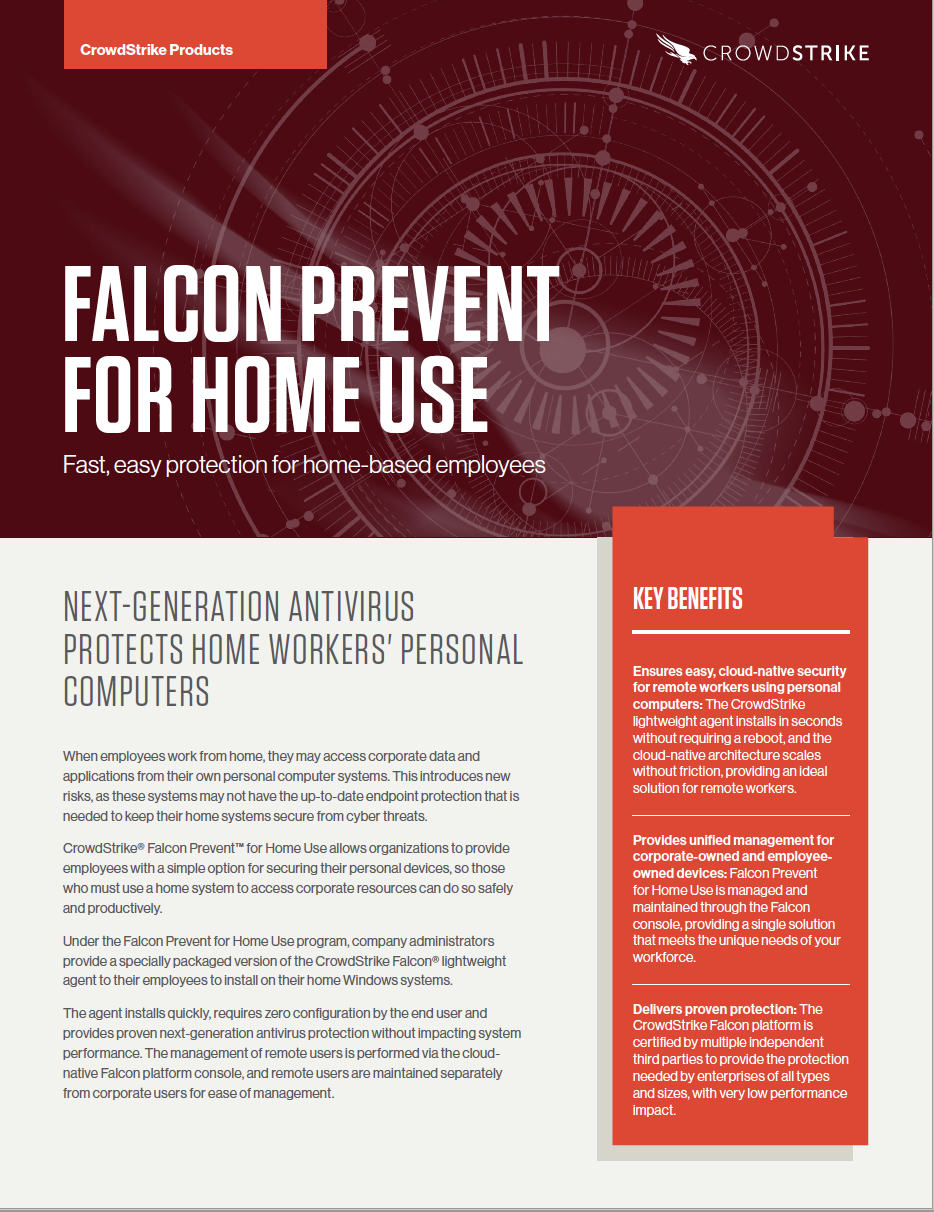 Fast, easy protection for home-based employees
CrowdStrike® Falcon Prevent™ for Home Use allows organizations to provide employees with a simple option for securing their personal devices, so those who must use a home system to access corporate resources can do so safely and productively. Under the Falcon Prevent for Home Use program, company administrators provide a specially packaged version of the CrowdStrike Falcon® lightweight agent to their employees to install on their home Windows systems.
The agent installs quickly, requires zero configuration by the end user and provides proven next-generation antivirus protection without impacting system performance. The management of remote users is performed via the cloud-native Falcon platform console, and remote users are maintained separately from corporate users for ease of management.
Discover More at our

Resource Center
For technical information on installation, policy configuration and more, please visit the CrowdStrike Tech Center.
Visit the Tech Center