Falcon OverWatch Data Sheet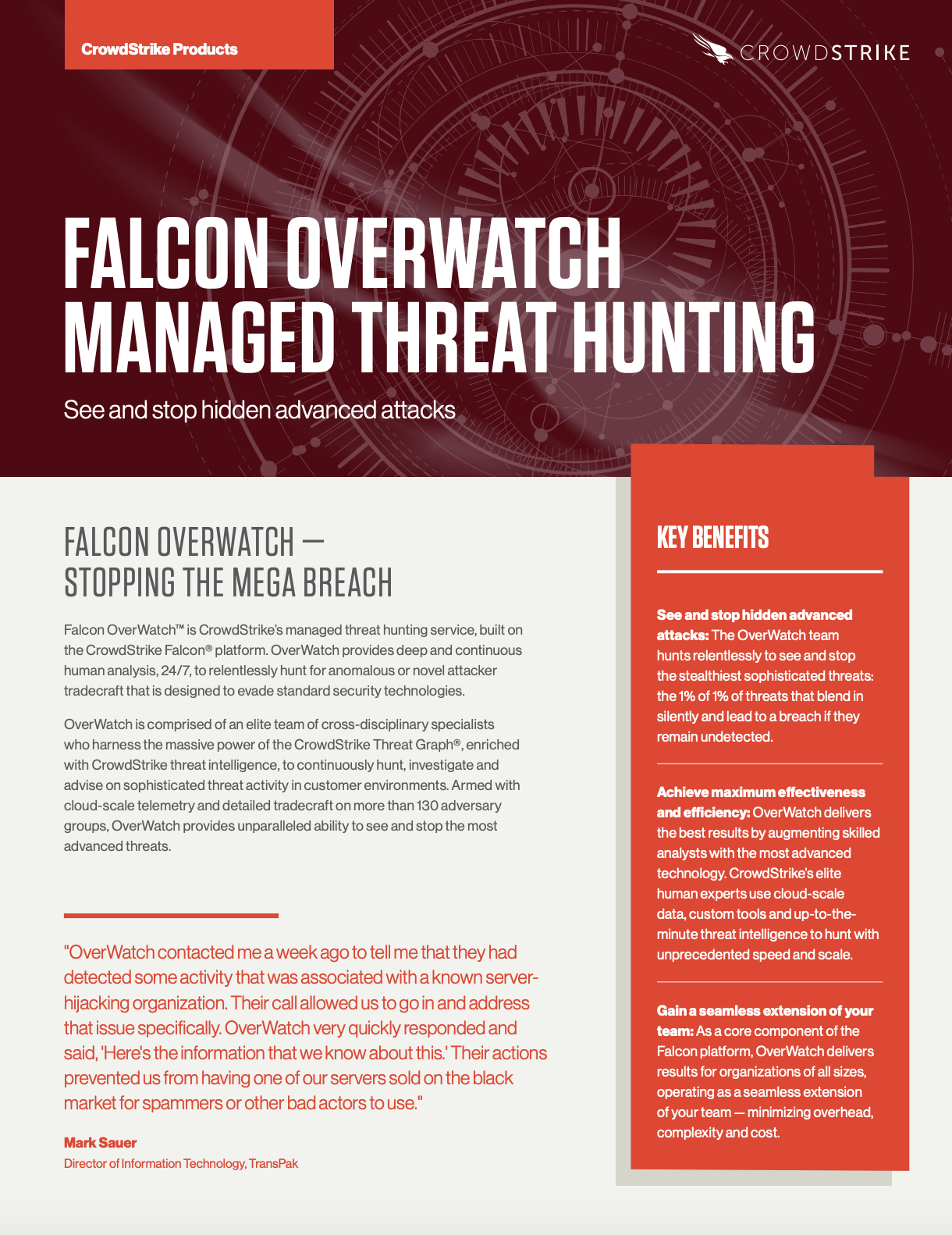 Falcon OverWatch is CrowdStrike's managed threat hunting service, built on the CrowdStrike Falcon platform. OverWatch provides deep and continuous human analysis, 24/7, to relentlessly hunt for anomalous or novel attacker tradecraft that is designed to evade standard security technologies.
Discover More at our

Resource Center
For technical information on installation, policy configuration and more, please visit the CrowdStrike Tech Center.
Visit the Tech Center