Four Cloud Security Misconceptions Ebook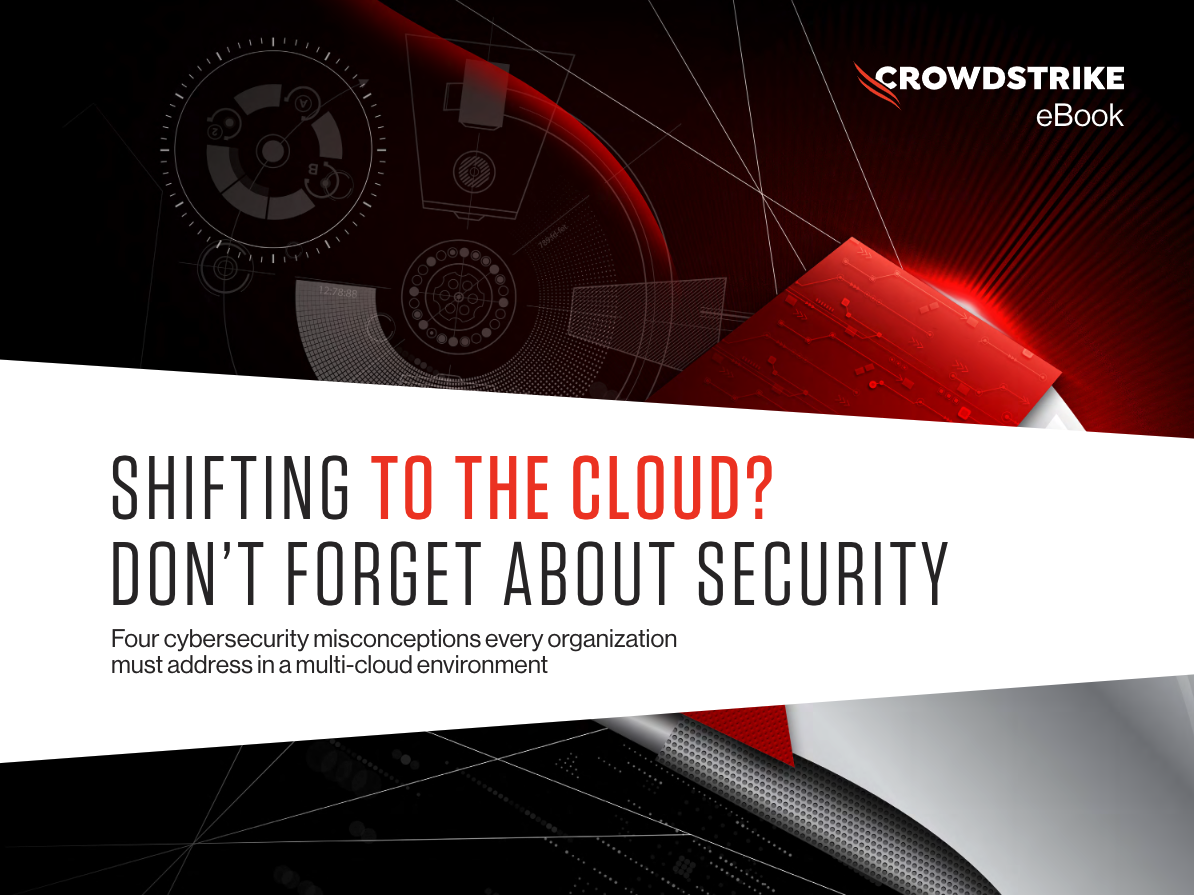 Shifting to the Cloud? Don't Forget About Security
Four Cybersecurity Misconceptions
The benefit of cloud computing is also its drawback: Users can access cloud environments from anywhere with an internet connection — but so can cybercriminals and digital adversaries
An explosion of data over the past 10 years, the advent of 5G and the global nature of business have all but required organizations to embrace a multi-cloud strategy. But as companies shift to the cloud, many may underestimate or even outright overlook one aspect of the migration process: cybersecurity.
Unfortunately, the relative newness of the cloud puts some organizations at risk when it comes to cybersecurity. In this eBook we address four of the most common misconceptions organizations may have or issues they may overlook when shifting to the cloud.
Discover More at our

Resource Center
For technical information on installation, policy configuration and more, please visit the CrowdStrike Tech Center.
Visit the Tech Center