Reduce Active Directory Security Risks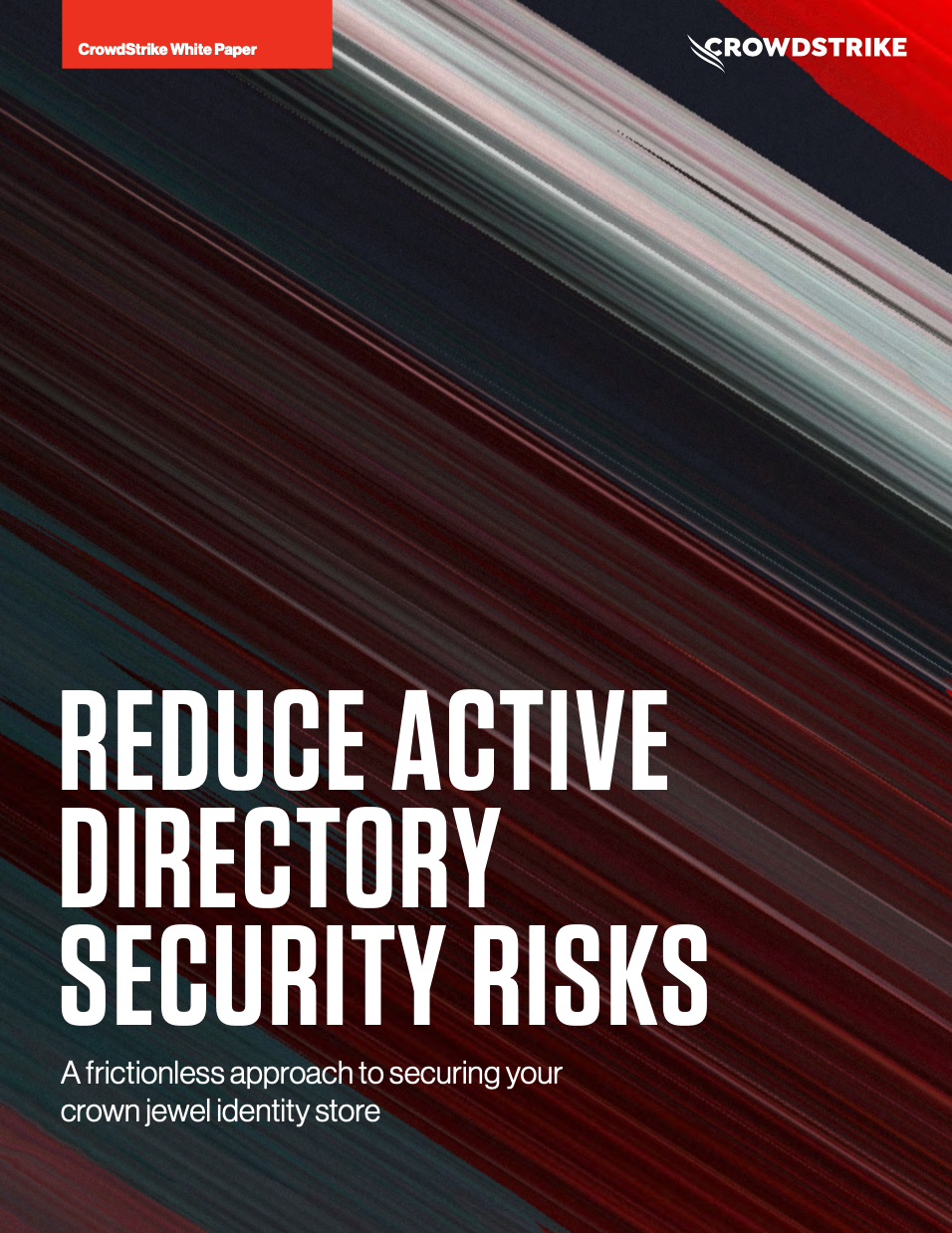 A frictionless approach to securing your crown jewel identity store
Since a majority of the breaches are credential based, securing your multi-directory identity store – Microsoft Active Directory (AD) and Azure AD – is critical to protecting your organization from adversaries launching ransomware and supply chain attacks. Your security and IAM teams are concerned about securing AD and maintaining AD hygiene – and they need to be in sync, for example, to ensure that legacy and deprecated protocols like NTLMv1 are not being used and that the right security controls are in place to prevent breaches in real time.
Download this white paper, and share it with your IAM teams, so that everyone is on the same page regarding:
The limitations of Microsoft AD/Azure AD directories
Why a unified platform is important to secure multi-directory identity stores, and
How Falcon Identity Protection reduces AD security risks
Discover More at our

Resource Center
For technical information on installation, policy configuration and more, please visit the CrowdStrike Tech Center.
Visit the Tech Center