FHT 231: Course Outline | CrowdStrike University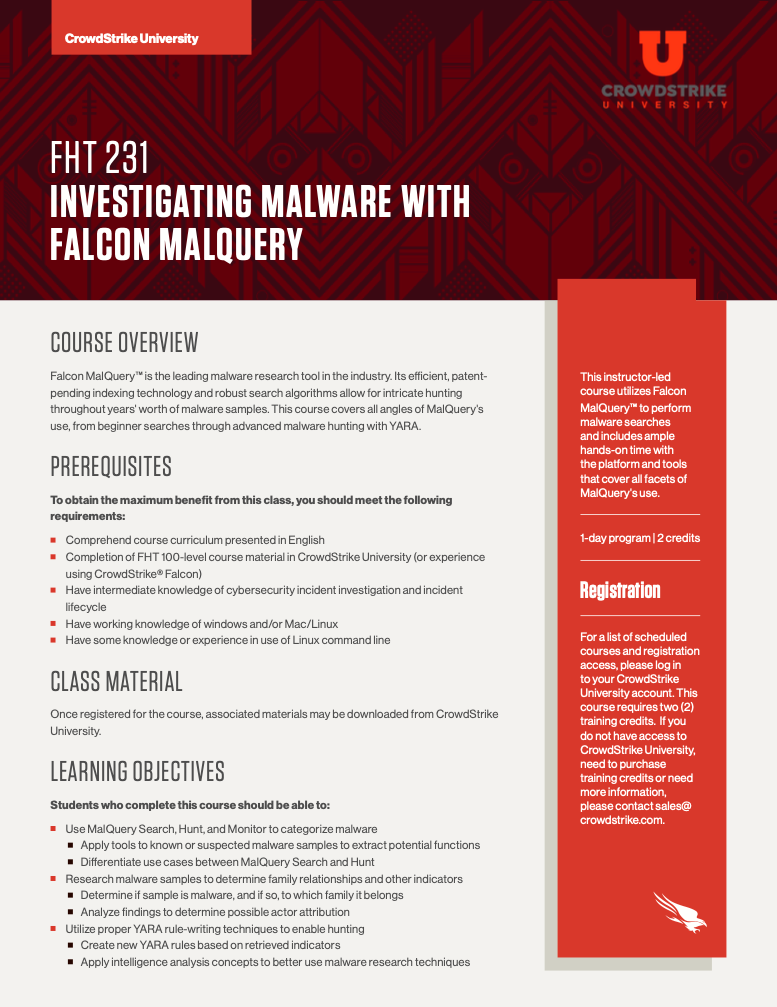 Learn the components and use cases of CrowdStrike Falcon Malquery™, the world's largest repository of malicious files. This course includes an in-depth introduction to YARA to give researchers unparalleled hunting capabilities using Falcon Malquery.
Discover More at our

Resource Center
For technical information on installation, policy configuration and more, please visit the CrowdStrike Tech Center.
Visit the Tech Center