CrowdStrike Financial Services
Banking and financial services cybersecurity solutions
Secure your financial institution with the world's leading AI-native cybersecurity platform and threat intelligence.
The Problem
Financial services is the most targeted industry in the world and faces heavy regulation
Highly targeted
Attacks against banking and finance are growing every year. To stop highly advanced adversaries, security teams must understand how they operate.
Regulatory compliance
Financial services companies must achieve cybersecurity compliance or risk heavy fines and loss of business.
Frequent attacks
Financial institutions are required to protect customer data regardless of where it's located against any kind of advanced attack.
The Solution
Detect, prevent, and respond to complex threats with the Falcon platform






Unified platform. One agent. Complete protection.
CrowdStrike works with banking and financial institutions to stop breaches with comprehensive visibility and protection across the most critical areas of enterprise risk: endpoints, workloads, data, and identity.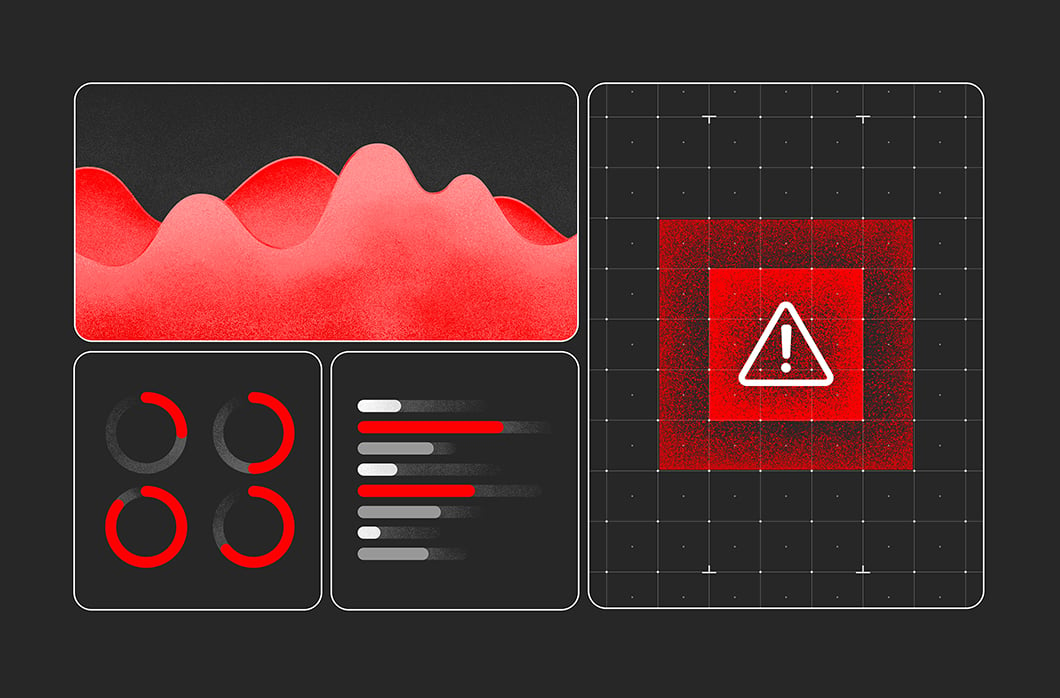 Deploy the Falcon platform with speed and ease
The Falcon platform deploys in hours, not weeks or months. The lightweight Falcon agent doesn't require a reboot to install, and goes to work immediately, protecting you from attackers targeting financial services using ransomware, advanced identity based attacks, and third party vendor risk.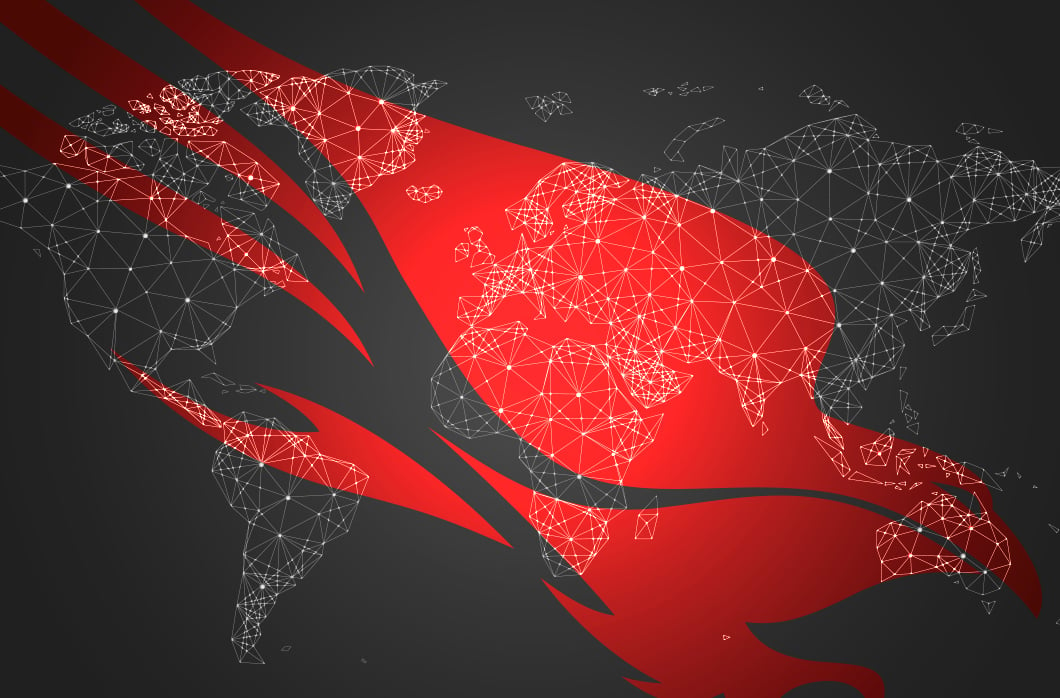 Consolidate costs and meet regulatory demands
On average, CrowdStrike customers lower their IT security costs by 30%. The Falcon platform unifies visibility, prevention, identity, attack detection, cloud security and threat intelligence across your entire attack surface and provides you with confidence regarding the safe, smooth, and compliant operation of your business.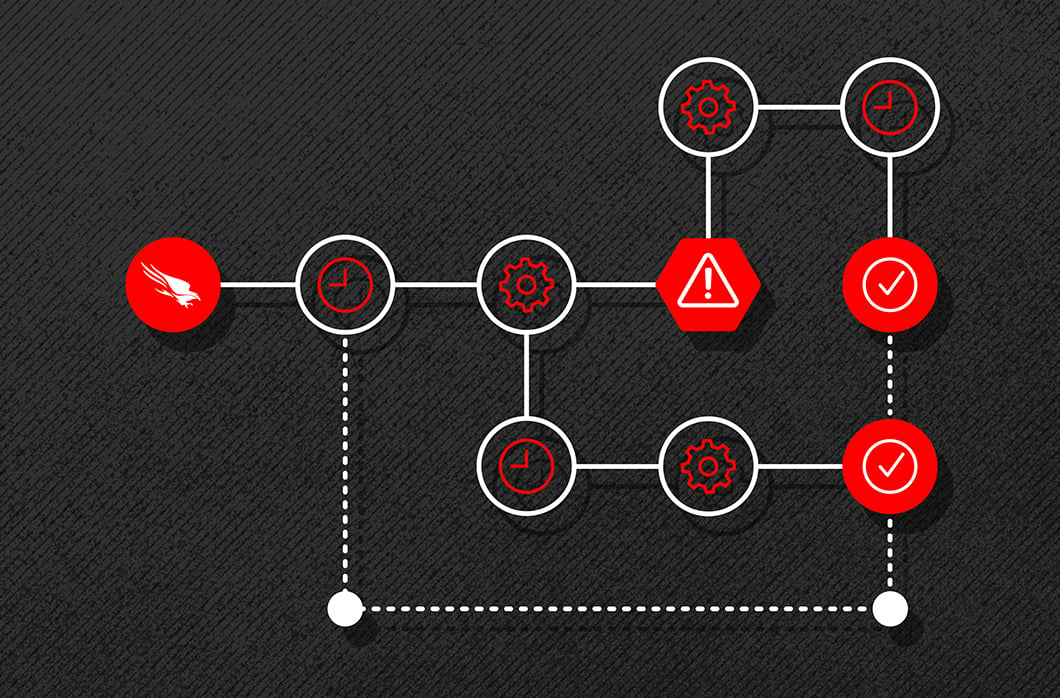 Don't wait to take action against rising threats
80%
increase in interactive intrusion activity against the financial services industry from 2022 to 2023
79 Minutes
the average time it took an attacker to breakout and move laterally in 2022
95%
rise in cloud attacks from 2022 to 2023
CrowdStrike 2023 Threat Hunting Report


Know them. Find them. Stop them. Read the 2023 Threat Hunting Report to understand how the latest adversary tradecraft is impacting financial services and how to stop attacks.
Download the report
CrowdStrike 2023 Threat Hunting Report


Know them. Find them. Stop them. Read the 2023 Threat Hunting Report to understand how the latest adversary tradecraft is impacting financial services and how to stop attacks.
Download the report
Powerful solutions for banking and finance
Advanced endpoint protection
CrowdStrike's endpoint protection technology safeguards your institution's desktops, laptops, and servers. It detects and prevents malware, ransomware, and other advanced threats, ensuring the security of sensitive financial data and regulated systems.
Managed Detection and Response (MDR)
CrowdStrike Falcon® Complete provides 24/7 managed security operations, prioritized, actionable detections, and security insights with minimal downtime. Proactive threat hunting and native threat intelligence enable a rapid response against sophisticated attacks.
Identity threat detection and protection
Identity based attacks are increasingly targeting banks and financial services firms. Protect active directory, credentials, and privileged accounts with deep visibility and integrated threat intelligence.
CrowdStrike Falcon® Cloud Security
Stop cloud breaches targeting the finance and banking industry and consolidate disjointed point products with the world's only CNAPP built on a unified agent and agentless approach to cloud security for complete visibility and protection.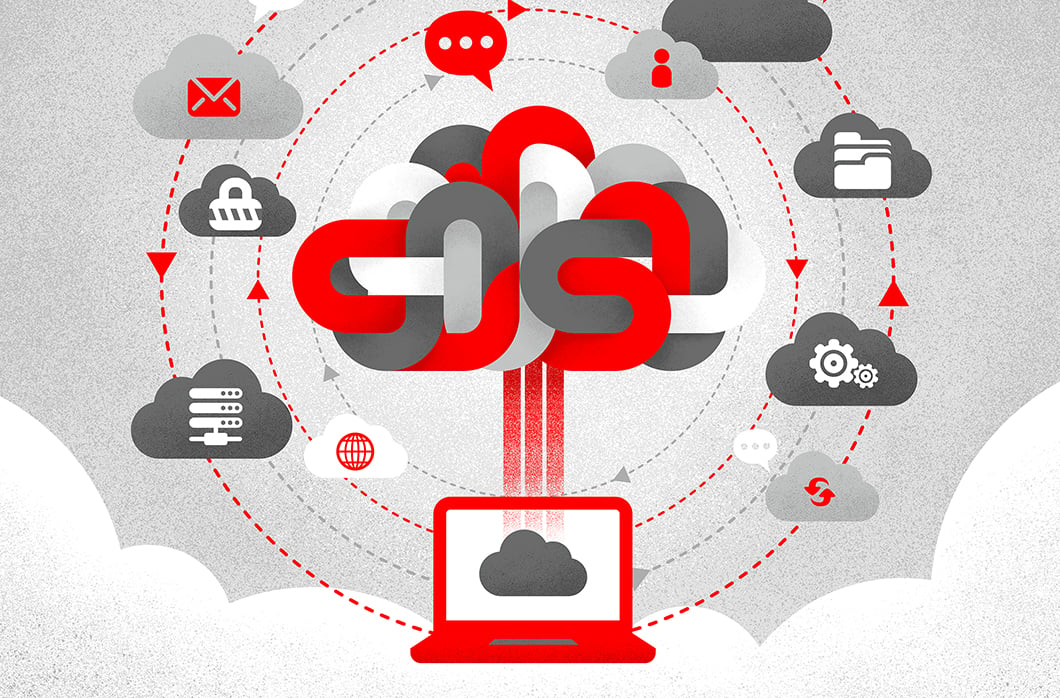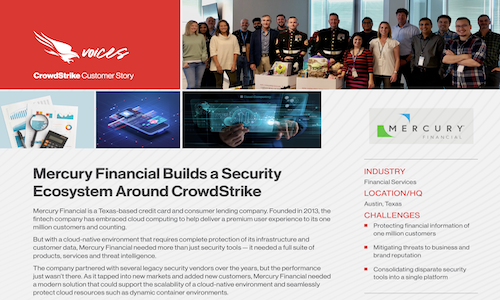 Mercury Financial
Mercury Financial, a Texas-based credit card and consumer lending company, operates in a cloud-native environment that requires complete protection of its infrastructure and customer data. They turned to CrowdStrike to consolidate their security tools and protect their endpoints, cloud, and workloads.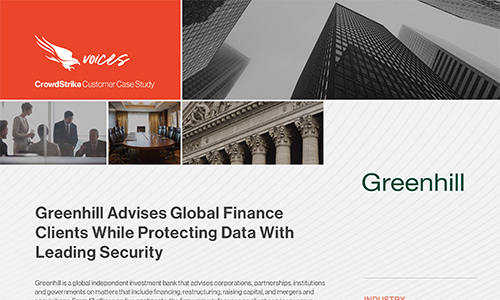 Greenhill
Greenhill is a global independent investment bank that advises corporations, partnerships, institutions, and governments on matters that include financing, restructuring, raising capital, and mergers and acquisitions. Greenhill leveraged CrowdStrike to protect their data amidst an evolving work environment.
Credit Suisse
For Credit Suisse, one of the largest financial institutions in the world, a multi-layered, intelligence-based security strategy is the only option. Watch Nik Patel, Credit Suisse's Head of Technology Security Services, talk about how CrowdStrike has been a true partner in helping them execute on that strategy to protect his organization from a breach.
What our customers say
"In my career, the deployment of CrowdStrike Falcon was perhaps the easiest global security technology rollout I've seen. By leveraging the technology's cloud architecture and CrowdStrike's expertise, we were able to deploy with incredible speed and efficacy. We realized the value immediately."
Roland Cloutier, CSO
@ADP
"CrowdStrike is helping me shorten that time from breach to detection. The sooner that I can detect it, the sooner I can take action."
Bruce Phillips, SVP and CISO
@Williston Financial Group
Protecting all companies,
from small business to enterprise