Channel Account Manager Brearna Leopold on the Power of Seizing Every Opportunity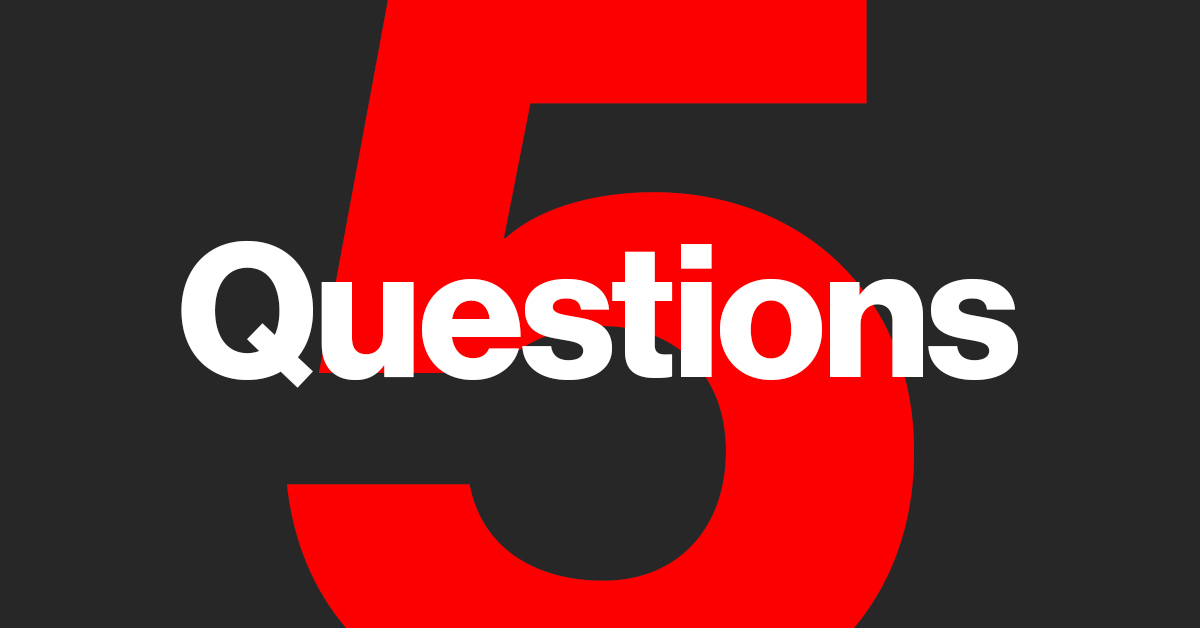 Mention the fact that you've held five different roles in three years and you're bound to get some raised eyebrows — unless it's Brearna Leopold who's doing the talking. She started as a sales intern at CrowdStrike and worked her way up to an account management position on the Channel team in just a few short years. 
Here's Brearna to talk about her evolution at CrowdStrike and her advice for other young professionals.
Q. Tell me about how you came to CrowdStrike and what you do here.
CrowdStrike is my first job. I started as an intern. Actually, I was the first intern the company had in the Asia Pacific and Japan (APJ) region. At the time, I was in my third year of university, and I worked three days a week in a sales intern role supporting the sales development representative (SDR). After one year, I moved into an SDR role and I was essentially a permanent part-time employee. That was also a first for the company — I was the only person in that type of role. 
The week after I graduated, I got a small promotion and moved into a full-time enterprise sales role. After that, I took a team lead role in the sales space. And about three months ago, I moved into the inside channel account manager role. 
In my current position, I oversee approximately 45 partners throughout Australia and New Zealand. My job is to grow and foster those relationships and make sure they're helping our sales team bring in opportunities. As part of that, I might run training sessions for those partners, or troubleshoot issues with our reps, or otherwise just help our sales teams strengthen those partner relationships.  
Q. What's the difference between working as an intern and as an employee at CrowdStrike?
The main difference is probably the amount of structure that's in each role. As an intern, I had a lot of support and guidance from the team about the work I was doing. Most of my projects were given to me with a clear sense of timing and process. 
My current role is a bit more autonomous. I have a lot more freedom to decide how to work with the partners and any marketing campaigns I want to run or strategies I want to implement. I have room for a lot of flexibility and creativity.
Q. What's the most important thing you've learned so far at CrowdStrike?
Coming from that internship and working my way up, I've learned pretty much all I know, in the professional sense, from CrowdStrike. 
I'd say the number one thing I've learned is to make the most of every opportunity presented to you. I started on the team when it was really small and I was the only intern. There were so many opportunities for me to work with senior management that I normally wouldn't have as an intern at another company. So even though I sometimes felt a bit out of my depth, I would always say yes. In the end, I think that's what really pushed me to do better and learn more — just saying yes to every opportunity.
Q. What advice do you have for young women who are looking to break into the tech industry?
I think it's a matter of putting yourself out there and having the confidence to go into a room or a new situation where you may be the only woman. Be confident in yourself and your knowledge. Accept that you're definitely capable of making decisions and contributing. I think that's been the biggest challenge for me, building the confidence to speak up and know that what I have to say is valuable.
Q. What's your favorite moment at CrowdStrike so far?
I have two. The first is the IPO, which was such a fun night to celebrate. Everyone worked really hard to get to that point and it was a great celebration. 
Another was more recently, during COVID-19, when I was named team leader for a special project group. I was the youngest person on the team, and I was given the responsibility to lead. We were tasked with finding ways to drive pipeline growth. It was one of those situations where I thought to myself: Am I qualified to do this? Am I qualified to lead people who are a lot more experienced than me? Well, our team ended up driving the most growth, and our solutions were put forward for implementation. 
Looking back on my time at CrowdStrike so far, that was definitely a moment where I faced a challenge and had to push myself out of my comfort zone. I think that experience progressed my career the most. I'll always look back at that opportunity as a key moment in my career. 
Are you ready to push your career to the next level? Browse our job listings and internship program today.

Related Content