Will Kormos on the Unique Qualities of His SDET Role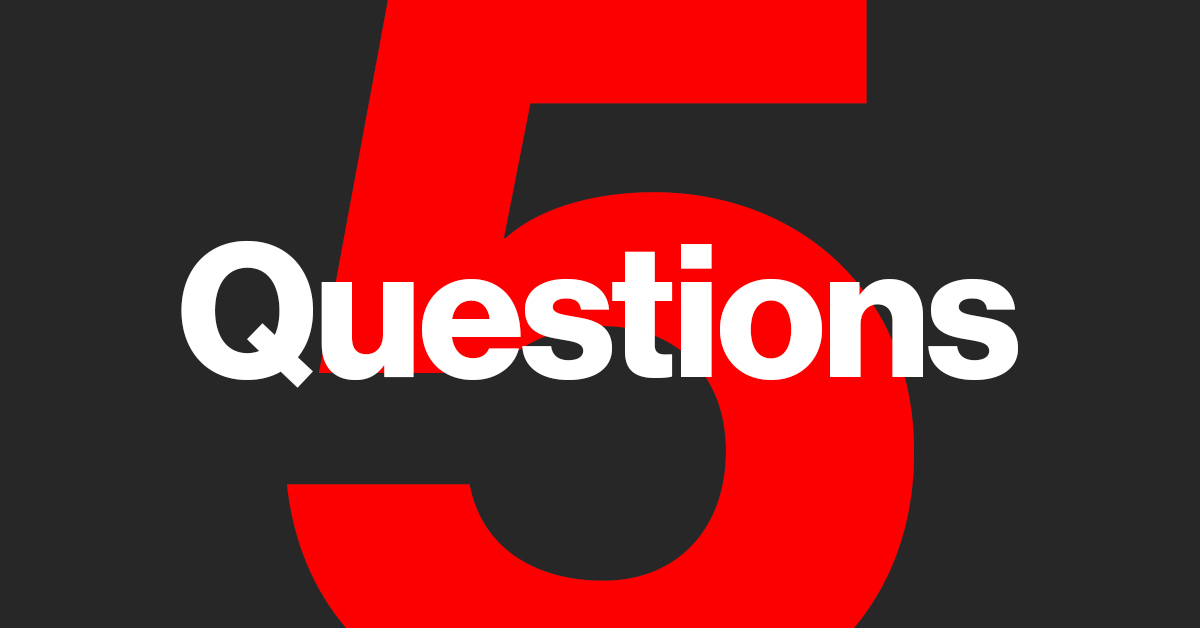 At CrowdStrike, it's not uncommon for employees to have multifaceted roles. Just ask Will Kormos, a computer engineer whose job straddles the line between SDET and DevOps. 
In this latest installment in our 5 Questions series, we sit down to talk with Will about his hybrid role and what he likes most about working at CrowdStrike.
Q. Tell us about your role and how you came to CrowdStrike.
I'm an SDET — or Software Development Engineer in Test. I serve as a software quality advocate, which means that I write tests and also maintain the test frameworks, tools and infrastructure. 
I joined CrowdStrike in June 2019. I'd always been interested in cybersecurity and took a few related classes in school, but I had never worked in the industry professionally. My background was in telecom, FinTech and a few other sectors. I ended up being referred by a former colleague who is also on the SDET team, and she recommended CrowdStrike as a great place to work.
Q. What do you do in a typical day?
My day can vary quite a bit. At CrowdStrike, we don't have an official "quality" organization, so the SDET team is embedded with the feature development engineers. I support the host management team. In addition, CrowdStrike has major initiatives, or MIs, that we follow to implement features. These are cross-team projects that I also support. 
On any given day, I may be doing work to support new features going in as part of an MI, or I may be supporting my existing team that I'm embedded with to help with services or production monitoring. I may also be doing enhancements to our testing tools and infrastructure. 
One of the things that I work on is what we call the mock sensor, which is exactly what it sounds like: an environment that pretends to be a server where all of our teams can perform testing. This is necessary for an organization such as CrowdStrike because of the huge number of engineers and the different operating systems that need to be tested. To connect a real sensor on the cloud would require a lot of virtual machine infrastructure. So the mock sensor solves for that. I maintain the mock sensor and do feature development on it to support testing.
Q. Is there a difference between what you expected from this job and what it is?
My role as an SDET at CrowdStrike is a bit different from other SDET positions I've had. At other organizations, a lot of the work is purely focused on writing tests. Here at CrowdStrike, there is some test automation, but there's a shared quality model where both SDETs and developers write tests. 
At other companies, because my role was so heavily focused on writing tests, I didn't really have the opportunity to branch out into other areas. As I mentioned, in my role here, I also do a lot of infrastructure and operations work. So my position is kind of a hybrid between SDET and DevOps, which is interesting and unique.
Q. What's the most important thing you've learned at CrowdStrike so far?
CrowdStrike has a very complex architecture. It's really hard for any one person to know everything. So trying to take in everything at once doesn't work. 
Since joining, I've realized that learning is a process and you're never done learning here. Things change rapidly and there's so much information that it's a challenge to keep up with it all — that's actually a great thing for people who are naturally curious.
Q. How has CrowdStrike supported your growth?
One thing that I really like about CrowdStrike is that they empower people to research technology and make decisions about what types of tools and systems to use. In prior places I've worked, those decisions are being made at a high level, and leadership is dictating what the plan is. 
Here you have some freedom to figure out the best option on your own. Obviously, we conduct product security reviews to make sure that it's a well-documented, secure tool. But we're empowered to do our own research and make recommendations. I've really enjoyed being able to figure out what makes sense and put together plans. That's a big difference. It's a bottom-up culture — meaning our culture is created by each of us, not dictated from the top — and I really value that. 
Are you ready to make your own plan? Browse our job listings and internship program today.
Related Content